Gen Z Baddie Meaning: Explaining Big Brother Naija Illebaye's Popular Nickname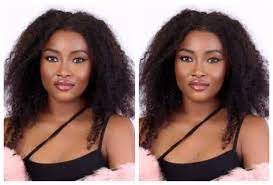 One of the standout housemates from the 2023 season of Big Brother Naija was Ilebaye, who quickly became a fan favorite during her time on the show. Ilebaye was often referred to by the catchy nickname "Gen Z Baddie" both by viewers and fellow contestants.
But what exactly does the fun nickname "Gen Z Baddie" mean in relation to the BBNaija star? Let's take an in-depth look at the origins and significance behind Ilebaye's moniker.
Overview of Ilebaye on BBNaija
First, a quick recap of Ilebaye's journey and impact on Big Brother Naija All Starts for context. Some key facts:
Ilebaye was one of the original housemates entering in the first week.
She instantly stood out for her lively personality, sense of style, and openness.
Ilebaye formed close friendships with housemates Mercy, Doyin, Cross, and others.
She won numerous tasks and challenges during her 9 weeks in the house.
Fans loved her for being outgoing, fun-loving, competitive, and unapologetically herself.
Ilebaye ultimately won the grand prize of 120 million Naira after 71 days.
So in summary, Ilebaye was an incredibly popular and influential housemate who won over viewers with her vibrance and authenticity.
Also Read: Mohbad True Life Story: Afrobeat's Fallen Star
Origins of Her "Gen Z Baddie" Nickname
So where did Ilebaye's "Gen Z Baddie" nickname come from? Here's some background:
She was given the nickname early on by herself.
It stuck due to representing her fun, edgy fashion style and carefree personality.
"Baddie" is Gen Z slang for someone who exudes confidence and sensuality.
Adding "Gen Z" denoted her embodiment of that bold, liberal generation.
Ilebaye leaned into the nickname, referring to herself as the #GenZBaddie and using it across social media.
So the nickname originated from observations of Ilebaye's persona and grew popular through her embrace and fans' usage online.
What Does "Baddie" Mean in Slang?
To fully understand the moniker, it helps to dive into what the slang term "baddie" means:
"Baddie" arose from Black social media and hip hop culture in the 2010s.
It describes a very attractive and fashionable woman with tons of confidence.
A baddie has edgy style and flaunts her sensuality unapologetically.
The term is used approvingly to mean "bad" in a good way – like the opposite of docile.
Rihanna is often cited as the quintessential baddie for reference.
So Ilebaye was dubbed a "baddie" for displaying those bold, flashy traits associated with the slang term.
Significance of the "Gen Z" Part
Adding "Gen Z" to the nickname highlighted key generational traits:
Gen Z refers to people born between 1997-2012, making Ilebaye squarely Gen Z.
Gen Z embraces inclusive social values like feminism, activism, and diversity.
They gravitate toward provocative self-expression andçasual dating culture.
Gen Z is very digitally fluent and fame-driven due to social media.
Ilebaye represented Gen Z through her outspokenness, boundary-pushing style, and TikTok dancing.
So the full nickname illustrated how Ilebaye personified Gen Z attitudes as a baddie.
Ilebaye's Embrace of Her Nickname
Ilebaye didn't shy away from the Gen Z Baddie label – she took ownership:
She referred to herself proudly as #GenZBaddie on the show and social media.
Ilebaye posted photos of herself captioned #GenZBaddie showcasing edgy fashion.
She even incorporated #GenZBaddie on custom phone cases and other merch.
She leveraged the nickname rather than being defined by it.
Ilebaye smartly pivoted to control the narrative around the nickname on her own terms.
Why Fans and Viewers Loved the Nickname
There are several reasons Ilebaye's "Gen Z Baddie" moniker took off among BBNaija viewers:
It was catchy and memorable, making it perfect for social media trends.
The nickname reflected her fun, unapologetic personal brand.
It resonated as an accurate encapsulation of her vibrance and spirit.
Fans related to her carefree Gen Z attitude.
It signaled the dawn of a new generation's values entering the BBNaija house.
The message of bold self-love and acceptance inspired young female viewers.
Viewers admired her confidence in owning the nickname.
The "#GenZBaddie" nickname simply captured lightning in a bottle based on Ilebaye's cultural impact.
The Nickname's Role in Ilebaye's Win
The positive "Gen Z Baddie" narrative surrounding Ilebaye definitely contributed to her victory:
It made Ilebaye memorable as a breakout star of the season.
Her proud embrace of the nickname showcased confidence that attracted fans.
It reinforced her relatable, unfiltered Gen Z personality.
The nickname trended online, keeping public buzz around Ilebaye strong.
It encapsulated the transformative cultural impact viewers saw Ilebaye having.
The nickname's messaging spoke powerfully to young female voters.
While her game strategy and competition wins were crucial, the "Gen Z Baddie" branding gave Ilebaye an unquantifiable edge with viewers that likely translated into votes.
Conclusion
Thanks to embodying youthful confidence and vibrant Gen Z values on BBNaija, Ilebaye earned the catchy nickname "Gen Z Baddie" which became a hit among viewers. Both the "baddie" and "Gen Z" elements celebrated her bold, progressive spirit.
By proudly embracing the nickname rather than rejecting it, Ilebaye defined her narrative and connected even further with supporters. Everything the memorable "Gen Z Baddie" moniker represented undoubtedly contributed to Ilebaye becoming a pop culture phenomenon and winner of BBNaija Season 7.