What you probably did not know about Airpods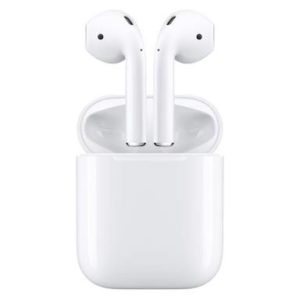 Airpods – If you have got the regular earphones on your iPhone device, then you must be unaware of the newer and improved ways to keep the music deep within you.
Introducing the Apple's innovation alongside the IPhone X,the wireless Airpods.
Yes, they are exceptional earphones devoid of the extra stress of hanging wires surrounding you.  Ally you need do is take them  out and place them in your ears, you are connected in an instant.  It is a true definition of aesthetic  simplicity.
Specifications 
  Automatic connection
One tap setup for all Apple devices
Quick access to Siri on a double tap
24hour battery life(depends on usage and charging)
Rich and high quality audio waves
Seamless switching between device
Charges very fast in casing
Wireless Connectivity
Designed to keep you untangled, the Airport can automatically connect to your devices once placed in your ears. As long as they remain in your ears, they will remain connected,  when you take them out, they will quickly take on a paused mode to make sure that you do not miss a thing. They can connect with your IPhone, iPad and Mac devices.
Integrated with a Chip
The Airport are driven towards excellence by the customized Apple WI chip. It produces a deep wireless connection and an improved sound while managing and excellent battery life.
iOS vs Android – Check out 7 Innovations iOS Stole From Android
Battery Performance
The Airport can deliver an industry leading 5hours of music on a single charge while a quick charge if 15 minutes can give you access to 3hours of music on the go.
It is designed to charge faster and dispel excellent battery life at an even faster rate.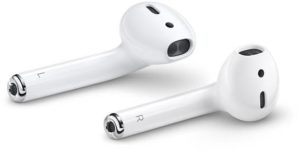 Superior sound
As expected, it delivers sound in an entirely different way from your regular earphones. It is designed to provide rich high quality AAC audio and even when on calls,  it's microphones is designed to filter out all background noise.
Price
The cost of the Airpods differ from place to places, but offers begin from N67,000
These new Apple Airpods is quite a great accessory to your Apple devices,  you can get one today to enjoy seamless and simple connection with your IPhone, iPad  and Mac devices.