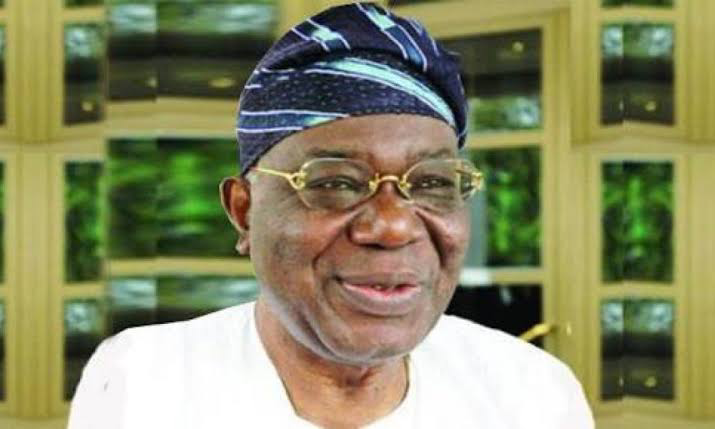 Late Ernest Shonekan
Former Head of the Interim National Government (INC), Chief Ernest Shonekan, died on January 11, at the age of 85.
Here are some tthings you probably didn't know about the late politician.
•Ernest Adegunle Oladeinde Shonekan GCFR was born on May 9, 1936 and wore the title Abese of Egbaland from 1981 until his death on 11th January, 2022.
•The Nigerian elder statesman was a lawyer who received a law degree from the University of London, before he was called to the bar. He had earlier attended CMS Grammar School and Igbobi College. He also later attended Harvard Business School
•The Egba man served as the interim Head of State of Nigeria from 26 August 1993 to 17 November 1993. On 2 January 1993, Shonekan assumed office simultaneously as head of transitional council and head of government under Ibrahim Babangida.
•However, in August 1993, Babangida resigned from office, following the annulment of the 12 June elections. He then signed a decree establishing the Interim National Government led by Shonekan who was subsequently sworn-in as head of state.
•Sadly, In November 1993, three months into his administration, Shonekan was overthrown in a palace coup by General Sani Abacha.
• Until his death on Tuesday morning, Shonekan was the third oldest surviving Nigerian head of state by age after Elizabeth II and Yakubu Gowon