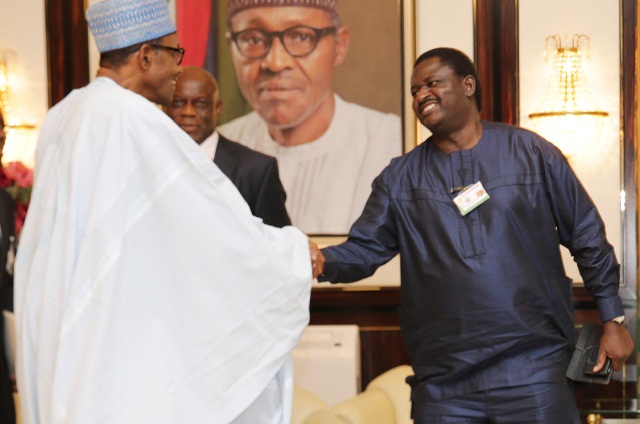 The presidency has declared that many good things have been happening to Nigeria as a country under the Muhammadu Buhari administration but many people have chosen to ignore them.
The presidency alleged that people spreading bad news about Nigeria are doing so either out of hatred or for political reasons.
The special adviser to the President on media and publicity, Femi Adesina made the submission on Friday evening in an article titled 'THEY SAID NOTHING WAS HAPPENING…HOW ABOUT THESE?'.
The presidential spokesperson added that the security challenges facing Nigeria are not peculiar to the country as many other nations of the world are also battling similar challenges.
Adesina added that security forces are battling the criminals and gaining the upper hand in the battle against insecurity, terrorists, bandits, and other insurgents but some people have chosen to ignore the facts and reality, just to be able to project negative images about the government.
According to him, "Now, the narrative that some people have labored to paint over the years, either out of hatred, or cheap political reasons, is that nothing was happening in the country, other than wanton killings and massive insecurity."
He said the government of President Buhari has achieved great success in many aspects of Nigeria's life including infrastructure, economy, agriculture, submitting that "Nigeria was on the right path to achieving multi-sectoral progress."
He argued that no single government is capable of solving all the problems facing any country at once but many people have failed to give the Buhari government due accolades for its efforts and achievements since it came into power in 2015.
In his words, "The truth is that no single government will solve all the challenges of a country in its life span. It will do its level best, and yield space for others to continue."
"Muhammadu Buhari has touched Nigeria in diverse ways. Our armed forces have been equipped, trained and motivated like never before. The economy has successfully been diversified, after more than five decades of lip service."
"Corruption is being robustly fought, stealing is something to be abhorred. And Nigeria is being rebuilt. Projects, projects everywhere, with a good number of them slated for commissioning next year."
"The apostles of 'nothing is happening, except insecurity' should look for other music to sing, and for other dance steps. Honest Nigerians can see and feel the good things happening."