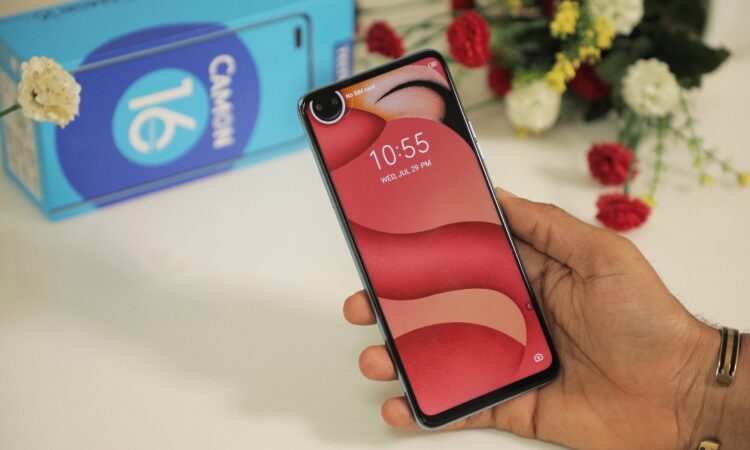 What's the hustle and bustle of modern life without a smartphone? Chances are you are still stuck on an outdated smartphone or even a feature phone.
Regardless, you must know how remarkably fantastic and relevant they are to our lives.
From dusk to dawn, there are thousands of things we can get done quickly with our smartphones.
They make many things easier – from texting your friends to keeping in touch with the latest information, right to their immense benefits in our hustles.
We had to spend hours and loads of hard work and money sometimes, doing a great number of things before now. But not anymore. Smartphones have evolved dynamically, bringing hundreds of apps for every task. There are apps for paying our bills, getting loans, recharging our mobile phones, writing books, booking tickets, and even getting jobs.
However, all smartphones are not created equal. Therefore, when on a budget, you must make the right choice carefully, so you will invest in a great smartphone that can handle all your tasks without fuss.
Here are some of the biggest things you must consider when picking the right smartphone to make the best choice.
1. Camera
A great smartphone starts with the camera. No matter how fast or premium looking, cameras come first in our hearts and always will. Who can fault having the ability to take incredible photos irrespective of where you are.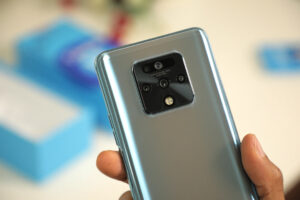 Sure, regular cameras will always take the best pictures; Smartphone cameras are small and portable and can make taking great images seem effortless. However, getting a smartphone that only offers grainy, blurred, and illegible pictures is not okay. You need a smartphone with a great lens so that you can capture those remarkable memories in fascinating details.
2. Fast navigation
Ever needed to pull up an app, but would need to wait through the series of "not responding" to get there? Chances are you need a ride to get to work, or maybe lost your way, and you need a map to help you. What about seeing a message from your boss, and you must reply instantly, or maybe you just want to take a simple selfie with your friend? You may have to go through thousands of horrifying scenarios if your smartphone cannot navigate through apps with ease.
3. Fast charging
If your smartphone took half a day to get to full battery, then there is a huge problem. In these parts of the world, great battery and fast charging are essential. Without considering these when buying one, you may find yourself looking for charging outlets at every nook and cranny, which can make your life hectic.
Worse, you may have to deal with being out of reach half the time, as you try to speed up charging by switching off your phone. If you are a hustler, think of the horrors of missing out on a single customer because nobody can reach you. Sure, calls exist, and you may have a feature phone to handle that. However, Whatsapps and Facebook Messenger are fast becoming the best ways to gain customers from all over, so you cannot afford to stay stuck with a smartphone that has no fast charging capability.
4. 4K Vlogging
A 4K Screen really stands out when you are taking incredible videos outdoors. If you are an online creator, making film-live vlogs, you know that 4k recording is extremely important.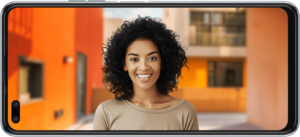 You can't make useful and entertaining contents if your audience is consistently distracted by the grainy and blurred videos. Sure, standard 1080p can work sometimes, but there is something professional and highly interactive about gorgeous videos with cinema-like visuals. So, suppose your smartphone can shoot 4K. In that case, you can deliver an unbeatable experience to your viewers, which will play a role in skyrocketing your rankings and off-course income.
5. Huge Storage Capacity
Storage is awfully essential, something we can all attest too. If you find yourself having to delete beautiful memories because your smartphone fills quickly, you need to change it. Your smartphone should be able to handle hundreds of apps, games, books, and lots more.
There are quite a bunch of smartphones out there, but the newly launched Camon 16 Premier stands out.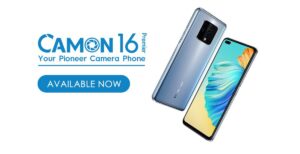 First, it comes with 33W fast charging, which means you can charge your smartphone up to 70% in just 30 minutes.
Secondly, it comes with a quad 64MP rear camera and a 48MP dual front camera that capture eye-catching photos with crystal clear details.
What's more, it comes with a high-refresh-rate of 90Hz and is the first budget-friendly smartphone with gamers at heart. With a high-refresh-rate means, your gaming won't lag.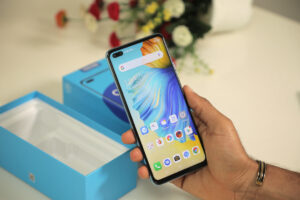 Still, the full HD resolution and 6.9-inch screen mean you will enjoy a gorgeous display when watching movies or gaming, which is absolutely satisfying. It equally supports 4K Vlogging, which, paired with the high refresh rate, means you can capture moving images and awesome videos that are clear, smooth, and super steady effortless.
There's also the 8GB RAM and 128GB inbuilt memory to consider, which allows you save your files and also provides easy navigation through hundreds of apps, including power-hungry social media apps like YouTube and Instagram, with astonishing ease. This Camon 16 Premier is truly a beast of a smartphone.