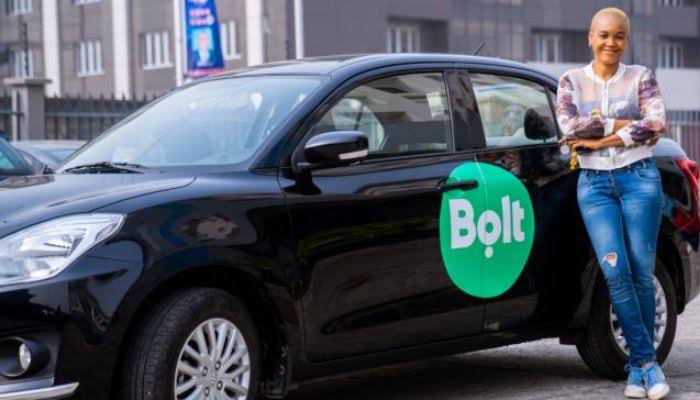 Ride-hailing services like Bolt (formerly Taxify) have become increasingly popular in Nigeria, providing a convenient and affordable transportation option for both riders and drivers. If you're looking for a flexible way to earn money, becoming a Bolt driver in Nigeria might be the perfect opportunity for you. This guide will walk you through the process of becoming a Bolt driver, including the requirements, application process, onboarding, earning money, and more.
Requirements To Become A Bolt Driver In Nigeria
Becoming a Bolt driver in Nigeria is a great way to earn money on your own schedule, but there are a few requirements you'll need to meet before you can start driving. These include:
Age: You must be at least 21 years old to drive for Bolt.
Vehicle: Your vehicle must be a 4-door car, in good working condition, and no older than 10 years. It must be clean, comfortable and well-maintained. It should also have working air-conditioning, seat belts and functioning headlights.
Insurance: You must have a valid insurance policy for your vehicle. It should also be in your name and be valid at the time of application.
Driver's License: A valid Nigerian driver's license is required. It should be up-to-date and not expired.
Criminal Background Check: You should not have any criminal records, or any major traffic violations in the past 3 years.
Vehicle Inspection: Your vehicle will need to pass an inspection by a Bolt representative or an authorized inspection center to ensure it meets the safety and quality standards.
In addition to these requirements, you'll also need to provide the following documents during the application process:
Vehicle registration papers: These should be valid and up-to-date, and match the information of the vehicle you'll be using for Bolt.
Proof of insurance: A valid insurance policy for your vehicle, should be up-to-date and match the vehicle's registration details.
A clear and recent photo of yourself: This will be used for your Bolt profile, it should be a clear, passport-sized photo without sunglasses or hats.
Keep in mind that these requirements may change over time, so it's important to check the Bolt website for the most up-to-date information.
Application Process
Once you've confirmed that you meet the requirements, you're ready to begin the application process. To start, you'll need to download the Bolt driver app, which is available for both iOS and Android devices. After you've downloaded the app, you'll need to create an account and provide your personal details, including your name, phone number, and email address.
Next, you'll need to enter information about your vehicle, including the make, model, and year. You'll also be prompted to upload photos of your driver's license, vehicle registration papers, and proof of insurance. Once you've completed these steps, your application will be reviewed and you will receive a notification once it's been approved.
Onboarding and Training
After your application is approved, you'll need to complete an onboarding process before you can start driving for Bolt. This process includes training on how to use the Bolt driver app, navigation, and customer service. It's important to pay attention to the details during this process, as it will help you to understand how to operate the app and navigate the system.
You'll also receive information about Bolt's community guidelines and code of conduct. It's important to understand and adhere to these guidelines to ensure a positive experience for both yourself and your passengers.
Earning Money with Bolt
One of the main advantages of becoming a Bolt driver is the earning potential. As a driver, you'll earn money for each ride you complete, and you'll have the flexibility to choose when and where you drive. The earning potential varies depending on the location, time of day and demand, however, most drivers can earn enough to cover their expenses and make a decent profit.
Payments are processed through the Bolt driver app, and you'll have the option to withdraw your earnings through bank transfer or mobile money. To maximize your earnings, you can drive during peak hours and in high-demand areas. Additionally, you can also earn bonus payments by completing a certain number of rides in a given period.
Conclusion
Becoming a Bolt driver in Nigeria can be a great way to earn money while enjoying the flexibility of setting your own schedule. If you meet the requirements and are interested in the opportunity, we encourage you to apply to become a Bolt driver.
Remember to be responsible, follow all guidelines and regulations and maintain a good customer service attitude. For more information on driving for Bolt in Nigeria, visit the Bolt website or contact their support team. Happy earning!