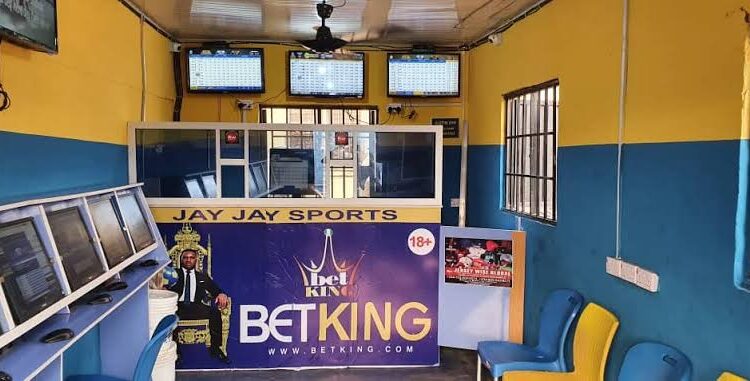 Betting companies like Betking have become increasingly popular in Nigeria, providing a convenient and exciting way for people to place bets on sports and other events. If you're looking for a way to earn money, becoming a Betking agent might be the perfect opportunity for you.
However, it's important to note that, before attempting to become a Betking agent, please check the laws and regulations in your state, as gambling and betting companies are not legal in some statea in Nigeria. This guide will walk you through the process of becoming a Betking agent, including the requirements, application process, onboarding, earning money, and more.
Requirement to Become a Betking Agent in Nigeria
Becoming a Betking agent in Nigeria is a great way to earn money on your own schedule, but there are a few requirements you'll need to meet before you can start operating as an agent. These include:
Age: You must be at least 21 years old to become a Betking agent.
Business Location: You should have a physical location where customers can place their bets and receive assistance. The shop should be situated in a busy area, with a steady flow of foot traffic.
Insurance: You may need to have a valid insurance policy for your business location, depending on the laws and regulations in your area.
ID: You'll need to provide a valid ID, such as a national ID card or driver's license, to verify your identity.
Business registration: You'll need to provide proof that your business is registered and in good standing.
Shop Infrastructure: Your shop should have space for a minimum of 5 cashiers, and should be equipped with a minimum of 2 TVs, 3 laptops, 2 thermal printers, stable internet, and a generator or power supply. Additionally, there should be no other Betking agents shops situated within 5 to 10 minutes walking distance from your location.
In addition to these requirements, you'll also need to provide the following documents during the application process:
Proof of location: A valid document, such as a lease agreement or a utility bill, to verify the location of your shop.
Shop infrastructure photos: Photos of your shop showing the space for cashiers, TVs, laptops, thermal printers, and internet or power supply setup.
It's important to note that meeting these requirements does not guarantee approval, as the company will also evaluate other factors like the location, market demand and competition. Keep in mind that these requirements may change over time, so it's important to check the Betking website for the most up-to-date information.

Application Process
Once you've confirmed that you meet the requirements, you're ready to begin the application process. To start, you'll need to visit the Betking website, or contact the Betking agent support team, where you will find the application form. After you've filled out the application form, you'll need to provide your personal details, including your name, phone number, and email address.
Next, you'll need to enter information about your business, including the location, business name, and contact details. You'll also be prompted to upload photos of your ID, business registration papers, and proof of location. Once you've completed these steps, your application will be reviewed and you will receive a notification once it's been approved.
Onboarding and Training
After your application is approved, you'll need to complete an onboarding process before you can start operating as a Betking agent. This process includes training on how to use the Betking website and mobile app, navigation, and customer service. It's important to pay attention to the details during this process, as it will help you to understand how to operate the system, and how to assist your customers.
You'll also receive information about Betking's terms and conditions. It's important to understand and adhere to these terms and conditions to ensure a positive experience for both yourself and your customers.
Earning Money with Betking
One of the main advantages of becoming a Betking agent is the earning potential. As an agent, you'll earn commission on the bets placed by customers at your location, and you'll have the flexibility to choose when and where you operate. The earning potential varies depending on the location, time of day and demand, however, most agents can earn enough to cover their expenses and make a decent profit.
Payments are processed through the Betking system, and you'll have the option to withdraw your earnings through bank transfer or mobile money. To maximize your earnings, you can promote Betking in high-demand areas and during peak hours. Additionally, you can also earn bonus payments by reaching certain milestones in terms of the amount of bets placed by your customers.
Benefits of Becoming a Betking Agent
In addition to the earning potential, there are several other benefits to becoming a Betking agent. These include:
Weekly and Monthly Bonus on Turnover: Betking rewards its agents with bonuses based on their turnover, which can provide an additional source of income.
Commissions up to 30%: Betking agents earn commission on the bets placed by customers at their location, which can range from 10% to 30% depending on the agent's performance.
Competitive Odds: Betking offers competitive odds on sports and virtual trading, which can help attract customers to your location.
Prompt Payment: Betking processes payments promptly, usually within 24 hours, which means you'll have access to your earnings quickly.
Multiplier Bonus: Betking agents can earn a multiplier bonus of up to 225% on online games, which can significantly increase their earnings.
Low Starting Capital: The starting capital to become a Betking agent is relatively low, at #25,000.
Free Equipment: Betking provides free equipment to its agents, such as laptops and thermal printers.
Dedicated Customer Service Team: Betking offers a dedicated customer service team that is available 24 hours a day, 7 days a week, which can provide assistance with any issues or queries.

Becoming a Betking agent can be a rewarding and profitable opportunity, as long as you meet the requirements and adhere to the terms and conditions.
Conclusion
Becoming a Betking agent in Nigeria can be a great way to earn money while enjoying the flexibility of setting your own schedule. The earning potential is high, with commissions up to 30%, weekly and monthly bonus on turnover, and multiplier bonus on online games. Betking also provides competitive odds, prompt payment, and a wide selection of games, which can attract more customers to your location.