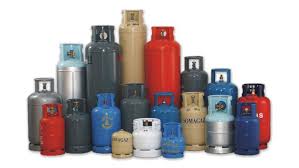 The demand for liquefied petroleum gas (LPG) in Ghana is surging among households, industries and businesses. This presents a lucrative opportunity to launch a gas refill business catering to this growing market.
Follow this extensive 10-step guide to establish a thriving and compliant gas refill venture in Ghana.
Step 1: Conduct Extensive Market Research
First, deeply research the Ghanaian LPG industry and market dynamics by:
Studying demand and consumption patterns across regions. Identify high-demand areas.
Researching growth projections in LPG consumption over 5-10 years.
Connecting with players in the LPG value chain to understand operations, challenges and opportunities.
Surveying customer preferences and pain points regarding LPG access and service.
Analyzing competition and pricing across existing LPG retailers.
Thorough market research will reveal key insights to help position your business strategically.
Step 2: Choose a Strategic Business Location
Ideally select a location that:
Is easily accessible to cylinder delivery trucks, employees and customers.
Has ample space to accommodate equipment like filling station, storage tanks, cylinder cages, truck scales. Factor in future expansion needs too.
Is approved for commercial/industrial use and compliant with safety regulations. Avoid dense residential areas.
Is affordable – prime locations bring higher rents but boost visibility. Balance costs and benefits.
Is located near target customers like households, restaurants, industries etc to enable efficient distribution.
Don't compromise legal compliance for cost savings when selecting a site.
Step 3: Obtain Relevant Permits, Certifications and Insurance
Secure all mandatory documentation including:
Environmental permit from EPA
Business operating permit from district/municipal assembly
Fire safety certificate from Ghana National Fire Service
LPG site permit from National Petroleum Authority (NPA)
Relevant zoning and site approvals from local authorities
Business registration licenses
Occupational health and safety certification
Public liability insurance and workers' compensation policies
Step 4: Invest in Essential Equipment and Infrastructure
Technical requirements include:
Bulk storage tanks: For storing bulk LPG procured from suppliers. Seek expert guidance on optimal tank capacity and technical specifications.
Filling stations: To fill cylinders safely from bulk tanks. May be automated or manual.
Truck scale: Measures cylinder weight to ensure accurate fills.
Cylinder cages: Safely stores filled and empty cylinders, segregated by size.
Fire safety: Fire extinguishers, sprinklers, smoke detectors etc.
Security: Perimeter fencing, CCTV, intruder alarms etc.
Consult LPG engineers to design facilities compliant with Ghana's safety codes.
Step 5: Procure High Quality LPG Cylinders
Cylinder costs are a major capital investment. Key considerations for procurement:
Determine ideal cylinder portfolio – combination of 3kg, 6kg, 12.5kg, 18kg etc based on demand.
Estimate required inventory – purchase adequate cylinders to meet sales volumes without overstocking.
Only source cylinders manufactured to meet strict quality standards. Poor quality cylinders can be hazardous.
Options to buy versus lease: Purchasing enables ownership but higher upfront costs. Leasing from suppliers lowers initial capital outlay.
Leverage partnerships and bulk purchase discounts from cylinder manufacturers.
Step 6: Recruit Skilled Employees
Running a gas refill operation requires specialized expertise. Key personnel to hire include:
Operations manager: Experience in managing LPG operations safely.
Plant operators: Well-trained in cylinder refilling, leak checks, equipment maintenance, safety procedures etc.
Drivers: For cylinder delivery and collections. Must have commercial licenses and defensive driving skills.
Sales and marketing: To attract new customers and boost volumes.
Accounting: Manages finances and cash flow.
Prioritize candidates with LPG industry experience and strong safety track record.
Step 7: Identify Reliable LPG Suppliers
A steady LPG supply chain is vital. Criteria for selecting suppliers:
Reliable reputation and years of experience supplying LPG in Ghana.
Competitive bulk LPG rates and transparent pricing mechanisms.
Ability to meet high demand and maintain adequate inventory.
Safe and compliant supply chain and operations.
Strong relationships with LPG producers like Ghana Gas, Go Energy etc.
Proven track record of timely deliveries even during periods of tightened supply.
Step 8: Develop Rigorous Safety Protocols
Safety is paramount when handling hazardous gas. Critical protocols include:
Stringent cylinder inspection, cleaning and leak testing pre-filling.
Diligent cylinder refill process as per safety guidelines. Checking weight, pressure etc.
Proper protocols for cylinder storage, transport and delivery using protective caps and cages.
Comprehensive maintenance schedule for equipment like filling stations, piping, fittings etc.
Extensive staff training on risks and emergency response procedures. Regular safety drills.
Investments in firefighting systems, PPE and first aid preparedness.
Do not ever compromise on safety – adhere to Ghana's regulations without fail.
Step 9: Obtain Operating License from NPA
Before commencing business, secure an Operating License from the National Petroleum Authority after rigorous inspections. This affirms all standards are met to start LPG retailing safely.
Step 10: Market Services Aggressively
Once licensed, implement a promotion strategy focused on:
Introductory prices and discounts to attract customers initially.
Advertising across media platforms – radio, newspapers, social media etc. especially in local languages.
Bold signage and branding for high visibility. Supply branded cylinders and delivery vehicles too.
Strategic partnerships with cylinder manufacturers, distributors and dealers for cross-promotion.
Excellent customer service and responsive complaint resolution to build loyalty.
By meticulously executing each step and focusing on safety, your gas refilling business in Ghana is sure to find success! With prudent planning, this venture promises strong returns as demand for LPG continues rising in Ghana.