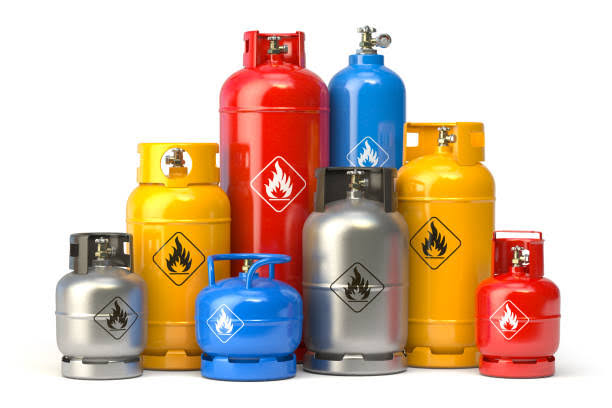 The demand for liquefied petroleum gas (LPG) in South Africa is growing steadily driven by increasing use for domestic cooking, heating and commercial purposes. This presents an opportunity for entrepreneurs to start a gas refill business providing convenient exchange and delivery services to households and businesses.
This article provides a step-by-step guide on starting a profitable gas refill business in South Africa including practical tips, license requirements, equipment, costs and challenges.
Overview of the Gas Market in South Africa
LPG consumption in South Africa has grown by over 40% in the last decade to reach 700,000 metric tons per year currently.
Around 6 million households representing 35% of the population use LPG for cooking and heating needs.
Bulk of the supply comes from refineries while imports cater to the shortfall in demand.
Major players include international companies, large distributors and hundreds of small gas refill businesses.
A 12.5 kg cylinder gas refill costs between R150 to R300 for customers. Margins range from R50-R100 per refill.
Demand is expected to continue growing driven by urbanization and limited electricity access.
The market opportunity exists for both small localized players and those with large distribution networks in the LPG refill business.
Business Models for Gas Refill
There are three main models to start this business:
Cylinder Refill Shop
This involves setting up a shop with storage tanks to refill and exchange LPG cylinders for walk-in customers. Suitable for urban residential areas. Requires lower investment.
Mobile Gas Refill Operations
Here you refill cylinders from a central depot and distribute via van to households and businesses. Refills are done on-site. Ideal for wider reach.
Online Cylinder Delivery
Taking orders and delivering cylinders to customer's doorstep. Customers place refill requests via phone or your website. Requires significant logistics investment.
Composite Cylinders Manufacturing
In addition to refill services, you can also manufacture high quality cylinders for retail and wholesale. Very capital intensive.
Choose a model aligned with your target market, capabilities and investment appetite. You can have a mix of offerings as well.
Steps to Start a Gas Refill Business in South Africa
Follow these key steps to start your gas refill business:
Conduct Market Research
Do research on the competitive landscape, target audience, pricing, logistics etc in your geographic focus area to shape your business plan.
Obtain Required Licenses
Apply for a gas practitioner license from the LPG Safety Association of South Africa (LPGAS). Meet all requirements.
Register your Business
Choose a name, register your gas business as a sole proprietor, partnership or private company with CIPC.
Find a Suitable Location
Identify a location for your shop or depot based on accessibility, safety, ease of logistics and proximity to suppliers.
Arrange LPG Supply
Contact LPG wholesalers and distributors to negotiate your supply source. Ensure timely availability at reasonable rates.
Acquire Equipment and Technology
Procure cylinders, tanks, dispensers, filling equipment, safety gear, distribution van, e-commerce platform etc. as per needs.
Hire Experienced Staff
Recruit competent personnel for operations and logistics. Invest in safety and customer service training.
Implement Safety Standards
Strictly follow the safety requirements as per government guidelines. Ensure proper storage, handling and refill protocols.
Market and Promote the Business
Spread awareness in your target market via advertising, promotions and partnerships. Highlight safety, quality and convenience.
Offer Flexible Customer Services
Provide easy exchange options, home deliveries, digital payment facility and friendly support to attract customers.
Manage Operations Carefully
Focus on efficient sourcing, inventory management, filling procedures and delivery to optimize margins. Track usage patterns.
Essential Requirements for a Gas Refill Business
These elements are vital for running a successful and compliant gas refill business in South Africa:
Gas Practitioner License
Mandatory license issued by LPGAS after checking qualifications, facility standards and safety procedures. Renew annually.
Suitable Location
Convenient yet safe location away from populated zones. Should have good supplier access and storage space.
Gas Supply Arrangements
Reliable LPG supply source through contracts with wholesalers or distributors at competitive pricing.
Safety Standards
Strictly implement all government safety guidelines – storage spacing, leak checks, fire extinguishers etc.
Skilled Staff
Invest in hiring trained personnel and provide extensive safety drills and training to staff.
Storage Tanks/Cylinders
Adequate storage capacity for LPG inventory through tanks and enough cylinders to meet demand patterns.
Equipment
High quality filling pumps, dispensers, weighing scale, leak detector and fire protection equipment.
Delivery Vehicles
Suitable distribution trucks and vans equipped with safety mechanisms for mobile or delivery models.
Customer Convenience
Offer seamless cylinder exchange, home deliveries and digital payment options to attract and retain customers.
Marketing Strategy
Targeted marketing via promotions, referrals, social media to raise awareness and drive sales.
By ensuring these key requirements are fulfilled while maintaining high safety standards, your gas refill business can gain success and reputation in South Africa's expanding market.
Step-by-Step Process to Obtain a Gas License in South Africa
Here is the step-by-step process to obtain the mandatory gas practitioner license:
Meet Eligibility Criteria
You must be over 21 years of age and have the required academic qualification – minimum NQF Level 2 with mathematics and science subjects.
Acquire Relevant Experience
Gain at least 3 years of direct experience assisting in operations of an LPG facility under supervision.
Obtain Police Clearance
Apply for a police clearance certificate to confirm you have no relevant criminal convictions.
Undertake Required LPG Courses
Complete mandatory LPGAS approved training courses – General, Cylinder Handling and Filling.
Register for License Exam
Register via the LPGAS website for the Gas Practitioner License exam after completing courses. Pay exam fees.
Pass Exam
Appear for exam on the designated date and pass with at least 70% score. The exam has a theory and practical component.
Prepare Required Documents
Collate documents including ID, proof of qualifications, courses, experience letters, police clearance etc.
Submit Application to LPGAS
Submit the license application form along with all documents. Pay the license fees.
Undertake Facility Inspection
LPGAS will undertake inspection of your facility, storage tanks, equipment and safety procedures.
Obtain License
After approving, LPGAS will issue the Gas Practitioner License within 30 days which is valid for 1 year.
Renew Annually
Submit annual returns and renew the Gas Practitioner License by paying renewal fees to continue operations legally.
Required Land, Equipment and Set-up Cost
Here are some guidelines on key requirements when starting a gas refill business in South Africa:
Land
For shop or depot: 1000 – 5000 sq. ft in municipal approved location
Away from residential zones. Lease or buy required land.
For mobile business: Garage space for cylinder storage.
Storage Tanks
LPG bulk storage tanks – 5 to 20 tons capacity. Can buy or lease.
Vertical or horizontal tanks. Buried, mounded or elevated installation.
Costs from R200,000 based on type and capacity.
Cylinders
Stock of cylinders – 50 to 500 units depending on model.
9 kg, 19 kg and 48 kg sizes usually. Composite or metal.
Estimated cost R1000 – R3000 per cylinder.
Dispensers and Equipment
Auto shut-off dispensers, filling hoses, transfer pumps.
Cylinder cages, weighing scale, leak detector.
Fire safety equipment. Overall equipment costs – R100,000 upwards.
Distribution Van
Suitably designed LPG van retrofitted for safety. Estimated cost – R150,000 upwards.
For mobile distribution model.
Other Costs
Gas supply purchase, logistics, professional and license fees, inventory, recruitment etc.
Working capital cushion of R200,000 – R500,000 advisable.
The total capital investment can range from R500,000 for basic shop setup to over R2 million for larger operations including mobile distribution.
Challenges of the Gas Refill Business
Some key challenges faced by gas refill entrepreneurs in South Africa include:
Obtaining Licensing
Meeting all licensing requirements including courses, exams and facility inspections involves time and costs.
Sourcing Gas Consistently
Dependent on few major suppliers leading to price volatility and occasional stockouts.
Safety Risks
Handling LPG and flammable gas requires stringent operational discipline failing which can be disastrous.
Staff Training
Finding personnel skilled in gas handling and investing in their ongoing training adds to costs.
Customer Acquisition
Takes time to build awareness and acquire customers in the initial years. Significant marketing effort needed.
Logistics
Managing efficient cylinder distribution logistics along with returns and tracking adds complexity.
Competition
Competing against established gas companies with stronger branding and cheaper sources.
Working Capital
Managing working capital needs for gas inventory, cylinders etc. more challenging for startups.
However, by taking measures to fulfill all legal requirements, following safety diligently, focusing on operational excellence and customer service, new entrants can overcome challenges and succeed in the growing LPG market.
Conclusion
The rising usage of LPG for domestic and commercial needs in South Africa presents a good business opportunity in the gas refill segment. By obtaining the necessary licensing, arranging reliable gas supply, investing in quality equipment and cylinders, following safety guidelines and focusing on efficient operations, a profitable gas refill business can be established with the right execution. A mix of shop and mobile distribution is advisable for wider reach. Challenges relating to competition, marketing and working capital management can be overcome by offering quality service, building relationships and maintaining financial discipline. The gas market outlook remains positive for serious players able to provide safe, convenient and cost-effective refill services to customers across South Africa.