Hushpuppi and Woodberry Reportedly Arrested by Interpol in Dubai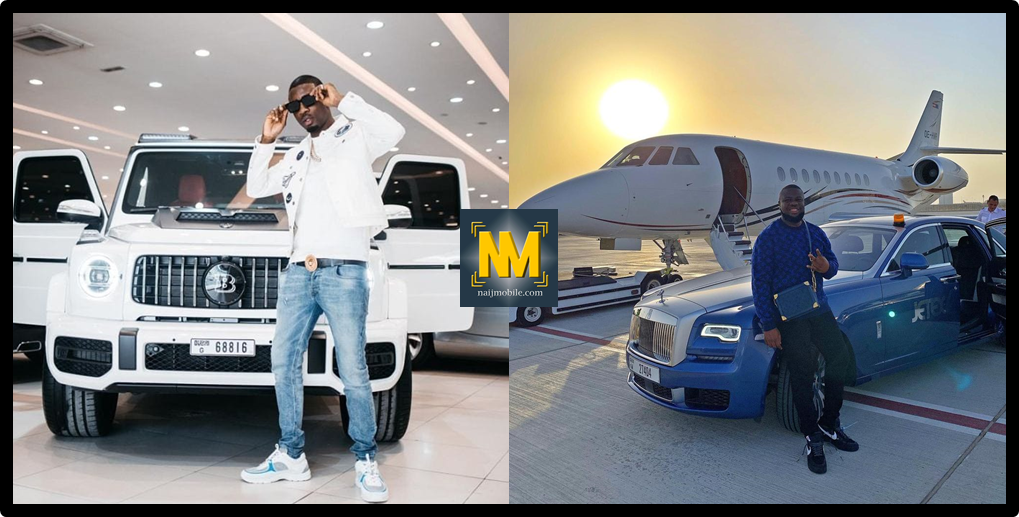 Nigerian Big Boys based in Dubai, Hushpuppi, and Woodberry have been reported to have been nabbed in Dubai in a raid that was carried out by the International Police Organization(INTERPOL) on the ground of been fraud suspects.
Read also Top 10 Nigerian ''Big Boys'' who have no verifiable source of income.
A video has been circulating on social media which showed footage of the Interpol team at the front of an anonymous building which was reported to be the same building hushpuppi and woodberry were at the time of the arrest.
This is the video of Interpol at the building that Hushpuppi, Mr Woodyberry were arrested. pic.twitter.com/grZtImletf

— Vanessa (@NESSAOFABJ) June 9, 2020
Here are some reactions on Twitter
Hushpuppi to Interpol: Permit me to call my lawyer before I say anything!

Lawyer asking questions from hushpuppi: 👇👇👇
pic.twitter.com/3yE7kOc0wL

— Seun➐ (@mrboboskie) June 10, 2020
Are they referring to Hushpuppi? 😳 hundreds of millions dollars 🙆🏽‍♂️🙆🏽‍♂️🙆🏽‍♂️🙆🏽‍♂️🙆🏽‍♂️🙆🏽‍♂️🙆🏽‍♂️🙆🏽‍♂️🙆🏽‍♂️🙆🏽‍♂️🙆🏽‍♂️🙆🏽‍♂️🙆🏽‍♂️ pic.twitter.com/FKaymNDgJ1

— KAYCEE GEORGE (@geokaycee) June 9, 2020
HUSHPUPPI is not a yahoo, he is a musician pic.twitter.com/QF2WcxSNsQ

— BrainBuzz (@olusegun_taiwo) June 10, 2020
The only man that can save Hushpuppi and his Crew pic.twitter.com/VVGlQRP8fE

— 🌼 (@Diplesh_Sax) June 10, 2020
They arrrsted hushpuppi for fraud and yes we are happy but Nigeria should be ashamed cos it legitimize fraud and inappropriate money getting when our leaders have used govt as a means of enriching themselves. And for those that have hush as role model e be things o.#Hushpuppi

— Queen of zarmuda (@marbella_young) June 10, 2020
https://twitter.com/DeLordEmperor/status/1270597513779740678
To see more reactions click

HERE