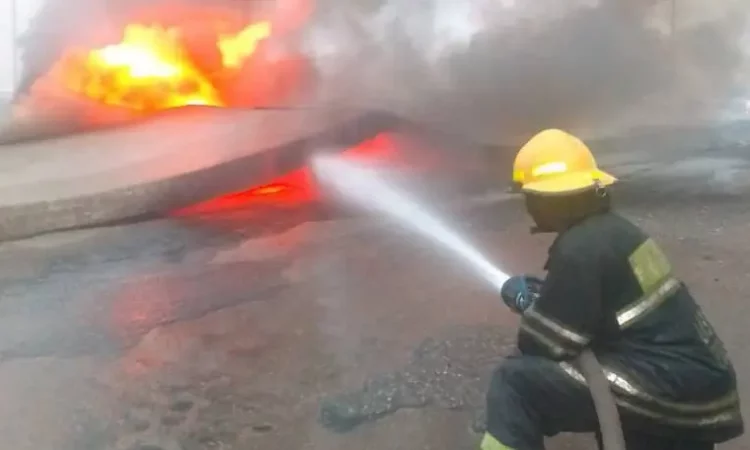 Many shops have been destroyed in a fire outbreak at Apongbon market on Lagos Island.
The fire, which is currently raging, has caused a gridlock on the Eko bridge.
The fire broke out on Wednesday morning. The cause of the inferno is yet to be determined.
Vehicles parked under the bridge were also reportedly razed by the inferno which has enveloped a large section of the bridge.
A source that spoke with TheCable said: "It's a massive fire. I am stuck on Eko bridge. Nothing is moving. It's a standstill."
As of the time of filing this report, the federal and Lagos fire services are at the scene of the incident, trying to put out the fire.
According to Margaret Adeseye, director of Lagos Fire and Rescue Service, fire fighting operations are still in progress.
She said the fire was reported at 03:14am on Wednesday under the Eko bridge at Apongbon market where various trades are plied.
"The intensity of the fire has badly affected the Eko bridge truncating movement along that corridor," she said.
"The nature of the fire is disastrous as all emergency responders are on top of the situation.