Hushpuppi impels Nigerians to impeach Buhari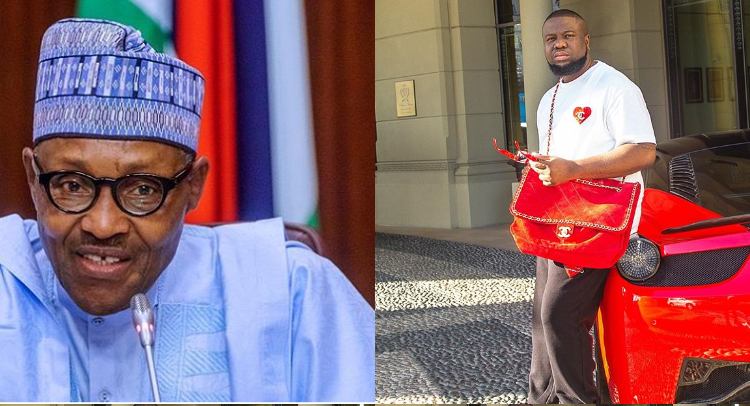 Instagram 'Big Boy'  Hushpuppi has reacted to the re-arrest of Omoyele Sowore by the Department of State's security service, DSS, yesterday.
The Instagram socialite recounted how young and even the old, the hopeless, the poor, the general masses had so much hope in you to change and reshape our country Nigeria for the better, without knowing that he would make things worse.
He then impelled Nigerians not to fail themselves and stay strong and impeach this people if possible.
Read below;
I remember how all the young and even the old, the hopeless, the poor, the general masses had so much hope in you to change and reshape our country Nigeria for the better, little did we know you and your allies only had plans to use the power we voted you in for was to be used to beat us, silent us, maltreat us and starve us. The worse is this power is only used against people perceived as a strong link to fight for the people. I think enough is enough, today I say shame on you and your allies and everybody that surround you and can't say to you that you are driving the country in the wrong direction, SHAME ON YOU ALL. You have failed us and now you are failing yourself, today I call on Nigerians to not fail themselves and stay strong and impeach this people if possible. Free Sowere and practice true Democracy that we voted you for, stop oppressing Nigerians, Nigerians let's stand together against the oppressors

https://www.instagram.com/p/B5w0v1IplDc/?igshid=1orb5hc7aa6i4