I BRING VALUE ADDITION TO BENUE APC UNDER SENATOR AKUME'S LEADERSHIP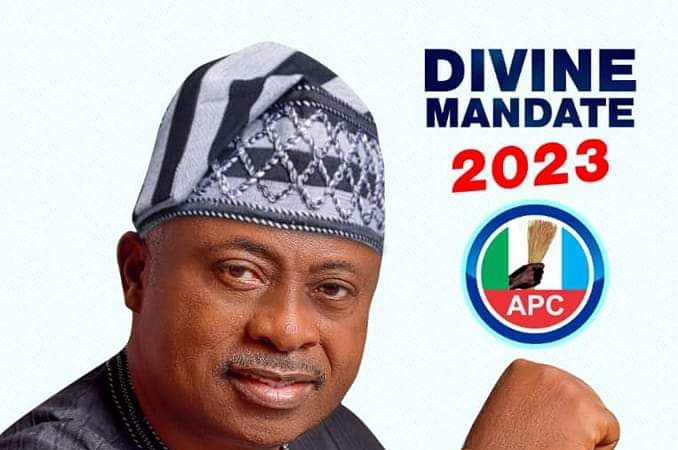 Since 1999 Senator George Akume has been constant on Benue's political firmament. He has been two-term Governor, three-term Senator and is currently Minister of Special Duties and Intergovernmental Affairs of the Federal Republic of Nigeria.
Senator Akume has also assumed the role of Benue's political father-figure.
As a politician, he has demonstrated such large heartedness that any politician who is in trouble runs to him and gets accomodation.
Perhaps, the most memorable example of his large heartedness took place in 2014 when he not only provided political shelter but also availed Senator Barnabas Gemade and former Minister of State, Industry, Trade and Investment, Dr Samuel Ortom the platform to run for Senator and Governor respectively in 2015.
I have had the privilege of playing politics with Senator Akume. I was on his Governorship Campaign Team where I ended up as Acting Director-General who was part of the victorious team in 1999.
In 2014, I was one of those who discussed with Senator Akume on the need to give Governor Ortom the platform to run, the rest is history, as they say.
Many of us on the scene today have played politics with the Benue State APC Leader in the PDP, and APC and have come to know ourselves over time. We are not strangers to one another.
Some of the apprehensions being raised about my relationship with Governor Samuel Ortom are based on ignorance about how the government system works. When an official who resides in official quarters resigns he might not pack out of the residence immediately. My case is not an exception.
Those who say the Governor should have taken me to court to prove that we have parted company politically should realize that it is not possible for him to take every political opponent to court.
On my wearing the unity cap after parting with my former party it should be noted that I believe in the unity of Benue people and that of Nigeria as a country and was part of the design of that cultural promotion concept which I still subscribe to.
With my faith in God Almighty, political pedigree and contacts over the years it should not be a surprise to those who know me if I could pick the All Progressives Congress, APC, Governorship Nomination Form.
I bring to the APC vast political experience and a massive political base which cuts across the state.
No one should entertain any apprehension about my mission. If I am given the platform to run for Governor, the support base I bring will translate to massive electoral victory for the APC in 2023.
How can anyone ever imagine that this could be inimical to the interest of the party?
Signed:
Hon. Terwase Orbunde,
Benue State APC 2023 Governorship Aspirant.