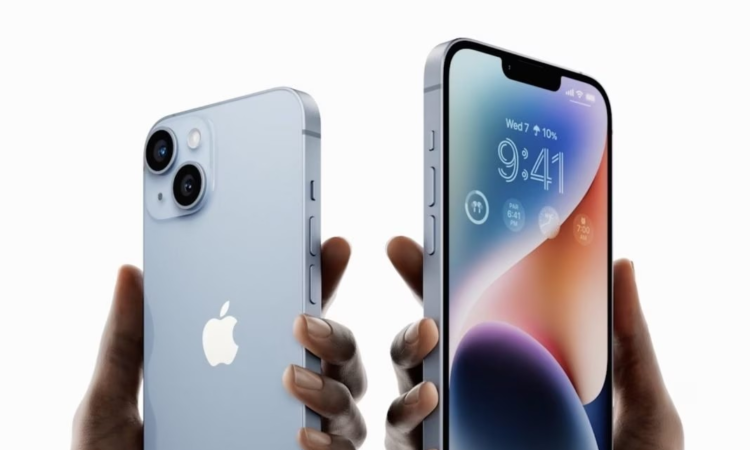 It has been a long waiting time for the launch of iPhone 14, but we finally have it in front of us. The new flagship phone features lot of improvements and has been buzzing all over social media.
What are the new features and enhancements of the iPhone 14? What is the difference between iPhone 14 and iPhone Pro? What is the price in Nigeria for iPhone 14 ? Continue reading as naijmobile.com answer all these questions and more.
iPhone 14 Specifications and Price in Nigeria
The latest iPhone 14 series comprises of the iPhone 14, iPhone 14 Plus, iPhone 14 Pro, and iPhone 14 Pro Max. Let's take a look at the specs, design, and pricing of the new iPhone 14 models.
iPhone 14 and 14 Plus
Much of the design of the iPhone 14 and 14 Plus is carried over from the iPhone 13, including the previous-generation A15 Bionic CPU. This year, Apple skipped the Mini version, leaving buyers with the 14 and 14 Plus, both of which have rather large displays. In the United States, the iPhone 14 models will lack a traditional SIM tray but will support eSIM.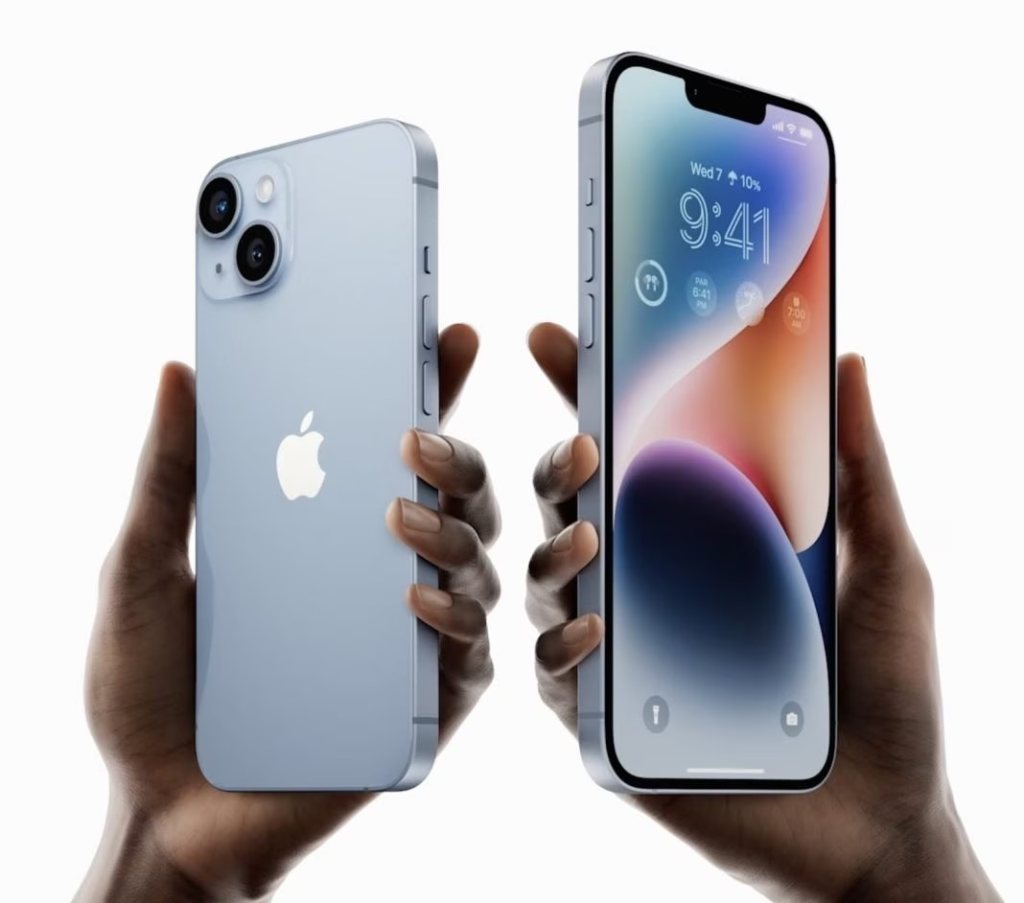 Display
The iPhone 14 features a 6.1-inch screen, while the 14 Plus has a larger 6.7-inch screen. Both models retain last year's A15 Bionic chipset, which is a significant departure for Apple, which has traditionally introduced a new processor for use across its entire iPhone lineup every year.
Both models support Emergency SOS, a much-touted emergency messaging service delivered via communication satellites when you're out of cell signal range. The phone's antennas can connect to satellite frequencies. 
Apple claims that sending a message with a clear view of the sky takes less than 15 seconds, and the interface guides users through the process of connecting with emergency service providers.
You can also use the Find My app without sending a message to communicate your location.It is free for the first two years for the iPhone 14 models.
CAMERA
For selfies, the iPhone 14 models pack an ultrawide and a new 12-megapixel main camera with an f/1.5 aperture and sensor-based stabilization. Apple says the image quality in low light has improved by 49%, and Night Mode is now twice as quick. A new 12-megapixel TrueDepth camera with front focusing is also available. Apple claims to be implementing its "Photonic Engine" technology, which improves color rendering and low-light performance, sooner in the image pipeline. Action Option, a new stabilization mode for video recording, makes use of the entire sensor to provide gimbal-like steadiness.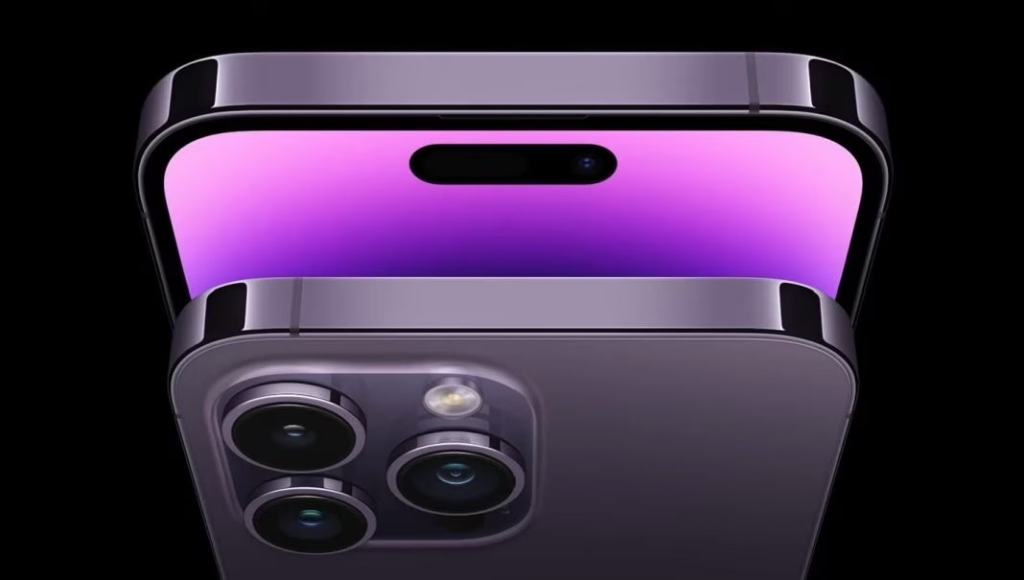 iPhone 14 Pro & iPhone 14 Pro Max 
DISPLAY
The display is the first noticeable design change with the iPhone 14 Pro versions. While Apple will provide the standard 6.1- and 6.7-inch screen sizes, the notch will be replaced by a pill-shaped cutout for the Face ID components and a second circular cutout for the front-facing camera.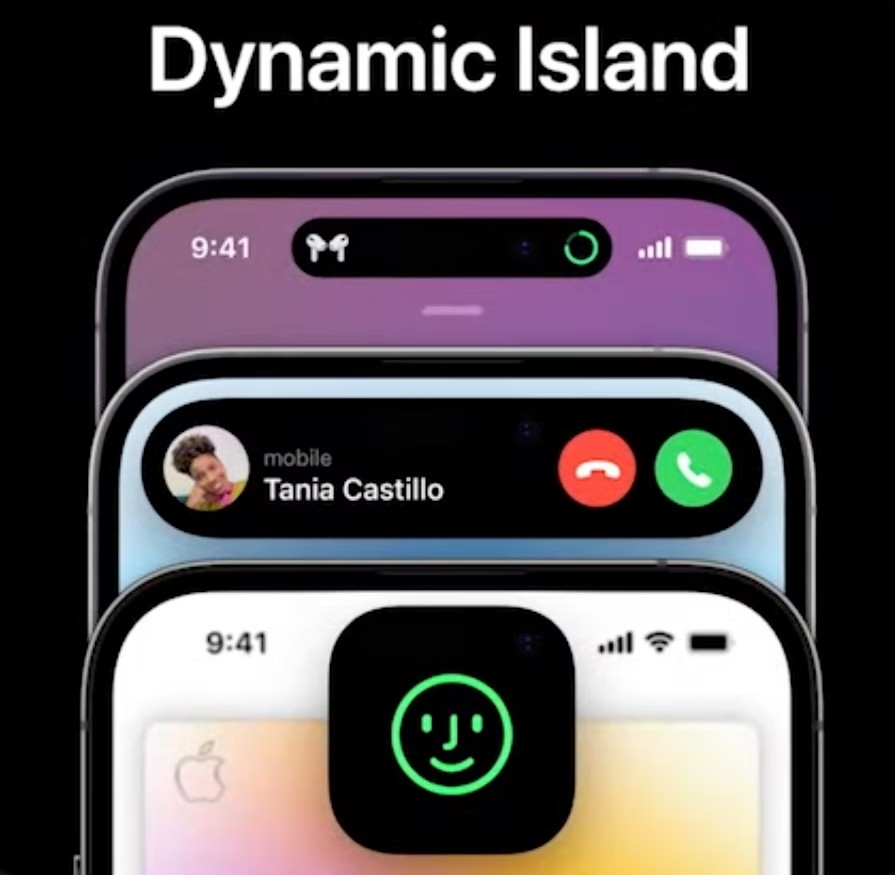 Apple has relocated the proximity sensor behind the display, and notifications will now be animatedly shown in the notch. Apple refers to this mechanism as Dynamic Island. Notifications and alerts will adapt and move around the pill-shaped notch, and Apple is putting a lot of emphasis on how it animates and uses the system for new notifications.
Apple showcased how the Dynamic Island will animate and function in practice, featuring live activity widgets springing to life and music animations and controls. Background chores like music listening will be moved to the island when you swipe to go home.
The iPhone 14 Pro and 14 Pro Max will both have an always-on display that will operate with iOS 16's new lock screen widget feature. It will enable information such as reminders, calendar events, and weather without requiring the iPhone to wake up in order to display it. There's also a sleep mode for iOS 16 wallpapers that darken them to save battery life.
PROCESSOR
Apple's A16 Bionic chip powers the iPhone 14 Pro variants. With its new CPU, Apple has prioritized battery efficiency, display, and camera. The six-core CPU has two high-performance cores that utilize 20% less power and four efficiency cores that use a third of the power of competitors' CPUs.
This new A16 chip powers the Dynamic Island's silky animations and will also power Apple's new camera system.
CAMERA
Speaking of the camera, for the first time, the iPhone will use a 48-megapixel sensor instead of a 12-megapixel sensor. The redesigned main camera improves low-light shooting with a quad-pixel sensor, f/1.78 aperture, and 24mm focal length.
To maximize light collection, the sensor will take 12-megapixel binned pictures for most shots. This also enables Apple to crop the sensor in various ways to provide genuine 2x zoom at a focal length of 48mm. This could produce some stunning images, and the new sensor even optimizes details in Apple's ProRAW format.
The new ultrawide camera also improves macrophotography and provides a 3x boost in low light. Apple has also improved the flash on the iPhone 14 camera system, making it twice as bright and responsive to photo focal length. The cinematic mode now supports 4K resolution at 30fps and 4K resolution at 24fps.
PRICING & AVAILABILITY
The base iPhone 14 model costs $799 (N480,000), while the 14 Plus costs $899 (N540,00). Preorders will begin on September 9th, with the normal 14 shipping on September 16th and the 14 Plus following on October 7th.
The iPhone 14 Pro will cost $999 (N610,000), while the iPhone 14 Pro Max will cost $1,099 (N661,000). Both will be available for preorder on September 9th, with in-store availability on September 16th.