KWANDE APC STAKEHOLDERS BOOST ORBUNDE'S GUBER BID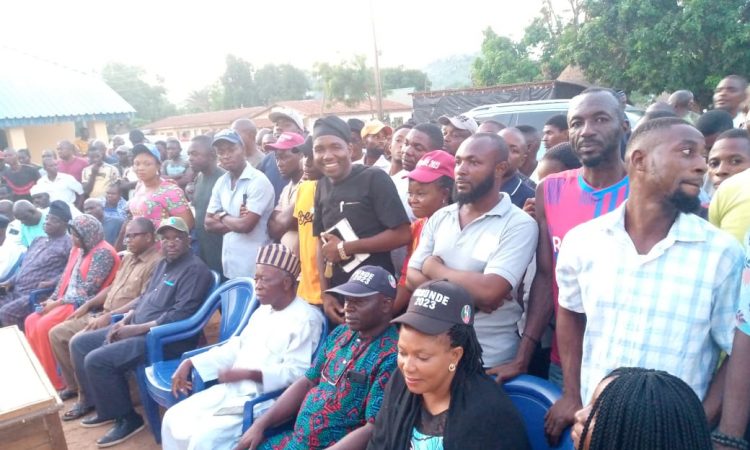 Major stakeholders of the All Progressives Congress, APC, drawn from the 26 council wards of Ushongo and Kwande local government areas yesterday gave Terwase Orbunde the greenlight to pursue his governorship aspiration on the party's platform.
They spoke at Ushongo town when the former Chief of Staff to the Governor sought their blessings for participation in the forthcoming 2023 governorship primaries.
Former Kwande Deputy Chairman, Imoter Nungwa who spoke for Kwande Barakur, said Orbunde was welcome back home to a platform which gave him the electoral victory he desired for Governor Samuel Ortom in 2015 and wished him another success story in 2023.
John Moughsha, former Ushongo Council Chairman who spoke for Kwande Barazov, said he was happy that the former Chief of Staff who was a key factor in the victory of the other side has returned to turn the tide in favour of the APC in 2023.
Orbunde stated that with the experience he had acquired through various positions of public service at the local, state, and national levels cutting across the legislative and executive arms of government he had requisite capacity to serve the state as Governor.
He stressed that he was convinced that the Kwande Intermediate Area deserved to be given the opportunity to produce the next Chief Executive of the State next year that was why he was seeking another platform when the first door closed.
Orbunde expressed appreciation to Kwande people for the privileges they gave him to serve them in the past and solicited their blessings for a successful political journey ahead.
He appealed for understanding from members of the party that he had not been able to follow the formalities required of an experienced politician of his stature because of lack of time as a result of his sudden change of platform but promised to do the needful in due course.