SANI SHA'ABAN HAS PLEDGED TO DONATE A SCHOOL BUS TO ORPHANS OF ROCHAS FOUNDATION KADUNA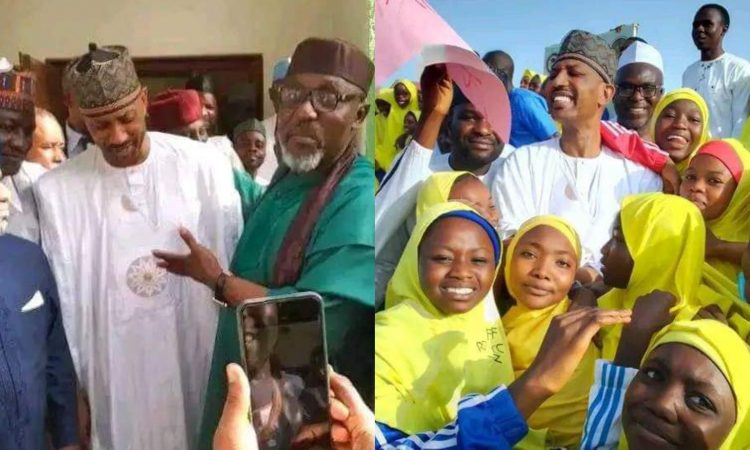 By Amande Solomon, Zaria.
As part of his Philanthropic gesture and commitment to Improve Child education in and around Kaduna state, Alhaji Sani Sha'aban has pledged to donate a bus to students of Rochas Okorocha Foundation, who are mainly orphaned, children.
Honorable Sha'aban was responding to requests by the school pupils while on a visit to the foundation with the founder Senator Rochas Okorocha where the pupils requested him to assist them with a bus to ease their educational activities when he becomes the governor of Kaduna state.
In his usual magnanimity, Honorable Sani Sha'aban told the students that, a bus will be given to them today, 21st May 2022, saying he won't wait to be elected governor before he will attend to their needs.
According to Honorable Sha'aban, who is a governorship aspirant on the platform of the APC, he said ;
" I can't wait to be Kaduna state Governor to buy you a school bus, you shall get your school bus tomorrow".
Earlier on, Senator Rochas okarocha paid a courtesy visit to the Business Mogul and Politician Hon Sani Mahmoud Sha'aban who holds the traditional title of (Danburam Zazzau) at his residence in Zaria where they discussed matters of state importance and development.
Alhaji Sani Sha'aban is a top Governorship aspirant, one of those likely to succeed the incumbent governor, Nasir el-Rufai.