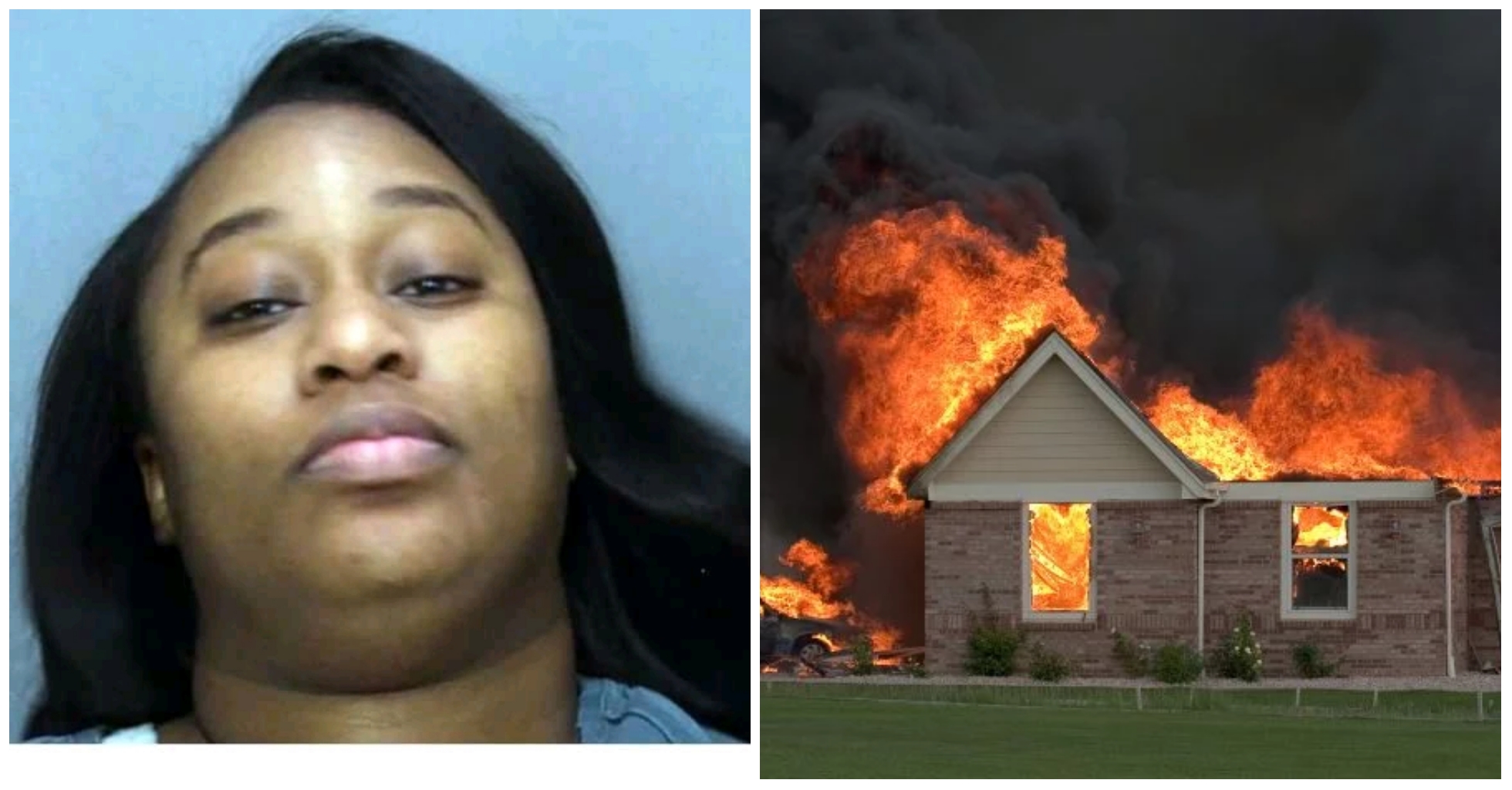 A Woman from Woodbury New Jersey, Taija Russell, has been apprehended and charged with attempted murder, and aggravated arson for setting a man's house ablaze after he called her for sex but fell asleep.
The victim whose name is still unknown told police that Taija Russell was his side chick and he missed eight calls from her and a bunch of angry text messages on the night of the accident.
Some of the messages she sent include: "You wasted my money to come out here," "U smoked," "I see you wanna die," and "I swear to god I hope you die,"
Video from surveillance cameras captures the accused buying matches, a lighter and lighter fluid from a local gas station. From there, another camera shows her knocking on the victim door around 4 a.m.
The victim woke up around 4:30 a.m. to find flames hindering the exit from his smoke-filled apartment. However, he escaped the fire by physically removing a window frame and climbing through the opening.
He was taken to a nearby hospital and treated for smoke inhalation and first- and second-degree burns, according to police. His dog was also rescued and treated for smoke inhalation.
Tags :
America
arson
Side chick