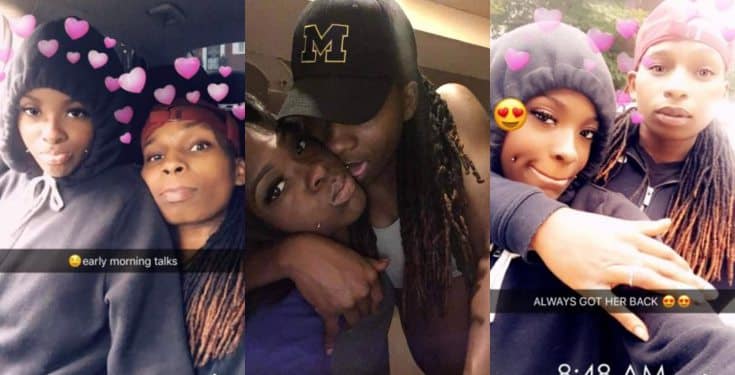 Jay Dor before she committed suicide
A beautiful woman identified as Jay Dor has committed suicide on livestream after the sudden death of her lesbian partner  Giovanni Doll.
Giovanni Doll, died in her sleep a few ago due to health issues related to cancer.
Jay Dor who couldn't bear the loss of her girlfriend committed suicide by jumping off a bridge. She recorded her suicide on livestream.
Before jumping to her death, Jay pleaded with her friends to forgive her and said she already promised her lesbian partner she was going to be with her.
Watch the video below.
https://youtu.be/j7pOcGR2qNU