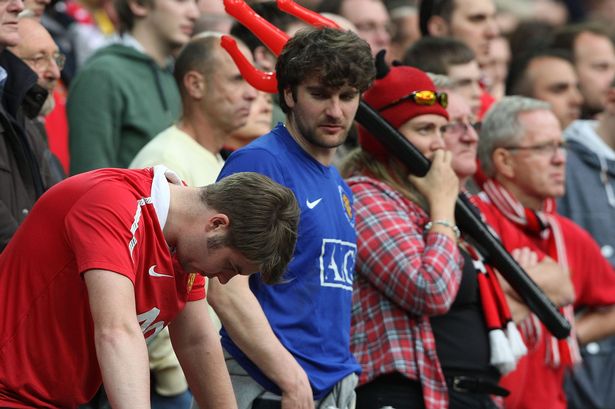 If you are a Manchester United fan and you were disappointed your club was trophyless last season and ended up in 6th position, brace your self up this time around because it's about to go from bad to worse!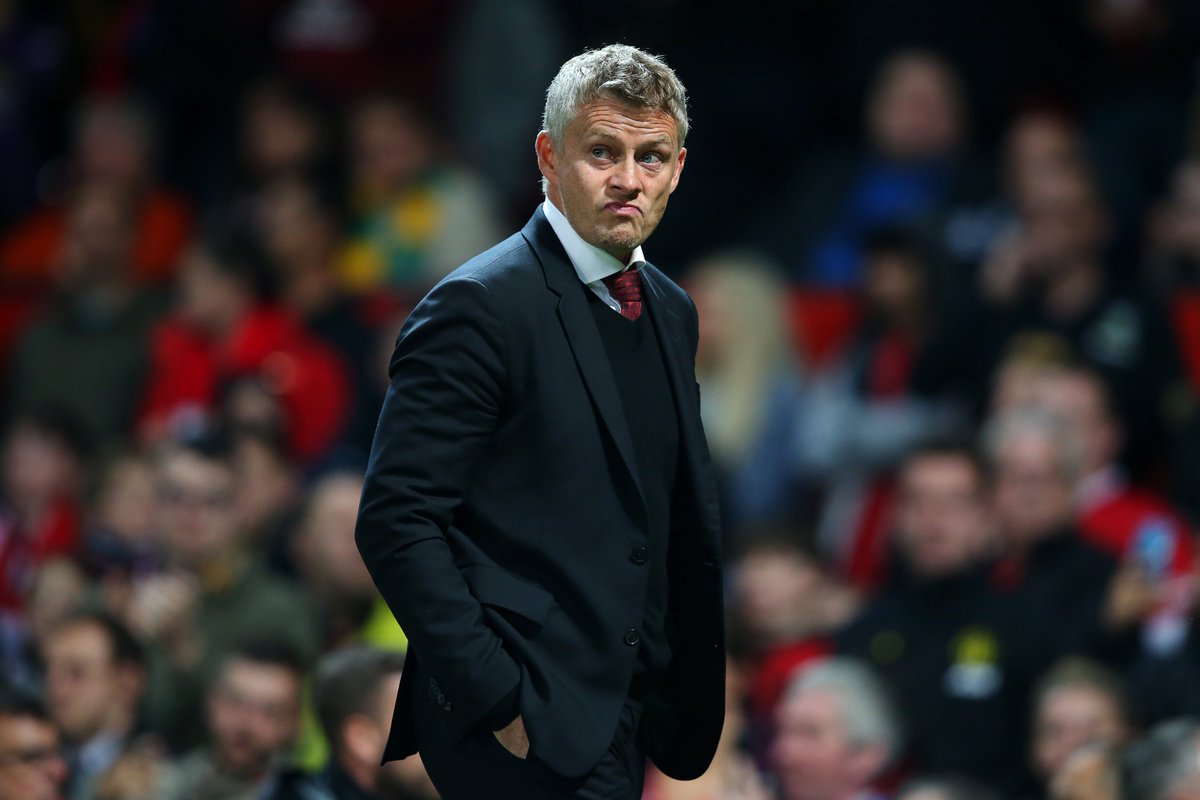 After the Carabo cup win against Chelsea, we all thought Manchester United have gotten their groove back but little did we know that the Red Devils win against Chelsea was just to unlock another losing streak. The 2019/2020 season has been a gloomy one for Manchester United and it seems every week the nightmarish cloud hovering over Ole and his squad gets darker and darker.
Earlier today, Manchester United loosed to Bournemouth- a team that hasn't scored since September.  The defeat leaves Solskjaer's side with 13 points from 11 premier league games- the lowest return at this stage of a top-flight campaign since 1986-87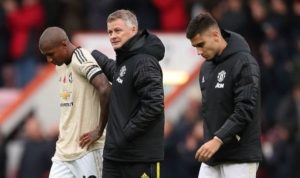 Truth be told, Manchester United have now gone from being one of the most feared teams in the Premier League to being the club needing penalties and Controversial VAR calls to gain victory. As it stands, Manchester United might miss out on the TOP SIX this season, and these are 3 reasons why:
1. Poor Performance
The fact is the performances of Solskajer's side we have been seeing this season is quite poor compared to last season. Even back when they went trophyless in the 2018/19 season, they still put in a better performance than this.
2. Attacking Woes
All areas of Man United game have been inconsistent this season but their attack can be singled out for flogging. Every matchday, Solskajaer men always look fatigued and out of sorts with a complete lack of ideas in the final third. To win matches you need to score from open play and for Rashfor, Lingard and co scoring goals at the moment is like rocket science.
3. Inexperienced Coach
Oh, the beginning was sweet. Winning 14 of his first 19 games while in temporary charge of Manchester United was as good an audition by Ole Gunnar Solskjaer as you are ever likely to see. Under Ole, Manchester United won 9 consecutive away games, something no other manager in the history of the club had ever done. We were all wowed.
By the end of March, Solskjaer signed a three-year deal but the ink had hardly dried on the contract when Manchester United collected shovels to dig their grave rather than climbing to go back top in the Premier League.
Ole does not have tactical solutions to win games. His style of football has no fluency, cynical and ultimately unwatchable. We all accused Jose of "Parking the bus" but Ole'S style is even worse than that of Portuguese. During games, Ole does not "park the bus" but spread a big blanket of defenders hoping to win games with counter-attacks, set pieces or penalties.
To be frank, United were too hasty in giving Ole a three-year deal. It is high time United Executives hit the reset button or watch the club demoted to 7th, 8th or worse at the end of the season.
Tags :
English Premier League
Man United
Manchester United
Premier League