Meet the Quokka:The happiest animal on Earth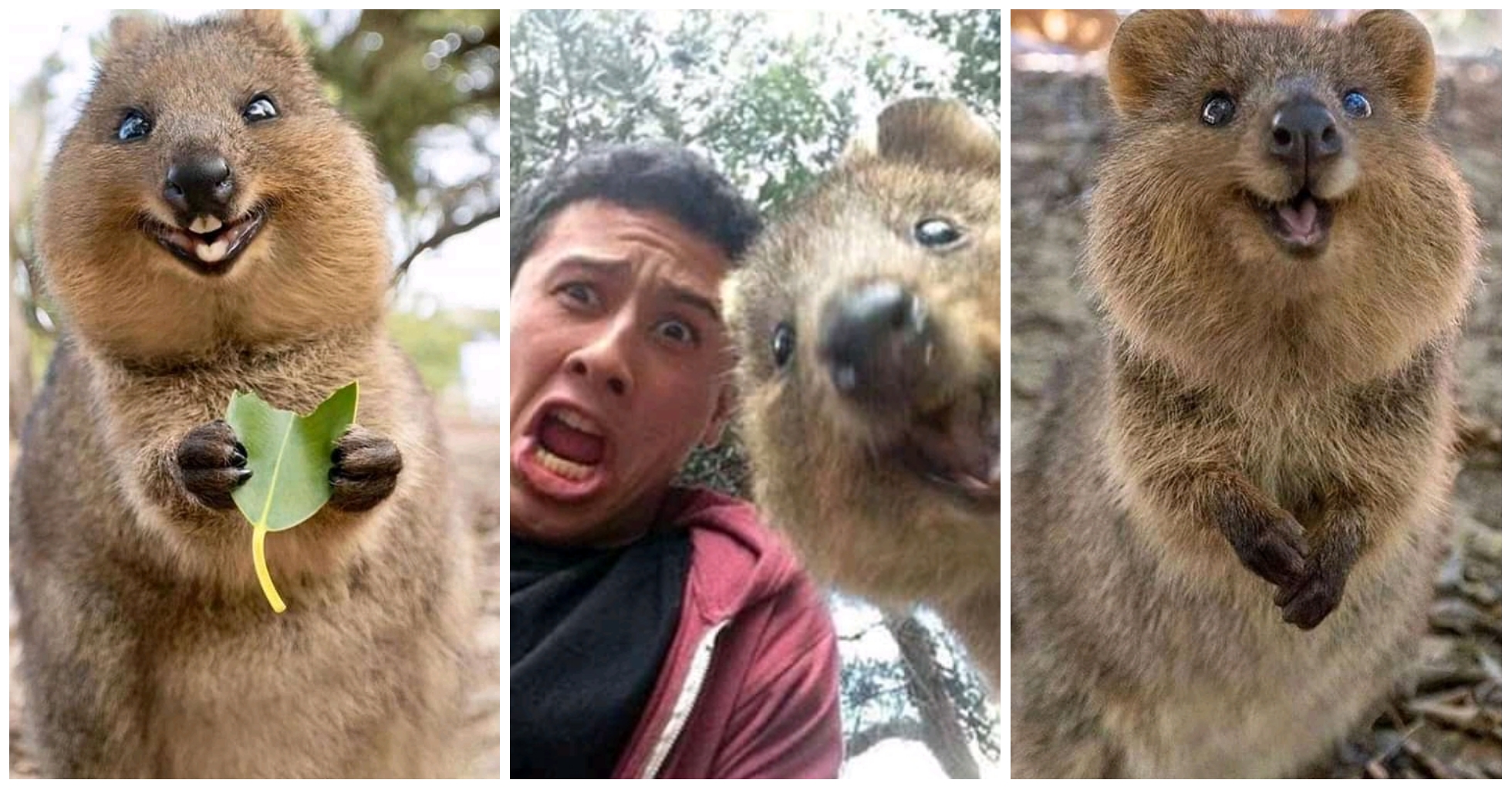 What would make you happiest person in the world  right now? Winning a lottery? Finding a soulmate? A visa out of this sh*t hole? Well, some tiny creatures does need any of that to be happy. Just give them a palm frond or take a selfie with them and they in cloud nine.
Meet the Quokka: The happiest animal
on Earth. Quokka is a small macropod about the size of a domestic cat. It can be found on some smaller islands off the coast of Western Australia.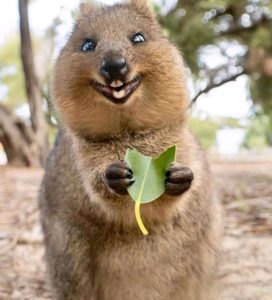 Here are some interesting facts about this ever smiling creatures
Quokkas Eat Their Food Twice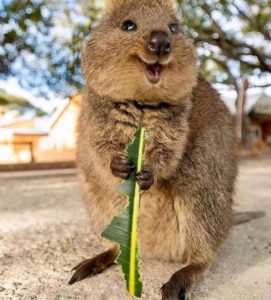 Quokkas survive on leaves and grass, but they don't actually chew their food – they simply rip out vegetation, stuff it into their mouths, and swallow. This isn't a good way of breaking down food, nor a efficient way of extracting nutrients from it. So, quokkas have a unique solution – they'll regurgitate their food and eat it again.
Quokka Mothers Sacrifice Their Own Young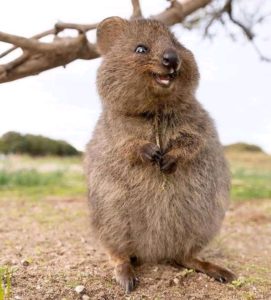 Perhaps the most disturbing of our quokka facts has to do with their maternal instincts. Many other
animals will fight, and even die, for their children, but not so with quokka mothers. When threatened, quokka mothers pull their joeys out of their pouches and throw them on the ground,l
Quokkas produce no more than two
offspring a year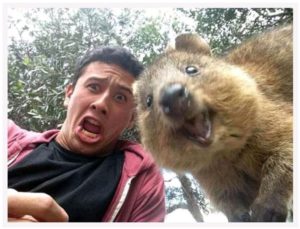 Quokkas are not afraid of humans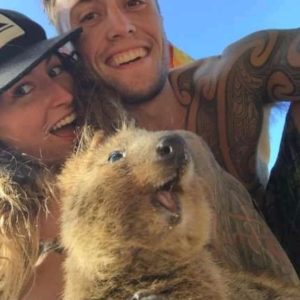 You can go to jail for harming a Quokka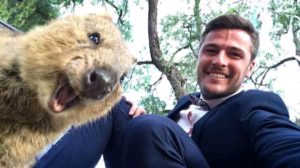 Quokkas are marsupials, similar to kangaroos in that they hop, keep their young in pouches, and are sociable.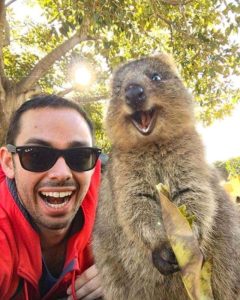 Though adored for their cuteness and for their ability to manipulate people in exchange for food, they can be dangerous if provoked.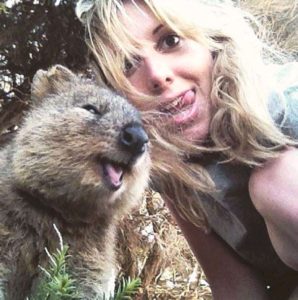 So if the quokka which should be more paranoid and cautious about being eaten by a predator can be the happiest animal on earth. Why should you be unhappy?
Tags :
Quokka