How To Get You National Identity Card App In Nigeria With Your iPhone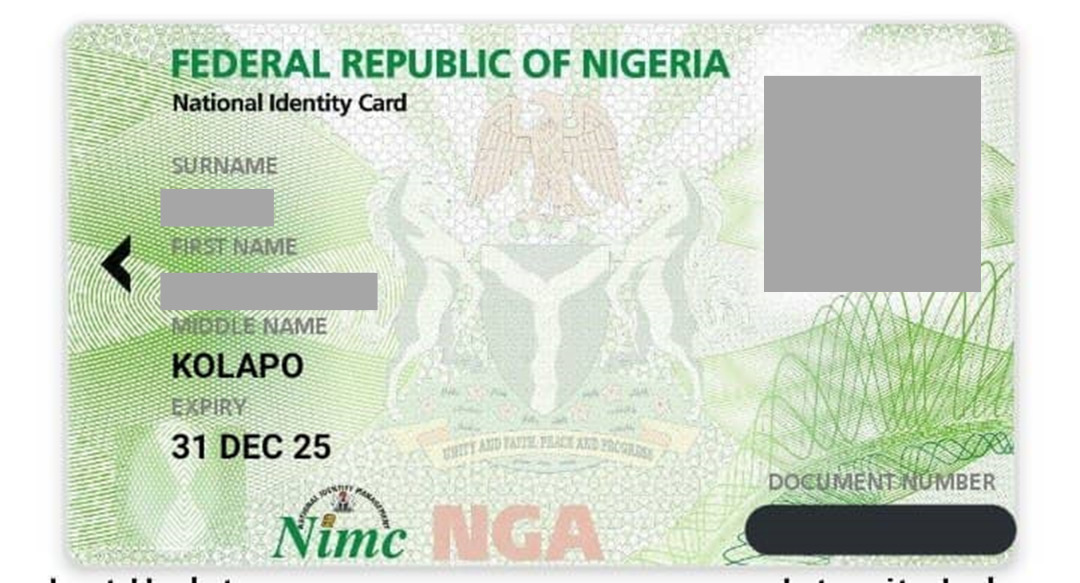 National Identity Card App – In this post, naijmobile.com will be showing you how to get your national identity card in Nigeria with your iPhone.
Before now, getting a permanent national identity card was very difficult due to centralization. It used to take longer than two years to get the permanent identity card.
The Buhari led administration, however, has implemented a decentralization process for every qualified citizen to get his/her permanent national identity card now called e-identity card conveniently. This process gives everyone the opportunity to have their identity cards at their fingertips in that it can be generated and displayed anywhere and anytime.
National Identity Management Commission
National Identity Management Commission (NIMC) is a statutory Nigerian organization that operates the country's national identity management systems. It was established by the NIMC Act No. 23 of 2007 and established to create, operate and manage Nigeria's national identity card database, integrate the existing identity database in government institutions, register individuals and legal residents, assign a unique national identification number and introduce general multi-purpose cards.
Read aslo How To Get You National Identity Card App In Nigeria With Your Andriod Phone
National Identification Number
The National Identification Number is a part of Nigeria's National Identity Management System (NIMS), the other part is the General Multi-Purpose Card (GMPC). The number stores an individual's unique data into the database. It is part of a measure to create a national identity database and to prevent both double identity and identity fraud.
Identity Card
The organization began enrollment exercise in September 2010 and started the issuance of a multipurpose card in 2013. The identity card issued in 2013 can be obtained by Nigerians aged sixteen or have lived in the country for two or more years at point of enrollment providing an identification document with a photograph such as a driver's license or an international passport. The ID card contains a National Identity Number, two photographs of the card holder, and a chip containing the biometric information of the holder. The commission also collaborated with MasterCard to add a prepaid element to the card and can be used as an ATM card in MasterCard certified ATMs.
The waiting is finally over! You don't have to wait for years to get your ID after enrollment any longer. Mind you, the e-ID was launched by the Goodluck Jonathan administration in 2014.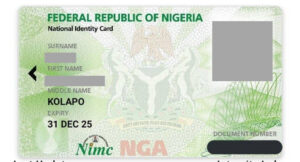 Fast forward to how to get your permanent national identity card through your smartphone. Below is the step-by-step procedure on how to get your much needed permanent national identity card.
How To Get You National Identity Card In Nigeria With Your iPhone
STEP 1: Visit Google play store and install the mobile app HERE
STEP 2: Input in your correct details, double-check and hit the next button on the far right.
STEP 3: Read the attestation and hit "I Agree" if you'll like to continue the process.
STEP 4: Input your desired pin number twice and click the save button.
STEP 5: Lastly view your identity card details and download your identity card on your phone.