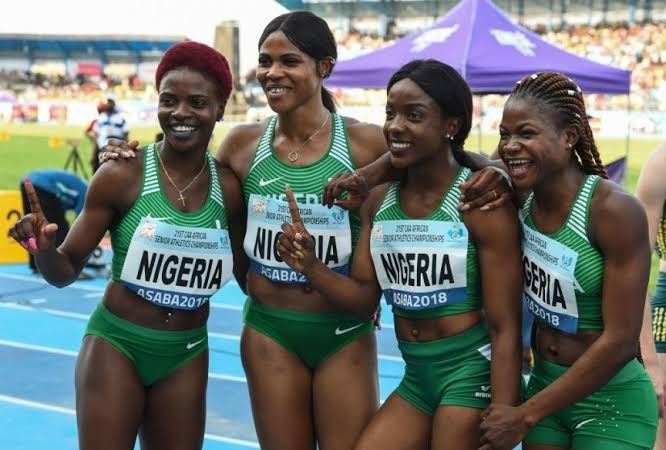 Nigeria Olympic Team 2021
The Summer Olympics are the world's largest sporting event. Since the modern Olympic Games' debut in 1896, the event has seen a number of great athletes compete in various sports and achieve glory across editions.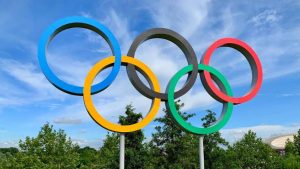 Top athletes from Nigeria have also competed in the games, leaving their imprint in several editions. While some have failed to live up to expectations, others have risen to the occasion and engraved their names in history. Here is all you need to know about Nigeria Olympic Team 2021 and a brief history of Nigeria at the Olympics.
Nigeria Olympic Team 2021; All You Need To Know About Team Nigeria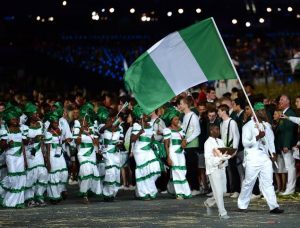 Team Nigeria's first set of athletes traveled for the Tokyo 2020 Olympics on July 6, 2021. The squad members took off from Nnamdi Azikiwe International Airport.
In a statement, the Director of the Federation of Elites Athletes Department (FEAD), Simeon Ebhojiaye, explained that the members include the Canoeing team – Ayomide Bello and her coach Ebenezer Ukwunna; Esther Toko and her coach Regina Enofe of the Rowing event, as well as Secretary-General Olubunmi Oluode.
The second batch will leave on July 13th. Nigeria will compete in nine sports at the rescheduled Tokyo Olympics, which will take place from July 23rd to August 8th.
The Nigerian team to the Games will arrive in Tokyo in four batches, as follows:
Batch 1: July 6, 2021
Canoe Sprint
Rowing
Table Tennis
Batch 2: July 13, 2021
Athletics
Taekwondo
Wrestling
Batch 3: July 17, 2021
Gymnastics
Badminton
Batch 4: July 19, 2021
Basketball
Nigerian athletes at the Olympic Games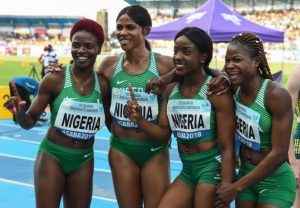 The Nigerian National Olympic Committee was established on May 26, 1951, and was recognized by the International Olympic Committee (IOC) the following year. Nigeria competed in the Olympic Games for the first time in 1952. It has only missed the 1976 Games due to the African boycott.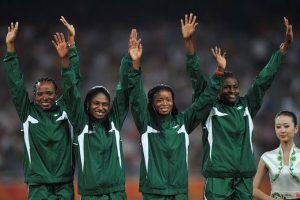 Nigeria have won 25 Olympic medals, three of which are gold. Their first two gold medals came in 1996, when long jumper Chioma Ajunwa and the Nigerian football team won the Olympics. The third gold medal came in the 2000 men's 4400m relay, although Nigeria did not get it until 2008, after the USA team was disqualified for a doping violation.