Nigerians drag Ghanaians after lights went out during Cardi B's performance in Ghana (Photos)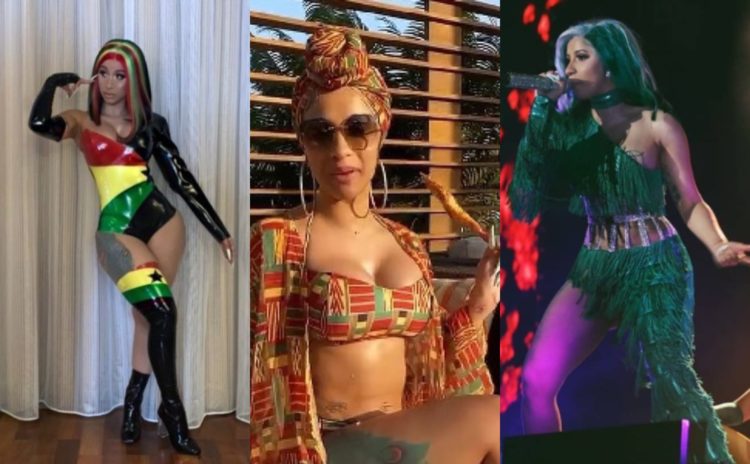 There has always been a soft war between Nigerians and our West African neighbours, Ghana. Root of the problem is that Nigeria used to be big till a decline started and it got so bad that a relatively poor Ghana thinks they are better than us.
Recall that Cardi B has left Nigeria for Ghana after performing at the Livespot Festival which was held at the Eko Atlantic City, Lagos on Saturday night. Since Cardi B's arrival in Accra, there has been different drama popping up in the country.
From Ghanaian celebrities taking a queue to be noticed by the Queen of Bronx to Cardi B spending practically the whole day after suffering from food poisoning. All this was just the tip of the ice berg as NEPA, Ghana branch gave Nigeria the irretrievable victory by reportedly interrupting power supply during Cardi B's performance.
Below are reactions from excited Nigerians who have more talking points in the never-ending Nigeria vs Ghana banters.
https://twitter.com/theDamorela/status/1203932351753064448
This is just the tip of the "eye berg" Herh Ghana en !!! Sell the country please ????? pic.twitter.com/Eu0x9Y4nOX

— Megan (@Miss_McNaught) December 8, 2019
Tags :
Cardi B
Ghana