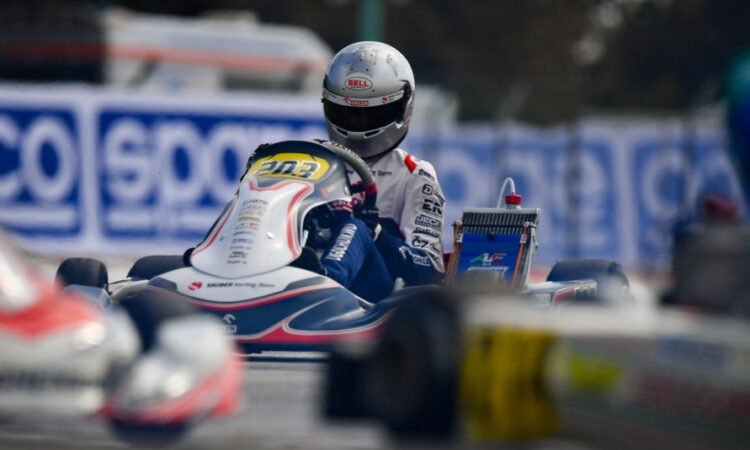 The McLaren F1 team recently made a sensational move in signing a 13-year-old karter, Ugo Ugochukwu, in a bid to support the American-Nigerian through his racing career in junior categories.
Since Lewis Hamilton, Ugo will also turn up as the first driver to be signed by the British team, especially at the age of 13.
So who is this Ugo, whose name has been buzzing around the entire F1 community over the past few days?
Ugo Ugochukwu, a future star?
Ugo was born in the well-known American city of New York on April 23, 2007. While his mother being a Nigerian, Ugo will represent the United States through his career in racing.
Apart from this, Ugo hasn't revealed much about his family and other related information. So let's move on to his short yet decent racing career.
Ugo, as of now, is competing in the Karting series and is yet to hit the much-powerful single-seaters. However, it looks like the day could come very soon considering he now possesses massive backing from McLaren.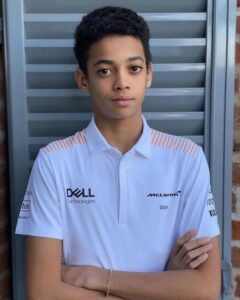 The American teen hit the spotlight recently after lifting the title in the racing series, FIA OK-Junior European championship.
Consequently, this year, Ugo is competing in the senior category of the OK European Championship. Only this time, he is driving an IAME-powered Kart Republic chassis of the Sauber Orlen Karting Team.
What's in McLaren's agreement?
McLaren have signed the American on a multi-year contract; however, the exact time period is unknown. And the agreement also states that the team can extend its deal in the future when it nears the termination period.
This may be the least crucial part of the contract, as there is something much more interesting in it. Apparently, McLaren will also have the freedom to provide Ugo with a racing deal in the future.
This doesn't have to be exclusively for Formula 1, but McLaren can use his services in other racing series as well, including Indy Car, Formula-E, and others.
Hence, it will be interesting to see how McLaren manages to shape up the American teen's future in motorsport. But as of now, this is looking like a brilliant start for Ugo.
What the McLaren boss had to say?
Following the recruitment of the 13-year-old, McLaren's boss, Zak Brown, revealed the primary reason for signing the young racer.