Portable Reveals The Number of Children He Has and The Promise Olamide Made To Him (Video)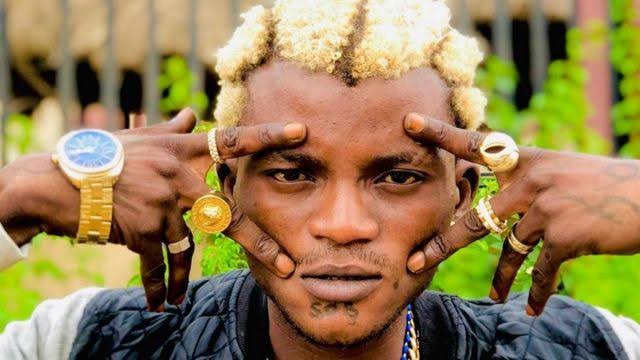 Fast-rising Nigerian singer and street sensation, Habeeb Okikiola, popularly known as Portable or Dr. Zeh has granted his first interview with Jabless Original Intelligence Podcast. It was such a thoroughly revealing interview as the singer opened up about his private life. 
Journey To Fame
Portable disclosed that he was born in Sango Ota, Ogun State but raised in Abuja. He said he is an Islamic faithful. Regarding his education, he said he went to school but he did not finish his studies because of 'music'. He strongly believes that Music is very lucrative. 
Portable said his music career kicked off about 10 years ago. He added that over the years, he has released no fewer than 400 songs. However, he recently got to the spotlight after many years. He said his journey to stardom is just grace and Olamide Baddo played an especial role in that.
Portable said Olamide did not collect a penny for featuring on his song. In lieu of being paid, Olamide sponsored the song. He said Olamide paid the producers who made the song from his own pocket and also sponsored the music video.
Personal Life
Portable opened up about his personal life in the interview. He disclosed that he is a father of two. He said his two children are boys and they were conceived by different women. He did not give any further details regarding his children and their mothers.
Portable said he has a lot of girlfriends owing to the fact that ladies always come to him to profess love all the time. He said it has been like that even before he became famous. However, he said there is a particular lady that he would love to marry. He said he loves the girl.
He said he has been doing music in the street before Zazoo became a smash hit. He said there is loyalty and love on the street but there is no money. He has been on that street for a long time before fame came into the picture.
Scuffle with Poco Lee and Kogbagidi
Portable also addressed the issue he had with Poco Lee and Kogbagidi. He said he was infuriated when he saw the artwork of his hit song 'Zazoo Zeh'. Instead of 'Portable ft Olamide ft Poco Lee', he saw 'Poco Lee x Portable x Olamide' labeled on it. He said that was what triggered his outrage with Poco Lee.
He also said he was displeased with Kogbadi because he was restraining him too much in the name of packaging. He said he wasn't allowed to do the things he wanted to do when he was under Kogbagidi. However, he said there is currently no bad blood between them
Olamide's Promise
He also talked about how Olamide paid for the production of Zazoo Zeh music video and has promised to pay for the video of his new song "ogo forever"
You can watch the interview below: