These are the 18 Richest People in Africa In 2022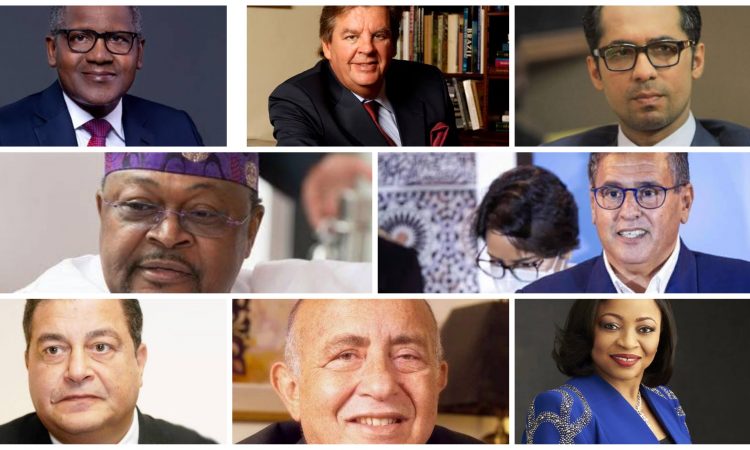 Richest People in Africa In 2022
The number of billionaires in Africa has doubled over the past decade, and most of them are self-made, meaning their wealth stems from the value of their companies rather than from inherited fortunes, according to an annual ranking released by Forbes magazine. Here are the 18 richest people in Africa, who are worth at least $1 billion each.
Richest People in Africa In 2022
1) Aliko Dangote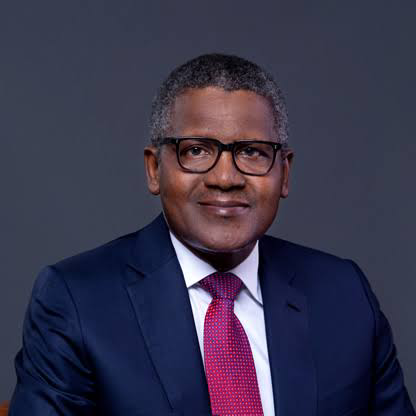 Nigerian billionaire and owner of Dangote Group, a conglomerate that has interests in cement, flour and sugar milling. His net worth is estimated at $13.9 billion according to Forbes.
2) Johann Rupert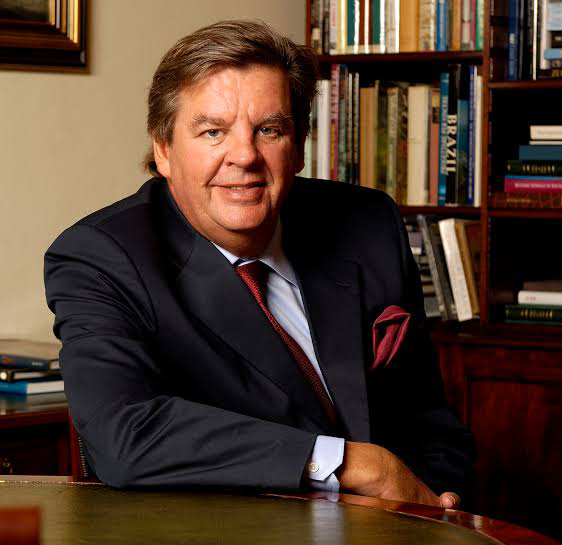 The South African billionaire heads his family's investment company, Compagnie Financiere Edmond de Rothschild (CFR), and has a net worth of $10.5billion. His wealth increased by $2.2 billion last year, and he currently sits at number 2 on richest people in Africa in 2022.
3) Nicky Oppenheimer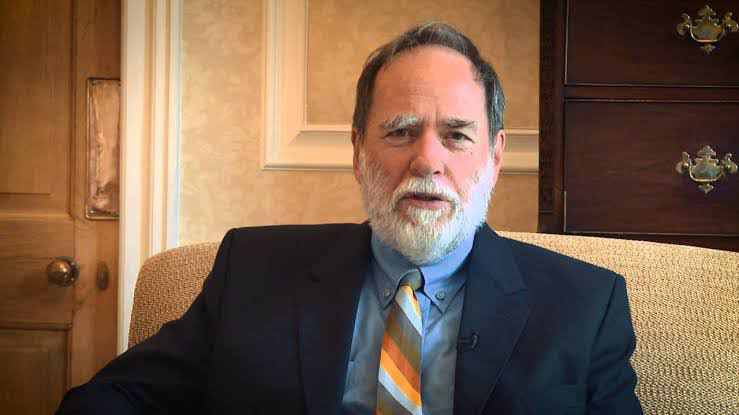 Diamond magnate Nicky Oppenheimer is one of South Africa's most prominent businessmen, and has a net worth of $8.7 billion, according to Forbes . Born near Johannesburg, Oppenheimer was educated at Sherborne School and Cambridge University in England. He worked for Anglo American plc as an executive from 1974 to 1998, becoming chief executive of De Beers during that time.
4) Nassef Sawiris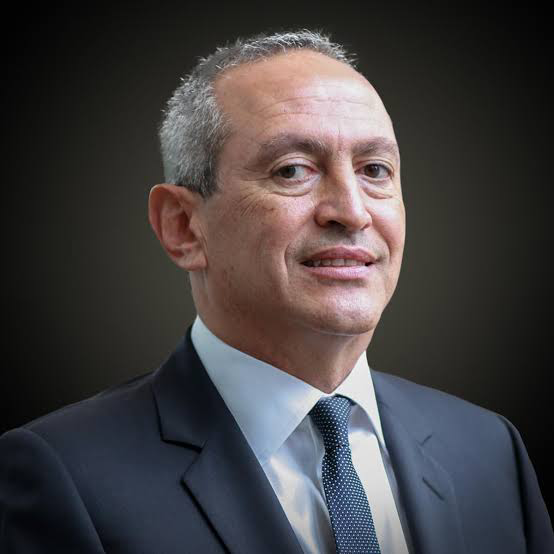 Nassef Sawiris is an Egyptian billionaire with a net worth of $8.4 billion. He is best known for founding Orascom Construction Industries, one of Egypt's largest conglomerates, and constructing numerous high-rise buildings in Cairo.
5) Mike Adenuga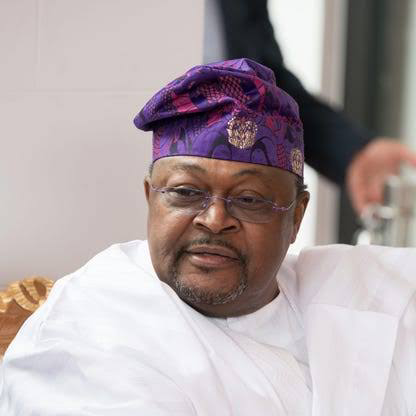 Adenuga started Conoil Producing, an oil exploration firm with operations in Nigeria and Ghana. He later went on to form Globacom, one of Nigeria's biggest mobile phone companies. Adenuga is also heavily involved in real estate; his company, Beverly Hills Properties (BHP), holds stakes in a number of shopping malls and office buildings throughout West Africa. As of 2013, Adenuga's net worth was estimated at $6.7 billion.
6) Issad Rebrab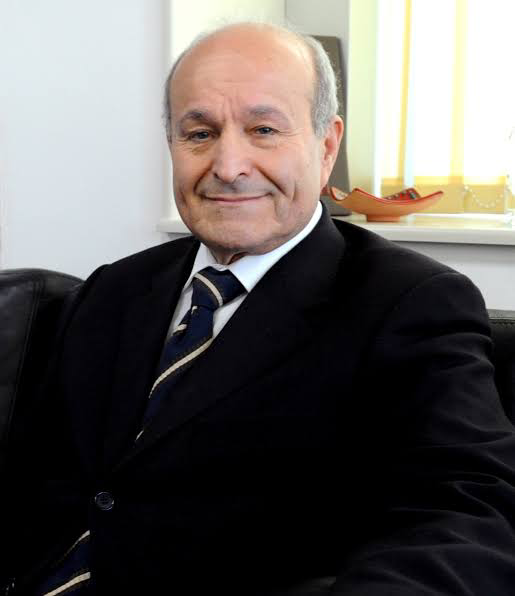 He is a rich businessman from Algeria. He is also one of Africa's richest man. The Chairman and CEO of Cevital, Rebrab has an estimated net worth of $4.8 billion, according to Forbes .
7) Abdulsamad Rabiu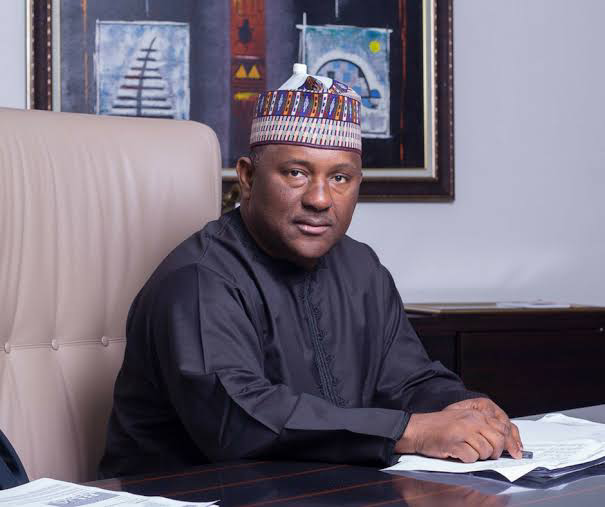 With a net worth of $4.5 billion, Abdulsamad Rabiu is an international business magnate and politician who's responsible for creating one of Nigeria's largest conglomerates – BUA Group. The company specializes in manufacturing and supplying a variety of goods from cement to flour, with additional interests in real estate, agriculture, and financial services.
8) Strive Masiyiwa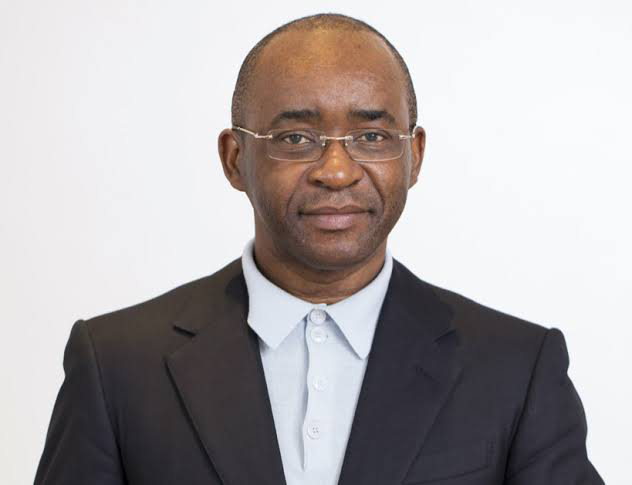 Strive Masiyiwa is a Zimbabwean businessman and founder of Econet Wireless. He's worth an estimated $3.6 billion and is currently ranked as one of Africa's richest people.
9) Naguib Sawiris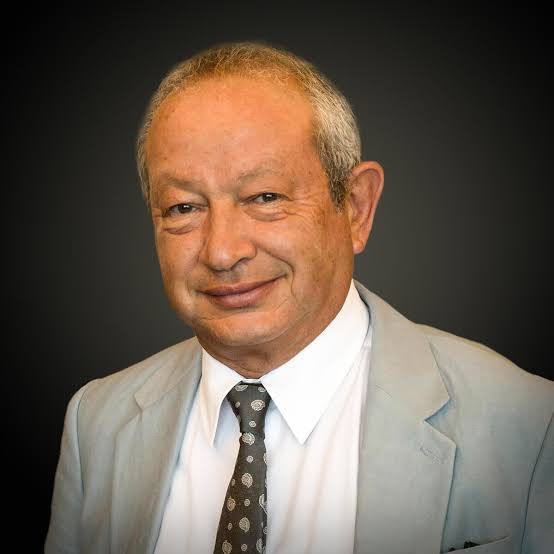 With a net worth of $3.1 billion, Naguib Sawiris is Egypt's richest man. He made his fortune by building Orascom Telecom into one of Middle East and North Africa's biggest mobile-phone operators. In 2009, he sold his stake in an Egyptian subsidiary to South African telecom company MTN Group for $5 billion.
10) Patrice Motsepe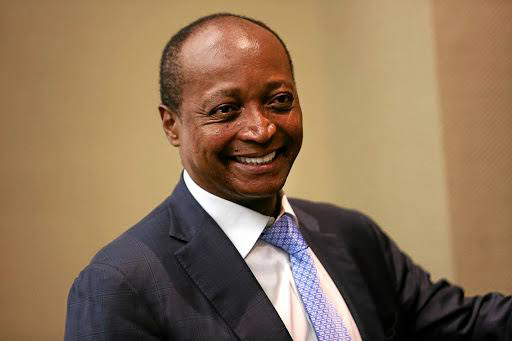 In 2012, Patrice Motsepe became South Africa's first black billionaire after selling a large stake of his mining company to an Australian firm. Motsepe is now worth $2.8 billion. The 10th richest man in Africa, he got his start working for Barclays bank before venturing out on his own and starting African Rainbow Minerals (ARM) and then acquiring several platinum mines across South Africa and Lesotho.
11) Koos Bekker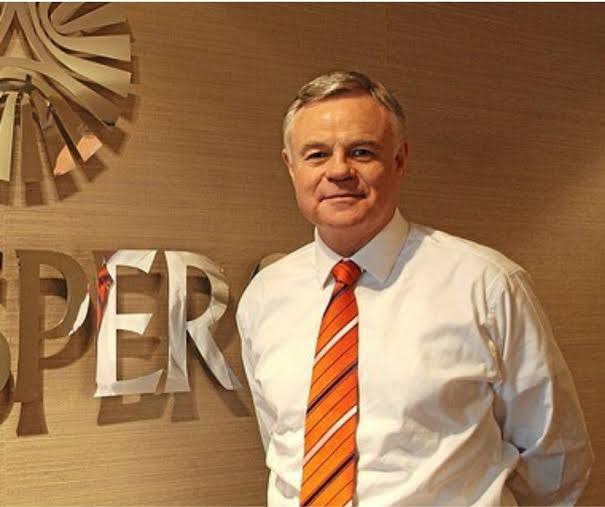 Bekker is one of South Africa's wealthiest people, and he made his money through investments in South African media companies. He founded Naspers, which operates e-commerce platforms like Flipkart and PayU, among others. In 2013, Bekker stepped down as chairman of Naspers—he still owns a 5 percent stake. He has a net worth of $2.8 billion.
12) Mohamed Mansour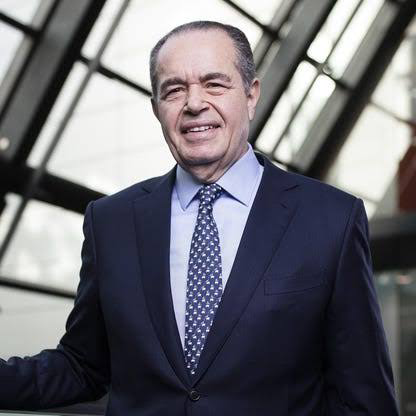 Mansour made his money through a family company and is currently worth $2.5 billion. His investments span many industries, including telecommunications, media, real estate, agriculture and banking. Mansour also has significant political influence – he serves as an advisor to Egypt's President Abdel Fattah el-Sisi on economic matters.
13) Aziz Akhannouch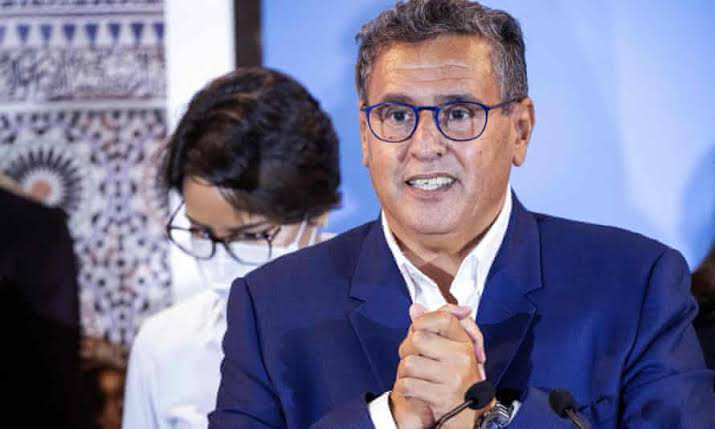 Aziz Akhannouch is Morocco's richest man, with a net worth of 2 billion as of 2022, according to Forbes' Billionaires List. His wealth comes from his stake in National Oil (ONCF) and other Moroccan companies, including ONA Group, which he co-founded with his brother Brahim. As well as being one of Morocco's wealthiest businessmen, Aziz Akhannouch is also involved in politics.
14) Michiel Le Roux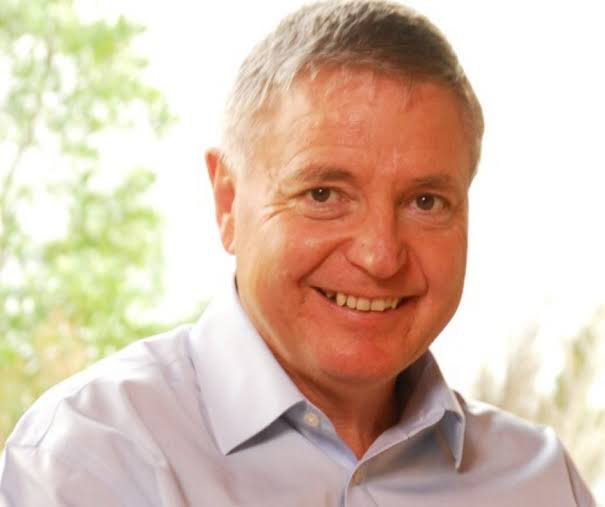 Le Roux is a South African businessman who owns a 90% stake in MTN Group, which is considered one of South Africa's largest companies. He has an estimated net worth of $1.8 billion and thus is currently ranked by Forbes as being among South Africa's wealthiest individuals.
15) Mo Dewji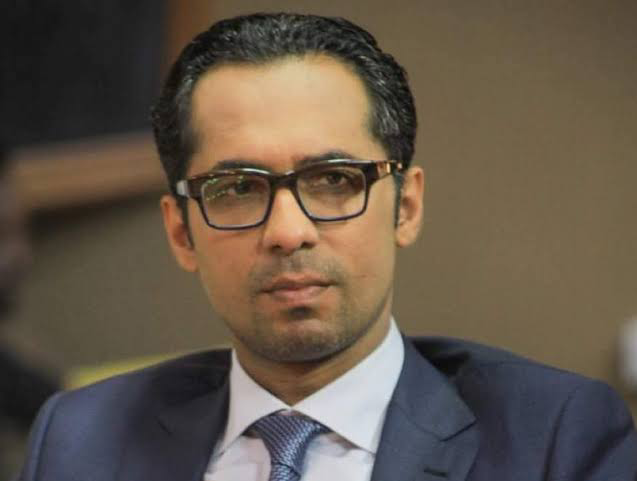 With a net worth of $1.6 billion, Dewji is one of Africa's richest men. He owns a major stake in MeTL Group, which has interests ranging from textile manufacturing to mobile telecommunications and freight distribution. The Tanzanian businessman has been listed among Forbes' billionaire list for three consecutive years now. In fact, he is currently ranked as one of Africa's youngest billionaires by Forbes.
16) Youssef Mansour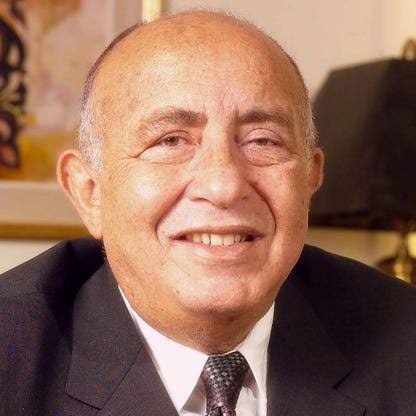 Founder and CEO of Mansour Group, Egypt. Net worth: $1.5 billion. Youssef Mansour is a self-made billionaire who founded Egyptian company Mansour Group, which manufactures tobacco products and accessories. He's number 145 on Forbes' list of billionaires with a net worth of $1.3 billion as of September 2018.
17) Yasseen Mansour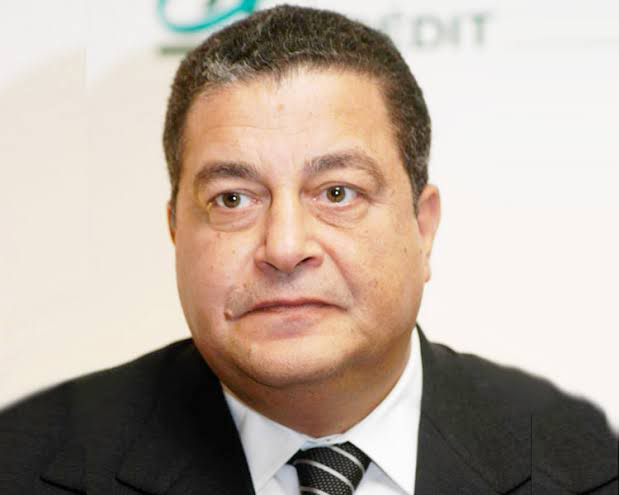 Mansour is a 64-year-old Egyptian who made his fortune by investing in real estate. The Mansour Group, one of Egypt's leading conglomerate and Mansour's main source of wealth, is considered to be a $1.1 billion operation. His net worth is estimated at $4.6 billion, making him one of Egypt's richest people today.
18) Folorunsho Alakija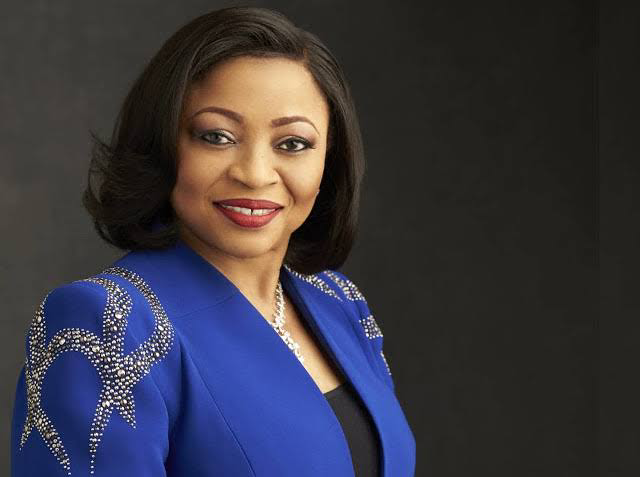 With a networth of $1 billion, Alakija, who made her money from oil exploration, is Nigeria's richest woman and one of its wealthiest people. Alakija has had a long career; she's worked for Shell since 1974, leading it to make one of Nigeria's largest hydrocarbon discoveries. She was also chairwoman of Famfa Oil Ltd., which explores for oil in Nigeria.
Conclusion

While not all of us will make a billion dollars anytime soon, there's value in exploring and learning from these stories. It doesn't matter how much money you have; if you want to build a career and achieve financial freedom, it helps to know how others have done it before. From zero to billions of dollars, what makes these people so successful? In each case, it was a unique combination of hard work, risk-taking ability and timing—but also knowing when to say no.