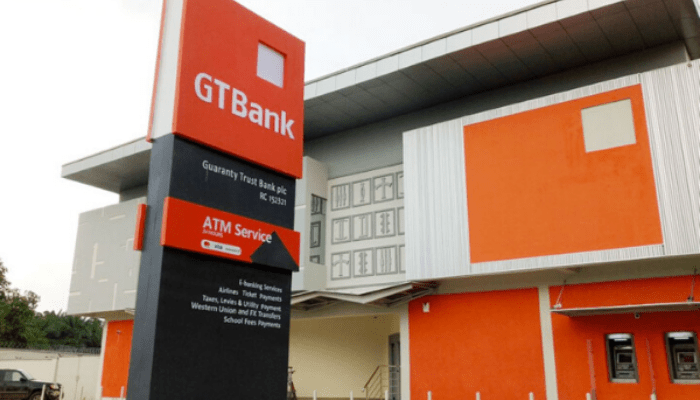 GTBank transfer code – The GTBANK here in Nigeria is among the giant banks in the country. In addition to this GTBank stands as one of the most innovative banks with products ranging from Internet banking services, the first MasterCard installation,  GTconnect,  Facebook social banking and so much more.
In addition to all of these services we have also witnessed the creation of GT Mobile Money Service also called the "Bank 737″.
Today you can make transfers from GTBank account to any bank account across Nigeria not withstanding the respective bank location or other factors.
This banking can also be done within your comfort zone and you only require a mobile phone to get across. No need for internet access no need to lead your comfort zone and yes it is available 24 hours,  7 days a week.
How to transfer funds via the GTBANK account to any other GTBank account number.
To transfer money with ease from the GTBank account simply dial the short USSD code:            *737*1*accountnumber#
You will be required to input the last four digits of your GTB MasterCard to authenticate this transaction.
How to transfer money from GTBank account to other banks.
GTBank Mobile Money transfer code. If you wish to transfer funds from your GTBank account to other bank accounts you can do so by dialing *737*2*amount* account number of recipient# :
 Next.
Select the recipient account number.
 Enter the last fourth digits of your GTBank MasterCard to authenticate the transaction.
Once completed you will receive an alert notification confirming your transaction.
How to transfer money with the UBA mobile money transfer code.
Other functions of the GTB Mobile Money Service.
How to recharge your phone and those of your loved ones with the GTB Mobile money service
You can easily recharge your phone by dialing*737* AMount#, For Example, *737*100#
To recharge the phone of your loved ones, you can do so by dialing *737*amount*phone number#,
For example: *737*100*o81438XXXX#
How to update your BVN

To simply update your BVN,  It's also an advantage given to you by the GTB mobile money service, all you need do is simply dial *737*BVN Number#
How to check your GTBank Account Balance on Phone
To check your GTBank Account Balance, Simply Dial *737#  and follow the on-screen instruction to check your GTBank Account Balance. You will instanlty be able to view your account number. There is so much more you can have done with this code, why not get started.
Do let us know your thoughts and experiences via the use of this code, we look forward to hearing from you
| Feature | USSD Code |
| --- | --- |
| Loan Balance | *737*6*2# |
| Card Status | *737*6*3# |
| Chequebook Status | *737*6*4# |
| Generate OTP | *737*7# |
| Fast Track Deposit | *737*48# |
| Fast Track Withdrawal | *737*49# |
| 737 Edu | *737*31*amount*MerchantCode# |
| 737 Give | *737*32*amount*MerchantCode# |
| Bills Payment Menu | *737*50# |
| Enable/Disable Account Balance on GeNS | *737*51*1# |
| Card Hotlist | *737*51*10# |
| Cable TV | *737*SmartCardNo# |
| Spend To Save | *737*51*24# |
| Mini Statement | *737*51*30# |
| 3rd Party Statement | *737*51*33# |
| QuickCredit Request | *737*51*51# |
| QuickCredit Liquidation | *737*51*55# |
| Reference Confirmation | *737*51*54# |
| Account Blacklist | *737*51*74# |
| School Fees Advance | *737*52*30# |
| PayDay Loan | *737*52*40# |