Is Alcohol Illegal In Qatar? All You Need To Know About Qatar Lifestyle Ahead Of The World Cup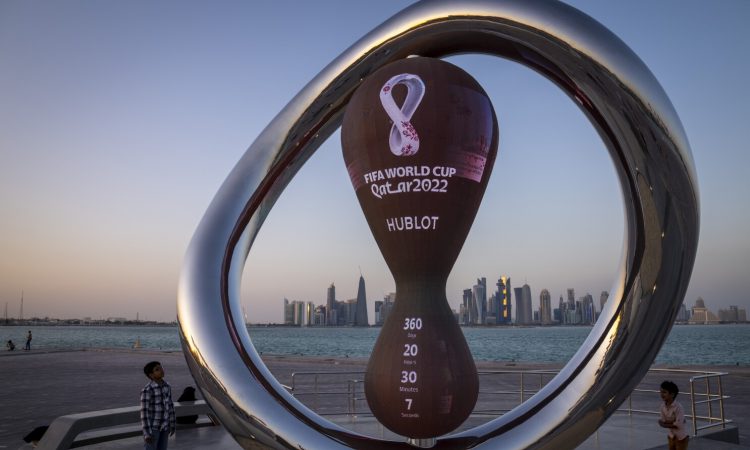 Millions of football fans from all over the world will descend on Qatar in the coming months to support their favorite teams in the 2022 FIFA World Cup.
Qatar is a fascinating and welcoming country, and the World Cup will provide a welcome glimpse into the world's largest country. They do things differently there, though, and every fan should come prepared with some legal and cultural knowledge. This guide will teach you everything you need to know about Qatar's lifestyle and culture in order to avoid getting into any trouble during your visit.
Qatar's Language and Religion
In Qatar, Islam is the most widely practiced religion. Muslim people make about two-thirds of the population, followed by Hindus (15%) and Christians (15%). (also 14 percent ). Although Arabic is the official language, English is extensively used in commerce.
Many languages can be heard on Doha's streets and in its malls, as Qatar is home to more than 100 nationalities.
Qatar is increasingly developing, yet society is still traditional. Visitors to Qatar for the World Cup should, in general, observe local customs and follow social norms such as dressing conservatively. They must, above all, honor the Islamic faith. It's crucial to understand that public criticism of Qatari politics, as well as criticism of the royal family, is forbidden.
Is It Illegal To Drink Alcohol In Qatar?
In comparison to its Arab neighbors, Qatar has a little more relaxed alcohol policy. Drinking Alcohol is legal, and non-Muslims who are 18 and above with a license can buy alcohol. Several licensed hotels, restaurants, and bars sell alcoholic drinks. Once you arrive in Qatar, you can apply for an alcohol permit, which allows you to purchase alcohol.
A limited amount of alcohol is available to buy at the Qatar Distribution Hub. It is the only place where you can buy alcohol, and the amount you can buy each day is limited.
Drunk driving, public drinking, and other alcohol-related violations are punishable by arrest, hefty penalties, jail, or even deportation from the country.
Are You Prohibited From Bringing Your Gadgets?
Bringing a laptop computer into Qatar for personal use is not subject to any restrictions. Border officers in Qatar, on the other hand, have the authority to demand that any electronic equipment (including installed software) be inspected before leaving the country.
Are You Prohibited From Bringing Your Drugs?
You must present a doctor's letter confirming the need for each medication to authorities when you arrive in Qatar if your medications contain barbiturates, codeine, sibutramine, anabolic steroids, androgens and other sex hormones, analgesic (tramadol), or other restricted substances. It's also necessary to get a notarized Arabic translation.
How to Avoid Trouble During the FIFA World Cup
The best way to avoid trouble in Qatar during the FIFA World Cup is to treat the country and its people with respect. If you get drunk in public or wave the homosexual rainbow flag, you could get in trouble. Also, do not show too much affection to your partner in public, such as kissing or smooching, as this is against the law. Do not litter the streets, take photos of locals without their permission, or use curse words on locals because you may be arrested.
Making New Friends
Never agree to meet up with someone you met on the street at a bar or club. Criminals can drug you at bars, assault you, or rob you in any country.
Because of the strong anti-homosexual stance in Qatar, you should be warned that if you and your partner demonstrate public affection, you may be harassed.
Keeping Yourself Safe
Petty crime, pickpocketing, and mugging (sometimes by gangs of minors) are all too common, especially in crowded areas.
If your original passport is lost during the World Cup, you will be unable to use your match ticket and Fan-ID as your passport.
Photographing any military base or strategic site (including airports) is prohibited. If you are caught, you will most likely be detained for questioning or arrested.
To prevent theft, keep your passport in a safe place on your person, not in jacket pockets, handbags, or backpacks.
If you're parked at a traffic signal, keep your vehicle doors closed and your luggage out of sight to avoid opportunistic bag stealing. Always wash your hands regularly and use your face masks and hand sanitizer in public places.
Food and Other Items You Cannot Bring Into Qatar
Every country in the world has a list of items that visitors are not permitted to bring into their country. There is no difference in Qatar; there are goods that are permitted elsewhere but are prohibited in Qatar. If you're planning on visiting Qatar for the World Cup, here's a list of things you shouldn't bring with you.
Pork and other related products
Bringing pig or pork-based goods into Qatar is severely prohibited. The merchandise will be seized without question, and you will most likely be given a warning.
Seeds and spices that are edible
Poppy seeds, black poppy plants, poppy straw, mace, hemp seeds, and coca leaf, all of which are used in baking, are also prohibited.
Narcotic drugs of any kind or any quantity
When it comes to dealing with persons who engage in the purchasing, selling, transportation, production, or consumption of narcotic drugs of any sort or amount, Qatar has a zero-tolerance stance.
Repeat offenders face fines of up to QR500, 000 and even death under Law No. 9 on Control and Regulation of Narcotic Drugs and Dangerous Psychotropic Substances (NCDPS).
Pornographic materials
According to Article 294 of Qatar's Penal Code, "whoever instigates debauchery, dissipation, or adultery in public through words, gestures, or any other means shall be liable to a prison term of not less than six months and not more than three years."
Fireworks, weapons, and ammunition
This is a no-brainer, and things like these are illegal all over the world, including Qatar.
Conclusion What better way to make the most of your trip to Qatar for the 2022 FIFA World Cup than to learn about their culture and lifestyle? Whether you're wondering if alcohol is illegal or if gadgets are prohibited, this article explains lifestyle guides and everything you need to know to have a safe and trouble-free time in Qatar.