"School no be scam" – Peruzzi says as he reveals that he practiced medicine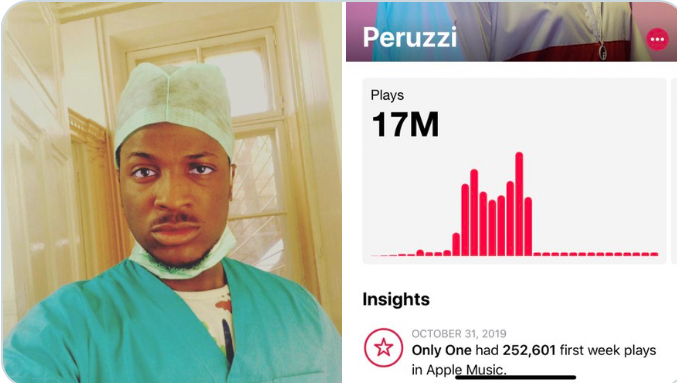 The phrase is often used amongst by youths to simply describe that school isn't giving enough of what is needed to thrive out there or to be an outlier in the society'.
But Peruzzi like every other celebrity, has condemned the phrase stating that school is not a 'scam'. He revealed this in his conversation with a Nigerian that dubbed school as scam after the singer shared a collage of how he began the decade as a medical practitioner and ended as a singer, recording massive views and streams on his songs.
See their conversation below;