Best Universities to Study Marine Engineering in Nigeria 2023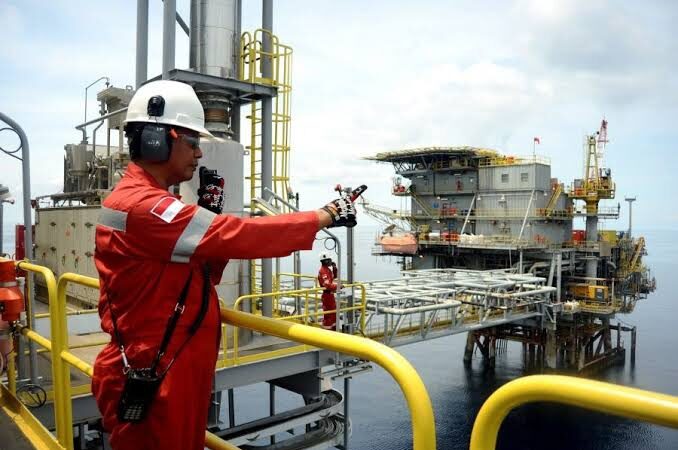 Marine engineering is a specialized field that combines engineering principles with naval architecture to design, build, and maintain various marine structures and equipment. As Nigeria continues to expand its maritime industry, the demand for skilled marine engineers is on the rise. If you're considering pursuing a career in this field, it's crucial to choose the right university that offers quality education and practical training. In this article, we will explore the best universities to study marine engineering in Nigeria in 2023, providing insights into their programs, facilities, faculty, and career prospects.
Factors to Consider in Choosing a University
Before delving into the specific universities, it's essential to understand the factors that make a university an ideal choice for studying marine engineering. These factors include:
Accreditation: Ensure that the university and its marine engineering program are accredited by the appropriate regulatory bodies, such as the Nigerian Universities Commission (NUC) and the Council for the Regulation of Engineering in Nigeria (COREN).
Faculty Expertise: Look for universities with experienced and qualified faculty members who have industry knowledge and expertise in marine engineering.
Facilities and Infrastructure: Consider universities that provide state-of-the-art facilities, laboratories, and workshops equipped with the latest technology and equipment relevant to marine engineering.
Industry Collaboration: Universities that have partnerships with maritime companies, research institutions, and government agencies can provide students with practical training, internships, and networking opportunities.
Alumni Success: Research the success stories of alumni from the university's marine engineering program, including their career progression and achievements in the maritime industry.
Top Universities for Marine Engineering in Nigeria 2023
Based on the aforementioned factors and their track record, here are some of the best universities in Nigeria to study marine engineering in 2023:
1. Federal University of Petroleum Resources, Effurun (FUPRE)
FUPRE, located in Delta State, offers a robust marine engineering program that combines theoretical knowledge with practical training.
The university boasts modern facilities, including a well-equipped marine engineering laboratory and workshops.
FUPRE's faculty comprises experienced professors and industry professionals who impart practical insights and industry trends to students.
The university's strong collaboration with the oil and gas industry provides students with opportunities for internships and practical training.
2. Rivers State University (RSU)
RSU, situated in Port Harcourt, offers a comprehensive marine engineering program that covers various aspects of the field, including naval architecture and ship construction.
The university has excellent laboratory facilities, including a marine engineering workshop and a ship design laboratory.
RSU's faculty consists of experienced marine engineers and naval architects who provide hands-on training and mentorship to students.
The university collaborates with maritime companies and government agencies to facilitate internships, research projects, and industry exposure for students.
3. University of Lagos (UNILAG)
UNILAG, located in Lagos, offers a reputable marine engineering program known for its quality education and industry relevance.
The university's marine engineering laboratory is well-equipped with modern facilities, allowing students to gain practical experience in ship design and construction.
UNILAG's faculty includes experienced marine engineers and researchers who are actively involved in industry-related projects and research.
The university's location in Lagos, a major hub for maritime activities, provides students with exposure to industry events, conferences, and internship opportunities.
4. Nigerian Maritime University, Okerenkoko (NMU)
NMU, located in Delta State, is a specialized university dedicated to maritime education and research.
The university's marine engineering program offers a comprehensive curriculum that encompasses ship design, propulsion systems, and marine structure maintenance.
NMU's state-of-the-art facilities include well-equipped workshops, laboratories, and a ship simulator for practical training.
The university's close ties with the maritime industry ensure that students gain real-world exposure through internships and industry collaborations.
Career Prospects for Marine Engineering Graduates
Graduating from one of the top universities for marine engineering in Nigeria opens up a world of career opportunities. As Nigeria expands its maritime industry, there is a growing demand for skilled marine engineers in various sectors, including shipbuilding and repair, offshore oil and gas, marine transportation, and maritime research.
Marine engineering graduates can work as marine engineers, naval architects, offshore engineers, ship surveyors, and consultants. With the right skills and experience, they can also explore international career opportunities in the global maritime industry.
Conclusion
Choosing the right university to study marine engineering in Nigeria is a crucial step towards a successful career in the maritime industry. The universities mentioned in this article, including FUPRE, RSU, UNILAG, and NMU, offer comprehensive programs, experienced faculty, modern facilities, and industry collaborations that provide students with a solid foundation in marine engineering. By carefully considering the factors mentioned and conducting thorough research, aspiring marine engineers can make an informed decision and embark on a journey towards a rewarding and fulfilling career in the dynamic field of marine engineering.