See list of the 36 states in Nigeria and what they are identified for. Do you agree?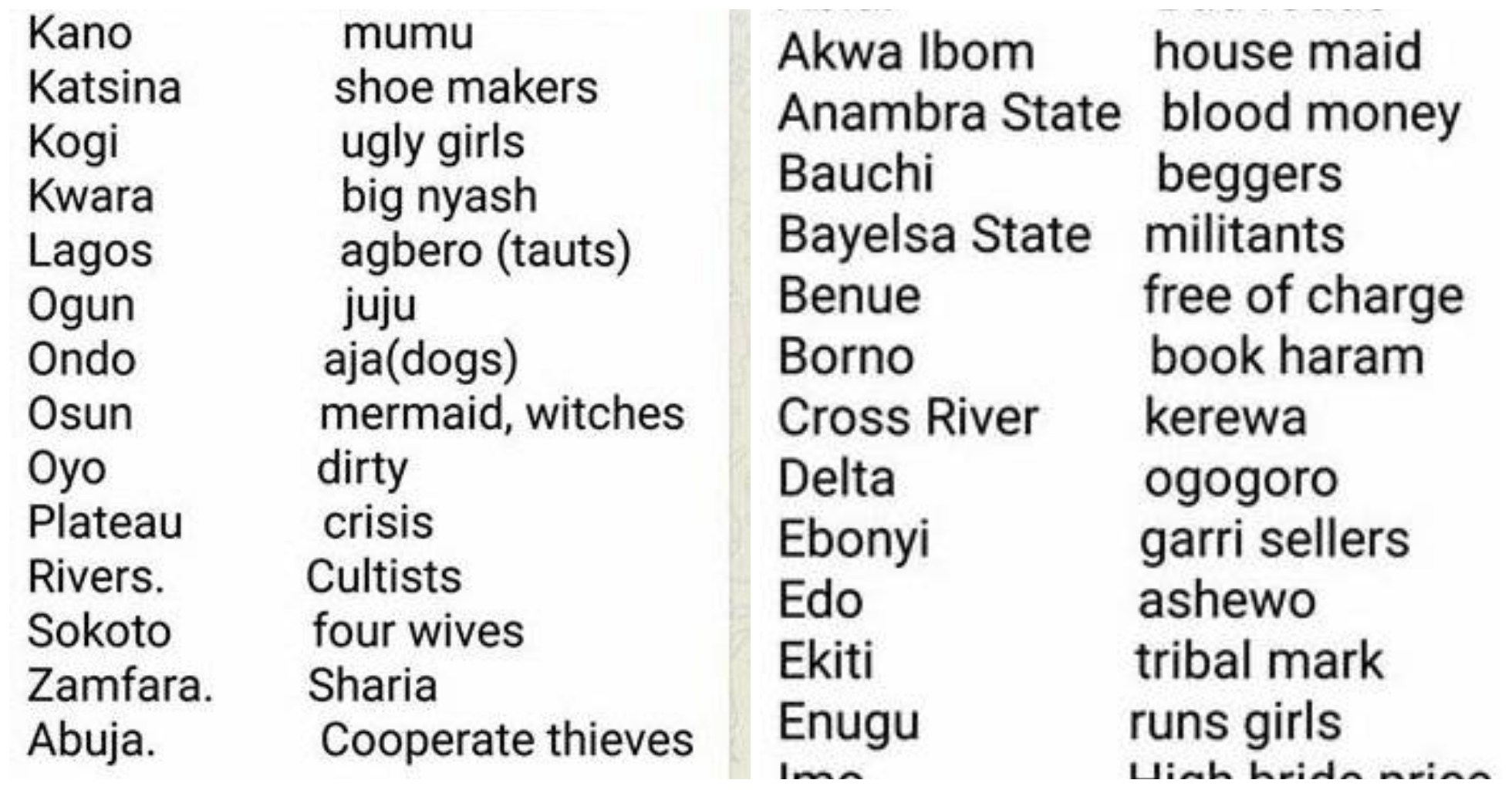 Below is a list of the 36 states in Nigeria and what is common to each of them. Truth is, every state in Nigeria has a significant attribute that defines it.
For instance, Lagos people are known for the Agbero lifestyle with the way those yellow buses (Danfo) drivers and conductors act and behave everyday. And there is no how you'll visit Lagos that you won't experience them unless you come with your own car.
Ogun people are known for their strong terrestrial powers. If you drag issues with Ogun people, make sure you don't go traditionally. If you do, you're in hot soup. Ekiti people are also obsessed with tribal Mark too and so on and so forth.
See the list below: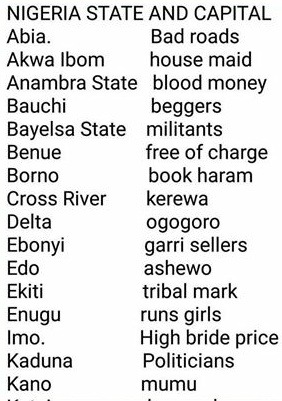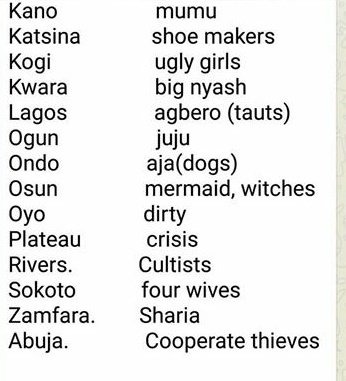 Do you agree?