Top 5 Disgusting Foods You Will Only See In China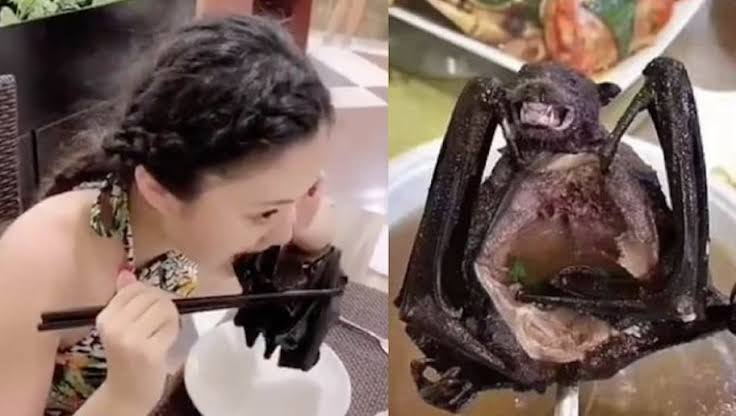 Every corner of the world has its own unique traditions and customs, including the Chinese. But the Chinese  eat everything with four legs, except tables and chairs, and everything that flies, except airplanes.Below are just a few foods that are utterly disgusting but the Chinese eat them with delight as well as lick their fingers.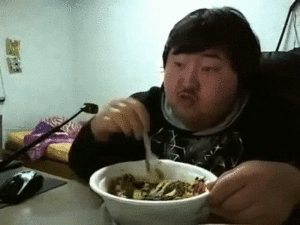 Top 5 Disgusting Foods In China
1.Sheep Penis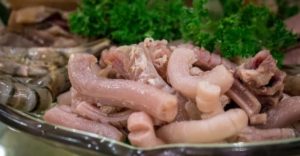 Sheep penis is one of the most disgusting foods in China. Sheep penis and other animal testicles are eating in China to boost libido. Instead of taking pills to boost their libido, Chinese men and women opt for a plate of sheep penis!
Read Also: 5 Types Of Food Nigerian Women Need To Respect More 
---
2. Bird Spit Soup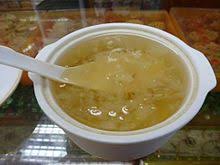 This bizarre soup is made from a swiftlet's nest. A swiftlet is a tiny bird usually found in Southeast Asia and lives in dark caves like a bat. Their nests are made from their own gummy saliva produced by the glands under their tongue.
The nest of saliva hardens as it is exposed to the air. The Chinese prepare this soup by soaking the nest in water for some hours before steaming it with spices. According to the Chinese, this soup prevents wrinkles and boosts the immune system.
---
3.Scorpions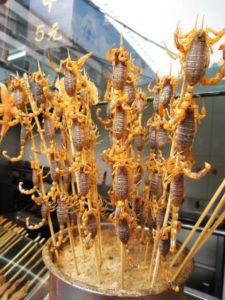 Just like how we enjoy suya in Nigeria, the Chinese find delight in eating small scorpions. These small scorpions are fried and served on a skewer stick.
---
4. Fried Seahorses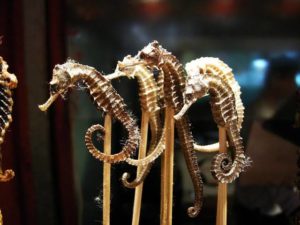 A seahorse is a small marine fish found in the sea. Fried seahorses are very salty and are mostly found in soups or eating as snacks.
---
5. Bat Soup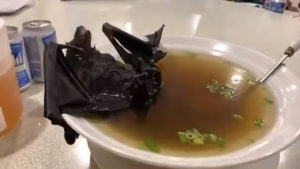 Last on our list of disgusting foods in China is the Bat Soup.  According to a school of thought, bat-eating is the cause of the present coronavirus.
Read Also: Coronavirus Outbreak Conspiracy: This is the untold story about Coronavirus
Bat soup contains an entire bat placed in a soup bowl after boiling with spices. The bat is dissected with a knife and fork and then served to be eaten.
According to the Chinese, the soup is delicious but we are forced to conclude that it is very disgusting to see a whole bat floating in front of us.
---
Can you eat any of these foods? Yes? No? Let us know in the comment section. If you enjoyed reading this article, you  will also enjoy reading: Top 5 Strange Meals You Won't Believe People Enjoy Eating in Nigeria
Tags :
Bizzare
China
Food