See TB Joshua's 3 Beautiful Children – Achievements & Bio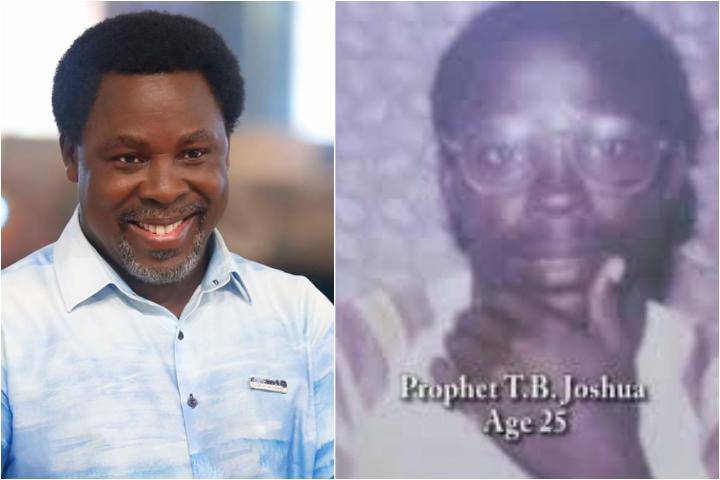 Prophet Temitope Balogun Joshua aka TB Joshua is one of the most influential and richest  pastors in Nigeria and Africa.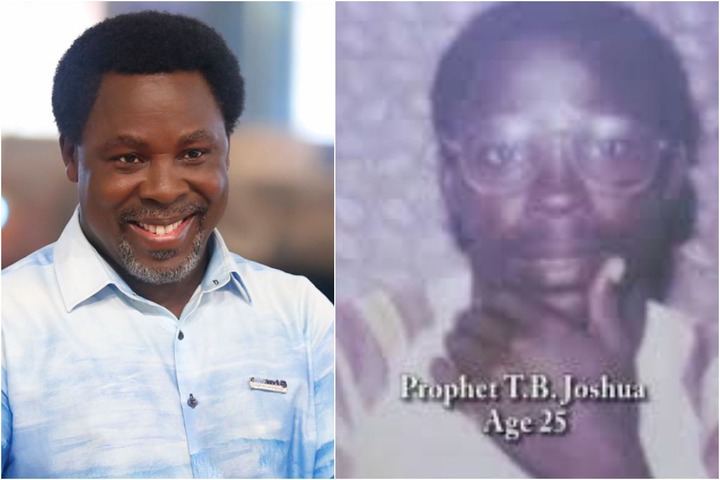 Born 12 June, 1963, he is 56 years old now.
He is the leader and founder of The Synagogue, Church of All Nations (SCOAN), he controls Emmanuel TV station which is the largest Christian TV station in Nigeria. He has more than 2.5million fans on Facebook, and his Youtube channel videos have more than 300 million views.
See pictures of TB Joshua's parents and the very poor house where he grew up: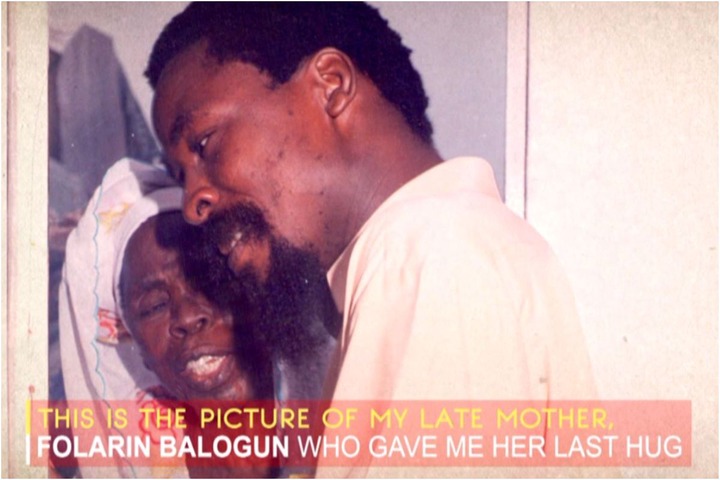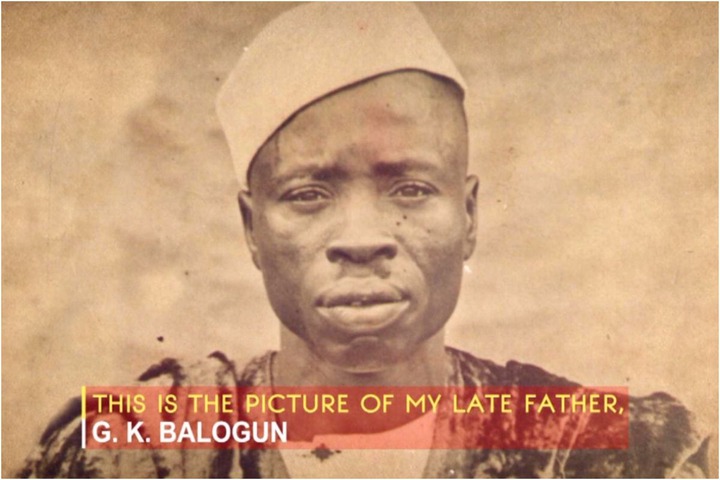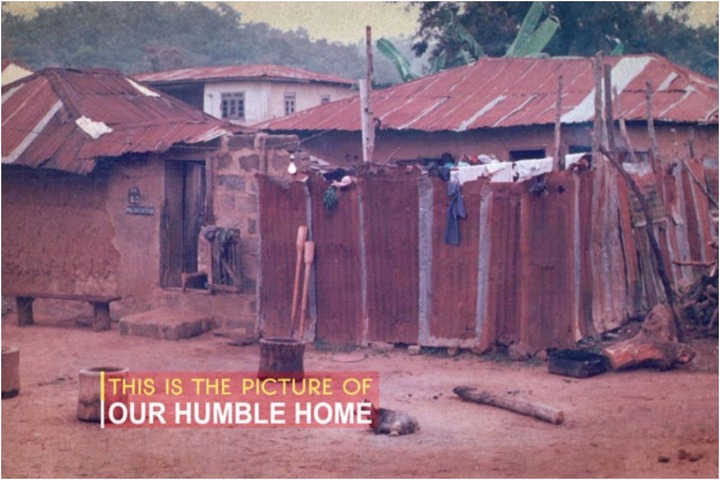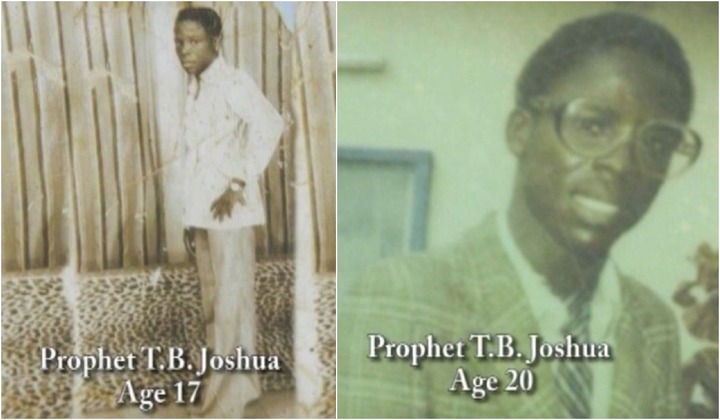 Even a preacher has a family. Scroll down to see these beautiful photos of TB Joshua's wife and children.
EVELYN JOSHUA:
Evangelist Evelyn Joshua is the adorable wife of T.B Joshua. She has been married to TB Joshua for over 25 years.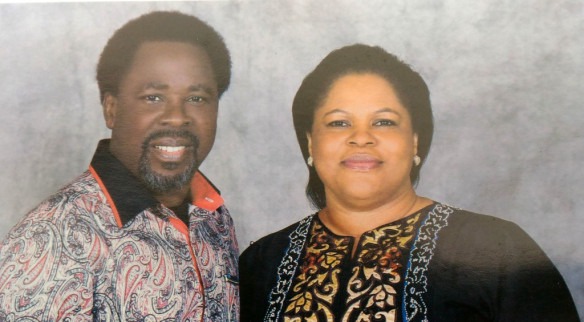 Evelyn was born on the 17th of December, 1968. She is a native of Delta State where she hails from Okala Okpuno in Oshimili North Local Government. Her husband is from Ondo state.
Evelyn was born a twin but her twin brother is late.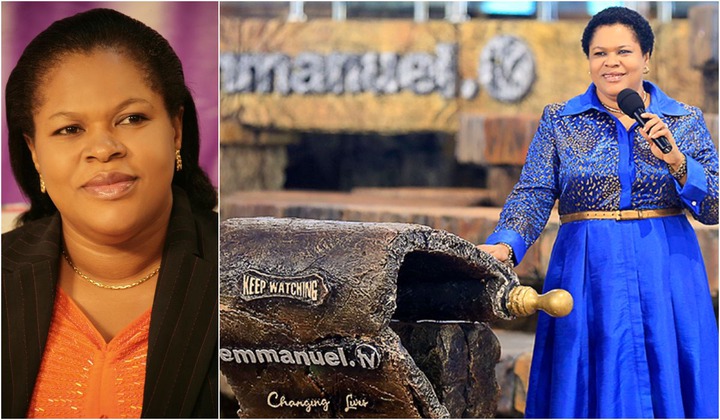 She was born to the families of Mr and Mrs Nicholas Akabude. Evelyn attended St Emecheta Primay School in Ezi Town in Delta State but she would later come to Lagos in 1977 where she completed her primary education at Orile Primary School in Oshodi. She also had a secondary education in the same vicinity.
At the time when she met her husband, she was working at the Nigerian Distilleries in Ota while attending the Assemblies of God Church.
HOW TB JOSHUA PROPOSED TO HIS WIFE:
According to Evelyn, TB Joshua proposed to her within forty five minutes of their first ever meeting. She was twenty two years old at that time.
Evelyn had visited her sister at Ikotun-Egbe and everyone was talking about this particular prophet.
She wanted to meet the prophet as well because at that time of her life, she was looking for a spiritual guide. She went to see him at home with her sister but she didn't meet him. Many months after, she went to see him again and this time she met him.
When TB Joshua met her, he looked at her for quite some time then he wrote the word Ejide (twin) on a piece of paper.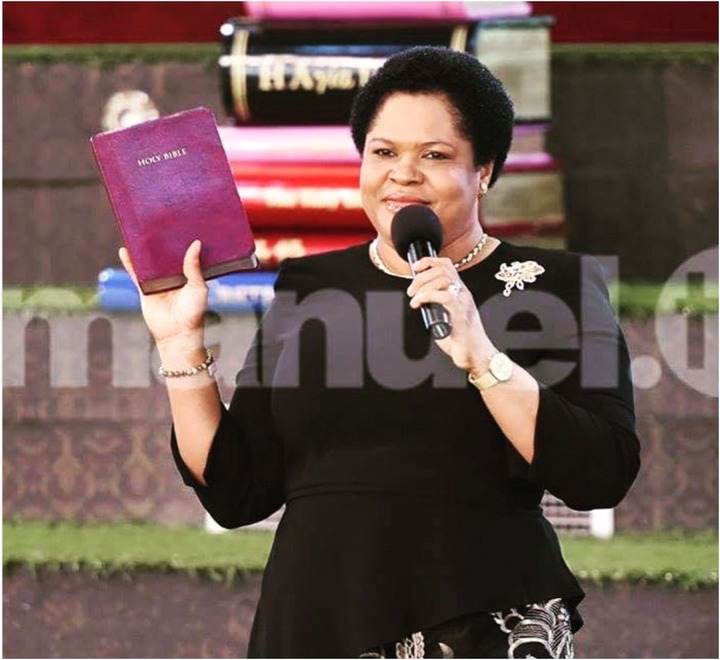 TB Joshua told Evelyn many things about herself, some of which she knew and some that she didn't.
After their conversation which lasted about forty five minutes, he proposed to her. This was really strange to Evelyn but according to her, when he made the proposal, her heart agreed with it.
She would later ask him how he could see a lady the first time and propose to her. It was at this point; that he told her about a vision he had some days ago.
Evelyn married T.B Joshua some months after that meeting and so far, it's been a happy experience being married to the prophet.
According to Evelyn, that fateful meeting with TB Joshua was a divine arrangement because on the morning of the meeting, she actually had an instruction to go and see him.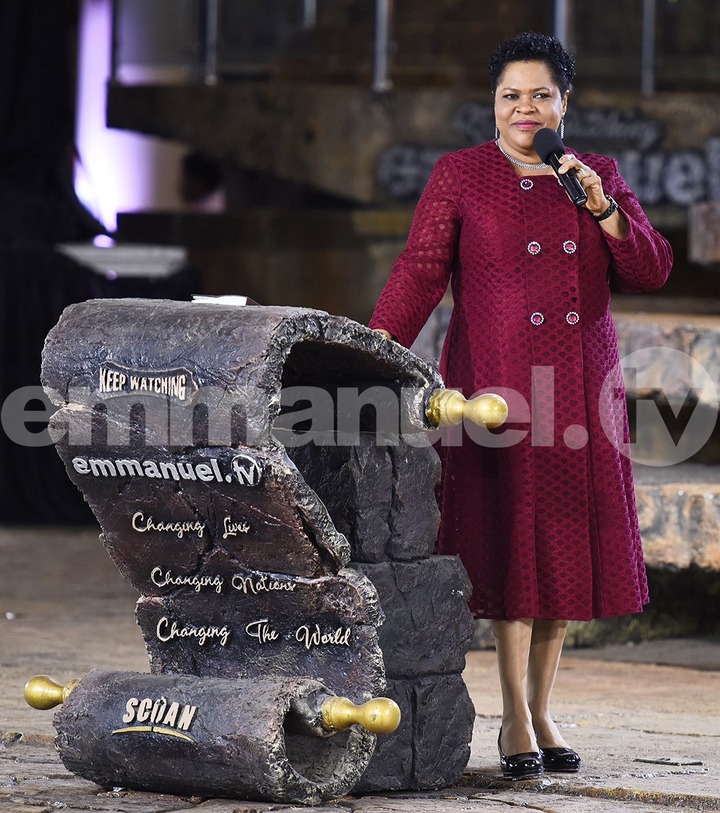 And looking back at it even though the proposal felt strange and she's grateful to God that their marriage has been blessed.
Let's meet their children.
SERAH JOSHUA:
Meet Prophet TB Joshua's first child – 25 year old Serah Oyindamola Joshua. She is a graduate of the London School of Economics under the Department of Law. She did her Masters in New York.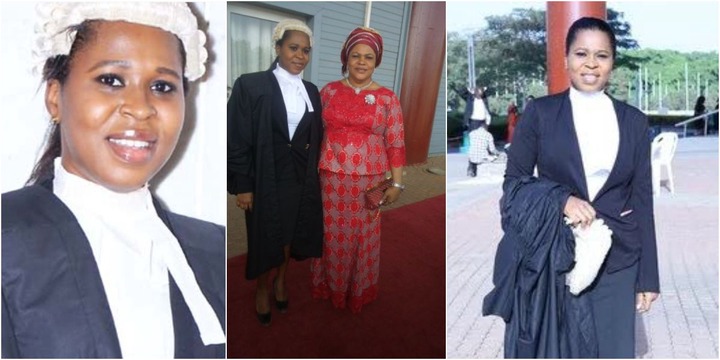 Sarah was called to the Nigerian Bar in 2015 and in January 2016, she was called to bar at New York Supreme Court.
In an interview, when asked how it felt being the first-born of Prophet T. B Joshua, she said:
"I am privileged and fortunate to be the daughter of such a humble and great man of God called T. B Joshua. He is someone I look up to.
I am so happy, so humble to be his daughter. He has been a good guide.
Therefore, I can't afford to disappoint him and God, because to whom much is given, much is expected. And I definitely love him.
My friends are sur­prised that I am his daughter. And yes, they always want me to intro­duce them to him.
When people know that I am his daughter, they are always sur­prised. And that spurs me on to work harder and achieve what I want.
I am my daddy's pet because I admire him a lot and the best is yet to come."
PROMISE JOSHUA:
Prophet TB Joshua's second daughter Promise is about 21 years old. She studied Politics and International Relations at London School of Economics in the United King­dom.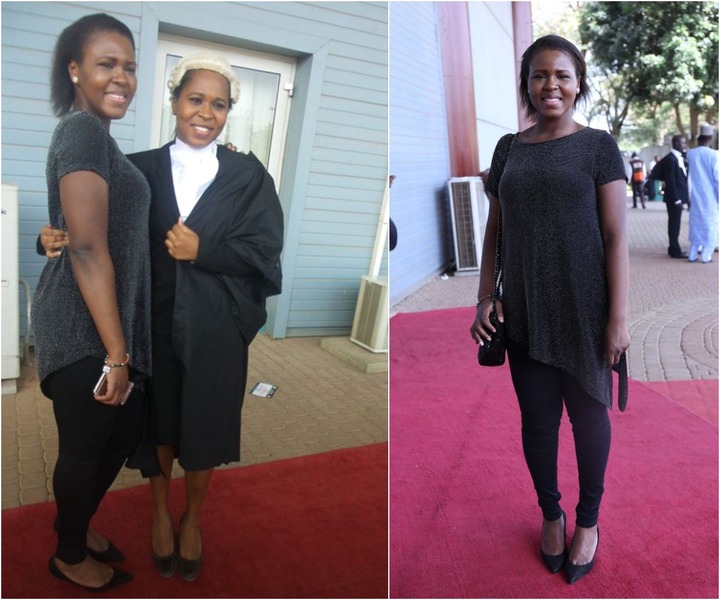 Promise revealed in an interview that she wears the same size of shoes as her dad and sometimes shares some of his footwear with him. Promise also looks like her dad.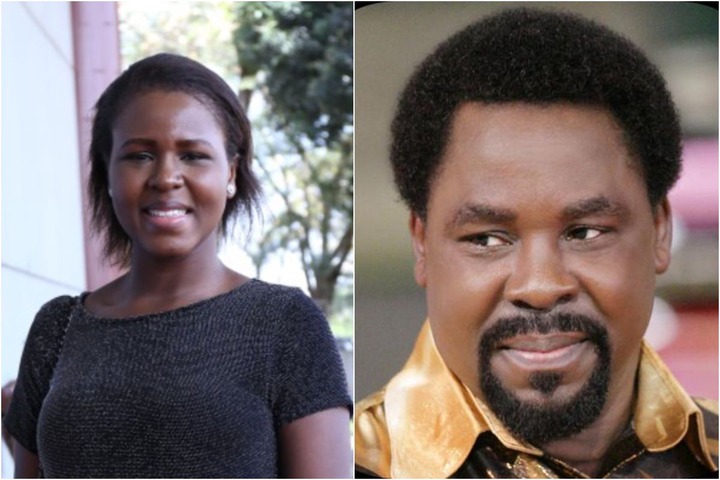 Read excerpts from one of her interviews below:
How has life has been as Prophet T. B Josh­ua's daughter?
That's a nice question. Life has been great. I feel it's a privilege to be Prophet T.B. Joshua's daughter . He is one in a million. I have never seen anyone like him. He is a world fig­ure who has done quite a lot. It's a great honour to be a child of Prophet T.B. Joshua.
Would you de­scribe your dad as a strict father, a discipli­narian?
He has a bit of everything. It's good to have some balance. I think he is quite tough, he teaches us what to do. He wants us to succeed by emulating the path of honour he has chosen. He is a disciplinarian for sure. By God's grace, we are following his path and seeing results.
Are you mummy or dad­dy's girl?
I think I am more of daddy's pet. I am closer to my dad.
How do you react to the negative comments about your dad?
I think that life is full of challeng­es, and one thing my dad has taught us, is that the road to success is not a red carpet. From him, we have learnt that whenever criticism and condemnation come our way, we should see them as stepping-stones to greater heights.
Moreover, he has taught us to see unpleasant situa­tions in life as a way of strengthen­ing our faith in God, because like he always says, crown and glory are not without their own pains.
Even Jesus, the saviour of the world was reviled, condemned and crucified by man­kind whom He had come to save. You should be scared when your life is too smooth, so says my father.
Whenever I hear negative comments about my dad, I encourage him to carry on, because I know most sincerely that he is on the right path. I really admire him as a man in his own world, who has accomplished a lot. He is definitely a role model.
Can you marry a pastor?
If God wants it, why not?
Have you ever benefitted from being a daughter of Prophet T. B Joshua?
First, the spiritual cover I enjoy is unquantifiable. I have recorded a lot of successes in many things I have done in life. I also think I have received a lot of favours being his daughter. He has impacted so many lives in the world, and so, many peo­ple out there want to help me once they know I am his daughter. Being his daughter has opened so many doors in my life.
How was growing up in the home of T.B Joshua?
It's an experience I will live to remember. It's unique in the sense that I grew up in the midst of many people.
Being a church of all nations, I have learnt a lot from people of different cultures and climes, and that has made me a very simple and open-minded person.
TB JOSHUA THIRD DAUGHTER:
There is no much information about the third child of TB Joshua online.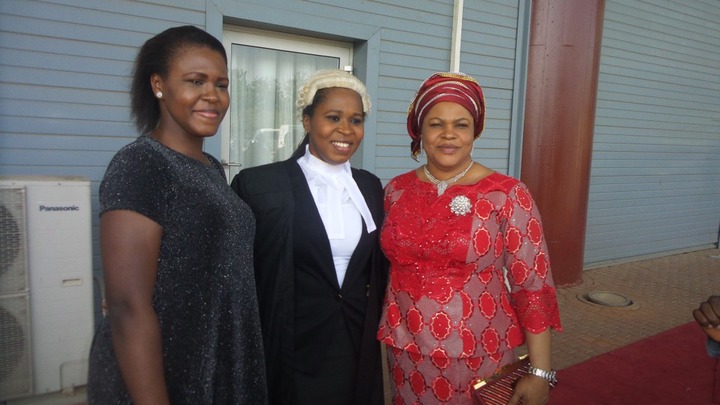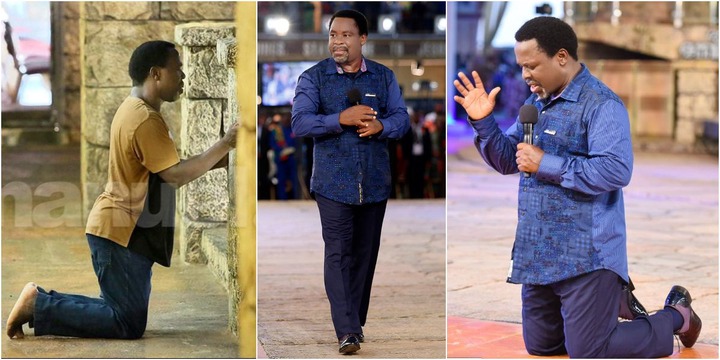 Don't forget to let us know what you think about TB Joshua's family in the comments.
Tags :
TB Joshua