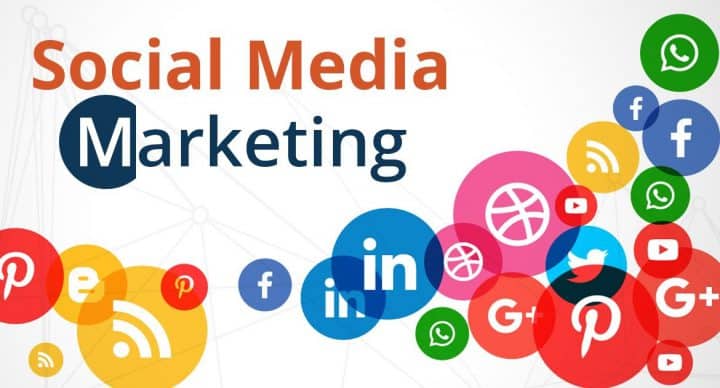 We are seeing a shift in how brands and companies are approaching their marketing strategies. Gone are the days of relying on traditional marketing campaigns. This new age of personalization and relatability, consumers want to see companies make more of an effort in building a relationship with their consumers instead of solely focusing on making a profit out of them. With the immense popularity of social media, you should look into Social Media Marketing as a great strategy into growing your business.
Social Media has made communication between individuals and brands very easy. It's available for use by virtually everyone which presents a huge opportunity for businesses to reach new audiences.
Below is a short yet comprehensive list of how social media marketing can help every brand and business.
1. Uncover trends in real-time
When it comes to business intelligence, social media can be a potential goldmine. How? Well, for one, the nature of transparency on social media is enough proof. We can see unfiltered conversations between brands and consumers in real-time. If you want to gain insight into what a brand is doing that's successful or a complete failure, it's going to be all over social media, laid out in the open for everyone to see.
The social activity and shared content of your target audiences can also be a good way to look into emerging industry trends. As an example, the popularity of hashtags on Instagram and Twitter can be a guiding light into what regular users and influencers are talking about at the moment, whether it's the latest trend in fashion or the latest drama happening among celebrities and taste-makers.
Tapping into those trends and conversations on social media concerning your brand can be also done through social listening. It is the act of monitoring the social channels of your brands for any feedback and direct mentions, discussions about specific keywords, competitors, topics, or the industry as a whole. It's a great way to gain insights and quickly act on those opportunities.
2. Detailed competitive analysis
The biggest benefit that social media offers to business owners and marketers is the ability to monitor and spy on the competition. Are they currently promoting anything? What is it? What ads are they running? How does their marketing strategy differ from yours?
It's easy to answer these questions. By conducting social competitive analysis, you can discover many opportunities when it comes to new advertising and content.
Many brands based their social media success based on their growth. They're getting 10% more comments on each post; their followers increased by 30%, etc. And while those numbers are, without a doubt, great for the business, that data can be put to better use if it's compared to similar brands in the industry you're in.
Monitoring your competitor's performance on social media can help you monitor engagement and growth with your competitors to ensure that your business isn't falling behind. It can also be a great way to discover which of your content pieces are getting the most engagement.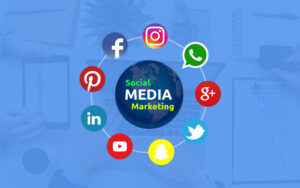 3. Better customer service
A lot of the consumers have already started flocking to social media to voice their concerns and ask questions. Unlike phone calls or lengthy emails, social media customer service is a lot quicker and straight to the point. Offering social customer service means brands can provide meaningful conversations with your audience and customers that are forward-facing.
In other words, customers, competitors, and prospects are able to see how you engage and interact with buyers which put positive interactions for others to view. This helps boost the reputation of the business.
Social media's ongoing advantage is that it is the perfect space to give immediate service while also letting customers know that you are ready to offer a helping hand, whether it is through listening to feedback or addressing concerns.
Speaking of feedback, social media is also the perfect place to gather feedback from customers. Being able to respond to questions and concerns illustrates your willingness to invest in a meaningful relationship with your customers.
4. Efficient at curating customer content
Photos and success stories from customers help in boosting engagement and conversion rates and social media is the perfect place to gather both.
If you're monitoring, say, your mentions and tags, it can help you to discover positive customer experience and interactions with your business which you can easily share with the rest of your followers. Both big and small companies and brands regularly curate photos from their customers as part of their marketing campaign.
This is another reason why it's very important to have your very own branded hashtag. By encouraging your audience to tag their content, it's easy for you to uncover posts that you can share and that your followers will love, and at the same time connecting with your customers.
There are a lot of brands now that focus their brand identity around positive customer experience and for good reason. Customer content on social media not only shows that your brand has a sense of genuineness and authenticity, but it also shows others that you have many satisfied customers.
5. Positioning power over competitors
The mere fact that your brand has a social media presence is enough to position power over your competition.
Think about it. Let's say your closest competitor has a thriving and active Instagram page with amazing customer photos, Instagram Stories, and beautiful pictures showing off their products. On the other hand, your Instagram account barely has any activity on it and only gathers cobwebs. Clearly, you won't get the upper hand in this scenario.
Regularly posting content on channels that are relevant to your business signals to consumers that you have an active online presence and very much open to new customers.
And let's not forget how you can literally position power over your competitor using social media in search engines the moment someone looks up your business or brand. Your Instagram account or the Facebook page could very well be the first thing that customers see about you and your brand rather than your website. This is another reason why it's so important to maintain an active online presence, especially on social media.
6. Better search engine presence and building backlinks
SEO's impact on social media is still contested to this day. But the fairly recent concept of linkless backlinks proves that there is a correlation between search performance and social media. Essentially, the linkless backlink is a term coined to refer to mentions of your brand or business without the use of a hyperlink to a webpage. This has become an effective way to improve ranking with search engines.
Backlinks were initially used to help rank webpages but search engines began using backlinks as a popularity contest – the more a site had it, the more popular the site became. Then came linkless backlinks.
It meant that mentions of the business through links and in social platforms became the new gauge when it comes to determining a brand's success.
In essence, click-throughs and shares through social media signal a positive search signal to Google. It also means that social media can represent a significant traffic source granted that you're keeping track of your traffic through Google Analytics.
You shouldn't ignore social media as a way to distribute content. A piece of content that becomes viral and scores hundreds of likes, comments, and shares can help drive serious traffic to your site. This becomes even more effective when the content you're sharing with your audience is high-quality and offers a lot of value to your audience.
7. Appeal to younger customers
Without a doubt, social media has been a significant disruptor when it comes to traditional advertising. If you think about social media, you would picture a younger, tech- and social-savvy generation comfortable with using technology and interacting online.
Although thinking of social media as just a hip and young advertising channel would be wrong – it is capable of reaching audiences and customers across all ages – it is quite understandable since a majority of social media users are below 40 years of age.
That being said, research has continued to back up that the younger generation, notably the Gen-Z group, are more resistant to traditional marketing tactics like hard sells and paid actors in commercials. The younger generation wants to see real and relatable marketing campaigns. The people that digital marketing agency uses in its ads should share the same beliefs or struggles as that of their audience.
Both Gen-Z and millennials alike want products and services that offer value to their lives and meet their needs. And both age demographics respond well to a storytelling approach. Whether it's using Facebook, Instagram, or Twitter to share content, make sure the content is relevant and easy to understand.
The Benefits of Social Media Marketing
It is predicted that the future of marketing is going to be a tech-driven one. Businesses should start to think about how they approach their marketing strategies and focus on key aspects, and one of them should be a greater emphasis on social marketing. Almost every business, young and old, is already making strides at boosting their online presence and one way to do that is through using social media channels.