What you need to know about Jumia Mobile Week Best Offers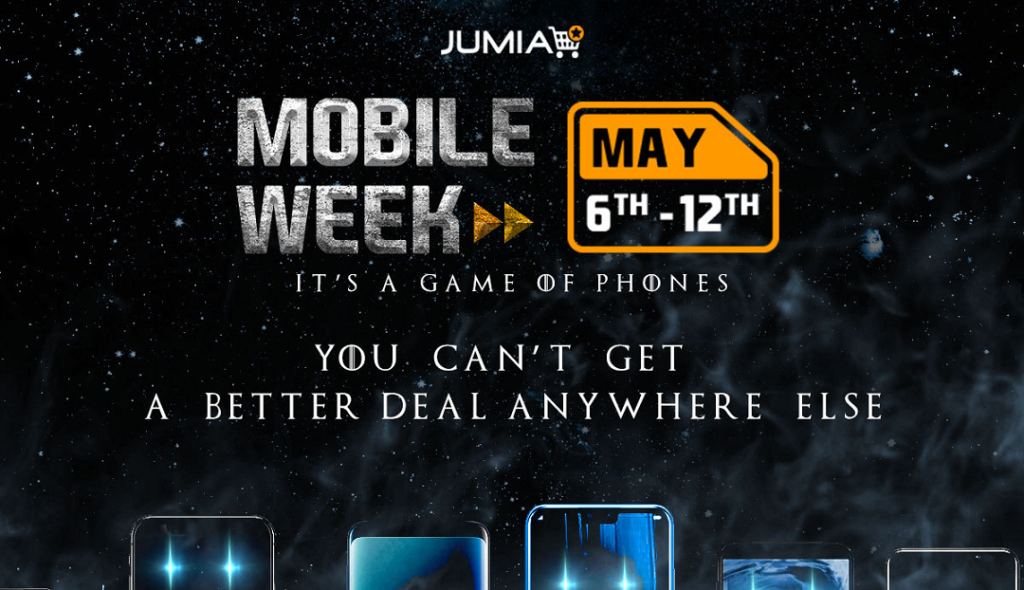 Jumia Mobile Week Best Offers – For the past 5 years, Jumia has been organizing an online festival of some sort, and they usually tag it, "the biggest mobile phone sale of the year".
The annual event Jumia Mobile Week has already begun on Monday the 6th of May 2019 and will run through till to 12th May, 2019.
PR hype and several BUZZ aside, sellers on the Jumia platform during this week-long campaign slash prices across the mobile phone and tablet categories at their stores, sometimes this price reduction is up to a whopping 50% off its original price.
For example, if a smartphone sells for N60, 000, during the mobile week-long campaign you'd get the same phone for N30, 000.
The Jumia mobile week is not a challenge in participating, so long as you stay and live in Nigeria and can probably access the internet, either from a mobile device; a computer, from an internet-enabled TV, or from a gaming console, just connect and enjoy all the discounts.
Read also How To Customize Camon 11 Pro Finger Print scanner To Quick Launch Different Apps
Deals to expect…
There would be ample deals to select from, and the tagline for this year's event is 'Game of Phones'. You can find some teasers on the Jumia website too.
Flash Sales…
There would be flash sales on select devices at select times throughout the day, starting at 12 am every day; this has already begun since Monday.
Flash sales offer anywhere from 25% – 50% discount on any device. Isn't that awesome?
Let's look at an example; the new Xiaomi Redmi Note 7 sells from N58, 000 – N67, 000 but in a flash sale would go for only N48, 000.
Extra Tips for the Jumia Mobile week
Ensure you are signed in always on the Jumia app, and make sure to always have your delivery address details filled out before a flash starts if you want to participate among the lucky few of who will secure a potential flash sale.
Carefully be on the lookout for the "Mobile Week Deal" badge to know products that are reasonably discounted for during the campaign.