Survival Fund Requirements and everything you need to know about how to register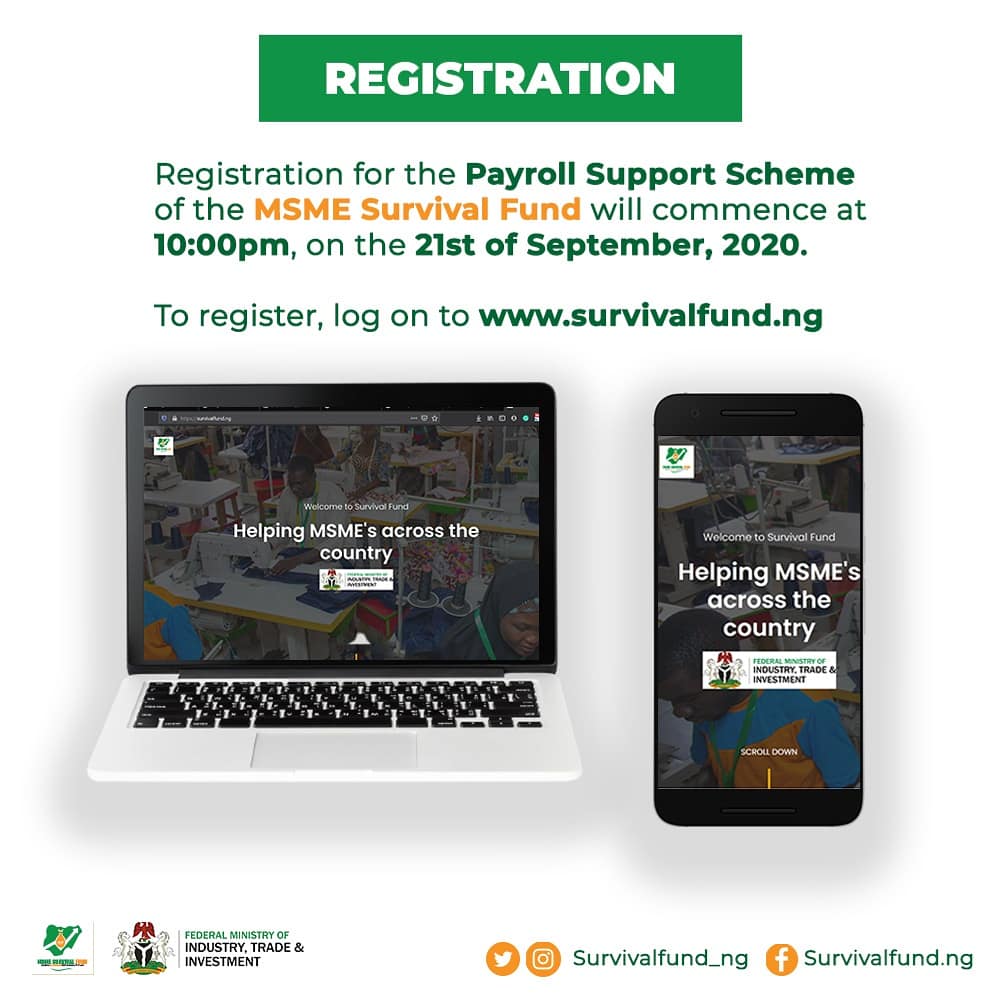 Survival Fund Requirements – Whether you have been affected by COVID 19 or you need aid from the government to support your business, then survival fund is for you.
In its bid to cushion the ripple effect of COVID-19 on the economy, President Muhammed Buhari led administration has launched a economic stimulus package for MSMEs in the country known as Survival Fund.
The MSMEs survival fund is a conditional grant to support micro and small enterprises in meeting their payroll obligations and safeguard jobs in the MSMEs sector. In this post, naijmobile will be showing you the requirements and how you can register for survival funds.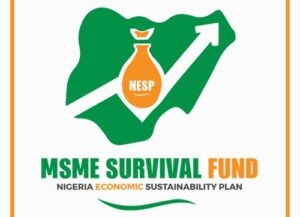 Read also Survival Fund – FG opens online portal for Nigerians to access N75billion
Beneficiaries Requirement of Survival Fund
The scheme target two categories; Employees of MSMEs and Self Employed people
1. Employees of MSMEs must meet the following criteria
A. Must be registered in Nigeria under the Corporate Affairs Commission, CAC
B. Must have BVN by company CEO
C. Must have a staff strength of no less than 3 persons
D. Must be owned by a Nigerian
2. Self Employed Individuals in the Following categories;
A. Service providers in transport sector, i.e Bus drivers, Taxi drivers, Ride share drivers (Uber, Bolt, etc) and mechanics.
B. Artisans, Electricians, Plumbers etc
Registration Schedule:
Registration for #PayrollSupport will start with educational institutions at 10 pm on Monday, Sept 21, 2020, and will be followed by businesses in the hospitality industry on Friday, September 25 beginning from 12 am.
The portal will also be open to another category of small businesses from 12 am, on Mon Sept 28, 2020
Note that the scheduling of registration for prospective beneficiaries is to ensure that the process is seamless & hitch-free.
How To Register For Survival Funds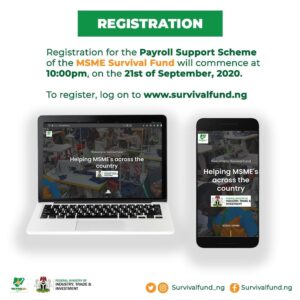 1. Visit the official site on your laptop or smartphone: www.survivalfund.ng
2. The site is pretty congested so be patient and wait for it to load properly.
3. Scroll to bottom of the webpage and click on Register.
4. Input your details correctly
5. Cross-check your details and click submit
Good luck!
Tags :
Survival Fund