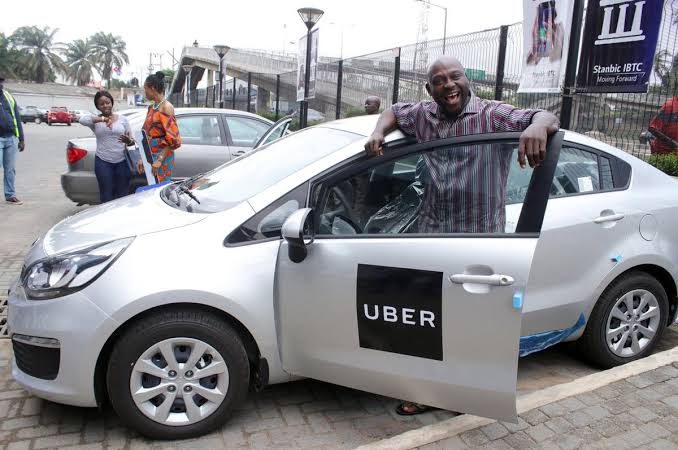 How To Become A Uber Driver In Nigeria
In Nigeria, Uber driving is a lucrative business that allows you to work at your own pace. The average Uber driver is said to earn between 50,000 – 70,000 dollars each week. Being an Uber driver is a terrific opportunity to effortlessly generate money on your own while working for a well-established company. This article explains how to become an Uber driver in Nigeria, including the steps to take, the Uber Nigeria car requirements, and how to maximize your earnings as an Uber driver in Nigeria.
STEP BY STEP GUIDE TO BECOMING AN UBER DRIVER IN NIGERIA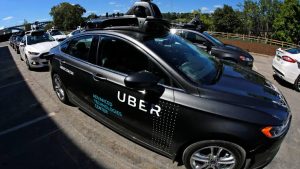 INSPECT YOUR VEHICLE
A potential Uber driver must have his or her vehicle(s) examined for a charge of $2,000 at an Uber partner inspection center near you. Cars45, VisaCheck, and Femco Engineering Autoservice are just a few of these businesses.
Read Also: Six Things Starters Need To Know To Succeed In POS Business In Nigeria 2021
GET YOUR DOCUMENTS IN ORDER AND UPLOAD THEM TO UBER
You'll need to compile a list of papers to submit to the Uber app. These are the documents in question.
A valid driver's license
A vehicle inspection report
A valid vehicle insurance document (this is needed solely for the car you intend to use for the Uber
business).
The insurance document must include
your car's registration number and its expiration date.
Your official name must be written on the insurance document and must match with the name you will use to sign up on Uber page.
A certificate of vehicle roadworthiness: You can
obtain a certificate of vehicle roadworthiness at an FRSC Vehicle Licensing Office or testing station near
you.
A valid hackney permit: This is another driving document that is required for a driver to drive freely on Nigerian roads. It is particularly required in Lagos state, so you can drive without any form of harassment.
Your identity card
A passport photo
USE THE UBER ONLINE PLATFORM TO REGISTER.
Once you've completed your paperwork, go to the Uber website to register.
You will go through an onboarding process after signing up and uploading the necessary documents. This is a way for the company to ensure that you are qualified for the position and meet the company's standards for riders. You must have registered as a driver and uploaded your documentation to the Uber website in order to proceed to this step. An Uber driver will be required to take a general knowledge test, which will include questions on how to use the Uber mobile app, knowledge of the city where they will be working, an aptitude test, and a psychometric test.
BACKGROUND CHECK WITH UBER
This is the last step in the registration procedure. The Uber background check is the stage in the process where the documents you uploaded in the first step are double-checked. The organization also runs a criminal background check, a motor vehicle record check, and a complete driving record check.
MINIMUM REQUIREMENTS FOR DRIVER-PARTNERS
The good thing about Uber driving is that you don't need a car to do it. Even without a car or a commercial permit, the majority of people can drive.In Lagos and Abuja, the following are the minimal requirements:
A legitimate Nigerian driver's license Uber requires that you undergo a safety screening.
A training video will be required of you.
You must be at least 21 years old to participate.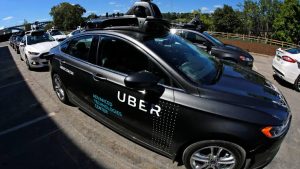 REQUIREMENTS FOR MINIMUM VEHICLE
All Uber vehicles must be in great mechanical and physical condition, with no visible aesthetic damage. There are also the following requirements:
A working radio
Air conditioning
Four doors
Model year 2000 or newer
REQUIRED VEHICLE DOCUMENTATION
Below are the required documents you must upload before you hit the road as an Uber driver:
Valid vehicle inspection report.
Valid vehicle insurance
Roadworthiness certificate
A valid Hackney permit
HOW TO GET THE MOST OUT OF UBER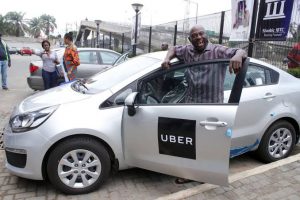 Here are some tips on how to be a more successful Uber driver in Nigeria.
Be a hard worker.
To stay ahead of the competition in the Uber driving business, you must give it your all and work hard.
Make friends with seasoned motorists.
It is critical that you establish a rapport with those who are currently in the industry since they can supply you with insider information about routes and money-making strategies.
You must rely on others because there are no books or resources to teach you these things.
Hotels and shopping malls are excellent locations for attracting riders.
Hotels and shopping malls in Lagos are wonderful venues to obtain ride requests. You can also keep a personal daily journal to track the times and locations where the most rides are frequently found.
Be available on days when there are concerts or major events.
There will always be a crowd in need of Uber services whenever there are events such as concerts or fashion displays. These events are generally packed with supporters and tourists that require transportation throughout the city. This will be an excellent and simple moment to increase your earnings.
Maintain a positive working connection with restaurant or hotel employees
Those who work in restaurants and hotels often come in handy because customers may require drivers in the event of an emergency. Workers will arrive first in these situations.
Take a ride through the suburbs
People in the suburbs frequently need to plan rides to city centers. These journeys are frequently longer and earn you more money.
During rush hour, drive.
Lagos and Abuja are well-known for their congested streets. Driving in severe traffic is a demanding activity, but the demands and fees are substantially higher. The busiest hours are usually around 5 a.m., when people want to get somewhere quickly. This results in morning rush hours of 6-9 a.m., and evening rush hours of 4-9 p.m.
Uber allows you to start your own business using their already-established platform. You may become a successful Uber driver if you have a good strategy, work hard, and follow the advice in this post.