Top 10 Best Transport Companies in Nigeria 2023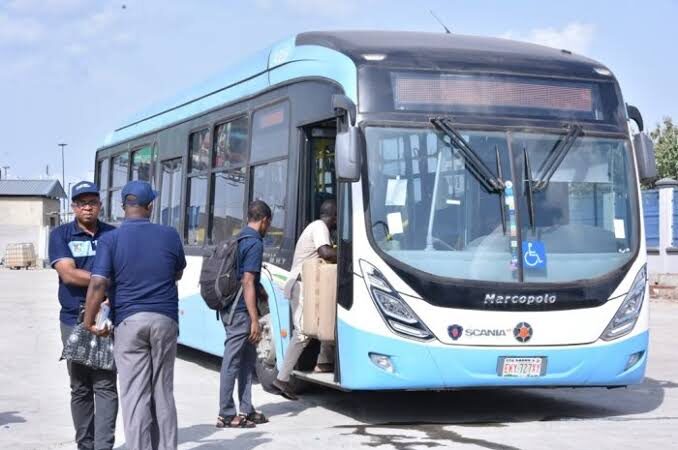 An efficient and dependable transport system is essential for economic growth and improving Nigerians' quality of life. Nigeria's transport sector faces challenges but also great opportunities.
As Nigeria's population increases, demand for transportation rises. Transport companies must expand services, acquire newer vehicles, adopt technology, and prioritize safety and customer service to thrive.
This article will evaluate major transportation companies in Nigeria across different modes – road, rail, air and water. The rankings are based on factors like fleet size, route coverage, service quality, safety records, customer feedback and innovation.
Whether moving people or goods, these top 10 transport brands help keep Nigeria on the move.
Top 10 Transport Companies in Nigeria
There are many transportation companies operating in Nigeria offering various services. However, some stand out for their reliability, affordability, safety, and coverage. Below are the top 10 best transport companies in Nigeria.
1. ABC Transport
ABC Transport tops the list as Nigeria's best transportation company. Since 1993, they have provided affordable and reliable bus transport services with a large fleet of over 1000 buses.
Their extensive route network connects over 200 destinations across Nigeria. They operate from multiple terminals in cities like Lagos, Abuja, and Port Harcourt.
ABC Transport emphasizes safety – their buses are tracked via GPS, regularly serviced and driven by trained personnel. Customers can get loyalty cards, purchase tickets online and find help via their 24-hour call center and social media.
2. God is Good Motors
This transport company is ranked second for its large number of modern buses, good route coverage and reputation for timely services.
Founded in 1998, God is Good Motors has expanded from operating within Benin City to cover over 100 interstate routes. They have a fleet of about 500 buses serving popular destinations countrywide.
They train their drivers on safe driving practices and equip buses with speed limiters. Customers can get free WiFi, onboard entertainment and comfortable reclining seats.
3. Peace Mass Transit
Peace Mass Transit began operations in 1995 and has grown into a reputable company with hundreds of buses. They offer transportation throughout the Southeast and Lagos.
They employ qualified drivers and conduct regular vehicle maintenance. Customers can get loyalty cards, track buses via GPS and get refunds for delays or cancellations.
Peace Mass Transit promotes safety through speed governing devices, CCTV cameras, and emergency exits on their fleet. They rank third for their affordable fares and extensive network.
4. Chisco Transport
Starting out in 1979 with just one bus, Chisco Transport has expanded across Nigeria with a large fleet and over 200 terminal networks.
They provide bus transport, parcel delivery, car rental, and chartered services. Their buses are tracked via GPS for safety and efficiency.
Chisco Transport comes fourth for regularly upgrading their buses, competitive fares, luxury buses and responsiveness to customers across Nigeria.
5. Ifesinachi Transport
This Enugu-based company serves the Southeast region with a large fleet of over 500 buses. Their coverage extends to Lagos and other Southwestern routes.
Ifesinachi began operating in 1994 and emphasizes customer service, timely arrivals and departures and safety. Customers get free WiFi, reclining seats and onboard restrooms on certain buses.
They rank fifth for their good route coverage, affordable prices and use of technology to improve services.
6. GUO Transport
GUO Transport has been operating since 1988 providing passenger and cargo services across Nigeria.
They have a fleet of over 300 buses serving destinations countrywide. GUO Transport promotes customer satisfaction by allowing booking cancellations, providing onboard entertainment and operating a 24-hour customer care service.
Their sixth position reflects their wide route coverage, longstanding service and reputation for comfort and reliability.
7. Libra Motors Limited
This transportation company based in Abuja has luxury buses, conventional buses and haulage trucks in their fleet.
Libra Motors provides transportation services across Nigeria with a focus on safety and customer care. Their luxury buses have reclining seats, air conditioning, onboard restrooms and entertainment systems.
The company ranks seventh for providing comfortable, timely and affordable transportation as well as charter services.
8. CrossCountry Limited
CrossCountry Limited is an interstate transportation company providing services since 2006 from Lagos to major cities nationwide.
Their large fleet of over 100 vehicles includes buses, midibuses and haulage trucks. They emphasize safe and comfortable transit for passengers.
CrossCountry's affordable fares, extensive route coverage and reliable schedules earn them eighth place.
9. Genesis Eco Mobility
Genesis Eco Mobility makes the list for bringing innovation to public transportation in Nigeria. They operate modern mass transit buses that are eco-friendly using compressed natural gas rather than diesel or petrol.
Their buses reduce noise and air pollution while providing efficient services in Lagos, Aba, Onitsha and other cities.
Genesis Eco Mobility ranks ninth for pioneering green mobility solutions for moving people around Nigeria's urban centers.
10. Planet Projects Limited
Planet Projects Limited operates Abuja Light Rail – Nigeria's first rapid transit system. This intracity electric train system is modern, fast and emissions-free.
The rail network spans two lines and 12 stations connecting Abuja's airport to the city center and suburbs. Affordable tickets are available via vending machines.
Planet Projects Limited makes it to the tenth spot for establishing modern rail infrastructure to improve transportation in Nigeria.
Evaluating Nigeria's Transportation Companies
Nigeria's transport companies still face challenges but the top players are optimizing operations, leveraging technology and innovating.
As Nigeria's economy and population grows, demand for mobility will rise especially in megacities like Lagos. Transport firms must expand fleets, develop smarter networks, improve maintenance and focus on customer service.
Regulators play a key role in setting safety and service standards. They should encourage private sector participation in mass transit solutions.
Technology like digital payments, GPS tracking and online bookings provides valuable data to enhance scheduling, routes and safety. Companies need to actively adopt such technology.
Training for company personnel particularly drivers is critical to improve safety records. Bus condition and overloading are other areas needing monitoring.
With improved opportunities and the right priorities, Nigeria's transportation sector can provide greater mobility and connectivity for its growing market.
Conclusion
An efficient transport system is key to development in Nigeria, Africa's largest economy. While road transport dominates, rail and air transport are also growing.
This article has highlighted and ranked the top 10 transportation companies in Nigeria right now based on metrics like fleet size, coverage, service quality and safety.
The leading bus companies like ABC Transport, God is Good Motors and Peace Mass Transit operate large fleets across Nigeria with technology aids and customer service focus.
Modern companies like Genesis Eco Mobility are using innovation to provide eco-friendly mass transit solutions. Rail transport is also expanding through projects like Abuja Light Rail.
As Nigeria's economy and cities expand, demand for efficient transport will increase. The top transportation firms are positioning themselves to provide greater mobility to millions of Nigerians on the move.
With the right strategies, investments and standards, Nigeria's transport sector has bright prospects ahead. The companies driving Nigeria clearly have a key role to play.
Tags :
Nigeria