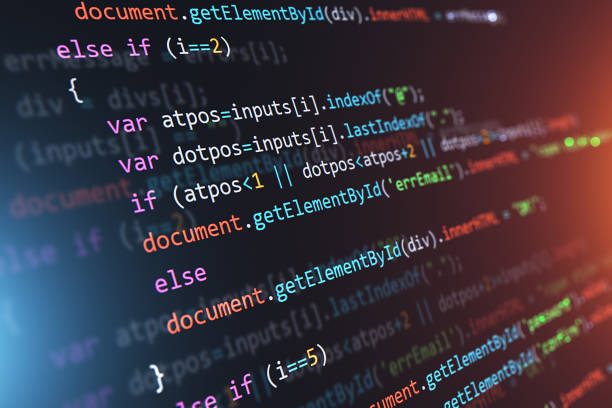 Creative abstract PHP web design, internet programming HTML language and digital computer technology business concept: 3D render illustration of the macro view of software source code on screen monitor with selective focus effect
Python has become one of the most popular programming languages in recent years. Its easy-to-learn syntax and vast capabilities for web development, data analysis, artificial intelligence, and scientific computing have made it a favorite among new and experienced programmers alike.
For many Nigerian students and professionals looking to learn Python, the first step is finding an affordable laptop that can smoothly run this demanding programming language. With the right combination of processor speed, RAM, storage and display features, even budget laptops under ₦150,000 can be great options for Python.
This article looks at 7 of the best budget laptop picks for Python programming in 2023 specifically for the Nigerian market.
Factors to Consider
An important factor to consider when choosing a programming laptop is its CPU processor. Python relies heavily on the processor for executing code, so a multi-core chip like Intel Core i5 or i7 would be preferable over a slow clock-speed chip like Celeron or Pentium.
Another vital specification is RAM. Having at least 8GB RAM allows you to run Python packages and frameworks like TensorFlow smoothly. Solid-state drives (SSDs) are also recommended for faster performance when loading programs and files.
With these key considerations in mind, here are the top recommended budget laptops for Python programming in Nigeria right now:
1. Lenovo IdeaPad 3
The Lenovo IdeaPad 3 hits the sweet spot between price and performance for Python programming. It comes equipped with 8GB RAM, 256GB SSD storage and an 11th-generation Intel Core i5 processor.
The 14-inch FHD display provides good screen real estate for coding. The battery life is also decent, lasting around 5 hours on a single charge.
This reliable laptop handles multi-tasking and intensive programming workloads really well. The fast SSD allows quick booting and opening of apps. The i5 processor can compile codes in seconds. And the 8GB RAM lets you run multiple programs simultaneously without lag.
With a starting price of around ₦120,000, the Lenovo IdeaPad 3 is undoubtedly among the best value budget laptop picks for Python in Nigeria right now.
2. HP 14s
HP's affordable 14s model comes loaded with an Intel Core i3 processor, 8GB RAM and 256GB SSD storage. The combination allows for solid Python coding performance for the price.
Although the i3 processor is a bit slower compared to i5 or i7, it can still execute Python scripts and programs quite efficiently. The RAM and SSD specifications match the more expensive laptops to ensure fast workflow regardless of the chip.
One advantage of getting the HP 14s is its lightweight and thin design. Weighing just 1.46kg, you can easily carry it around in a bag. The battery life reaches up to 10 hours on a single charge.
Overall, the HP 14s starts around ₦125,000 and offers reliable mid-range specifications for Python programming on a budget.
3. Dell Inspiron 15 3000
Dell's Inspiron 15 3000 laptop comes equipped for Python coding at an affordable rate. Key features include the Intel Core i3-1005G1 processor, 8GB RAM and 512GB SSD storage.
The chip can handle basic to intermediate Python tasks reasonably well. You also get ample storage space and RAM to run your programs and manage multiple files.
The 15.6-inch HD display on this Dell laptop provides good screen size for viewing codes and outputs. Battery life is decent at 8 hours. The Inspiron 15 3000 weighs 1.83kg making it relatively portable for travel.
With a price hovering around ₦135,000, this laptop combines sufficient Python programming power with great value.
4. Acer Aspire 5
A step up from the Inspiron 3000, the Acer Aspire 5 is equipped with a 10th-gen Intel Core i5 processor, 8GB of RAM and 512 SSD storage.
This puts it on par with laptops that cost much more in terms of raw specifications. As such, it can handle even more intensive Python workloads including running statistical models and machine learning algorithms.
The 15.6-inch FHD screen allows you to view data visualizations and coding outputs crisply. Weighing 1.8kg, the Aspire 5 is also easy enough to carry around everyday.
Starting at around ₦145,000, the Aspire 5 offers superb specs that tech-savvy Nigerian users will appreciate for Python and general programming use.
5. Asus VivoBook 15
Asus is renowned for making well-designed and power-packed laptops. The Asus VivoBook 15 brings great value specifically for Python coding in Nigeria.
It comes with the AMD Ryzen 5 processor, 8GB RAM and 512GB SSD storage. This hardware combination provides excellent performance for anything from basic Python scripts to complex data science and AI applications.
The ergonomic, thin-bezel design makes it comfortable for prolonged coding. The battery lasts around 8 hours on a single full charge. Portability is also good with a total weight of just 1.8kg.
Priced at around ₦150,000, the Asus VivoBook 15 hits the sweet spot for an affordable yet highly capable Python programming laptop.
6. Lenovo ThinkPad E14
If your budget can be stretched a bit, the venerable Lenovo ThinkPad E14 is worth considering. It starts at around ₦165,000 but packs premium features.
You get a latest 11th-gen Intel Core i5 processor, 8GB RAM and 512GB SSD storage. This beastly combination chews through any Python task without breaking a sweat.
Being a ThinkPad, it's also built rugged for demanding developer use with military-grade durability. The battery lasts over 15 hours for non-stop coding.
While costing slightly more than other options, the E14 pays off through raw performance and longevity. It's a worthy investment as a Python programming laptop in Nigeria.
7. Apple MacBook Air
For those who prefer macOS over Windows, the Apple MacBook Air is a great premium choice even with its ₦270,000+ price tag.
The ultra-portable aluminum laptop ships with Apple's own M1 chipset, 8GB RAM and 512GB SSD. This hardware takes Python performance to new heights within MacBook's slim form factor.
You get access to Python and data science tools in macOS ecosystems as well as the ability to run Windows through Bootcamp mode. The battery lasts nearly 18 hours.
While expensive, the MacBook Air is perfect for expert Nigerian developers who want the best-in-class Python experience on a Mac system.
Key Factors to Consider
Beyond the laptop models above, keep these key pointers in mind when shopping for a Python programming laptop in Nigeria:
Processor – Get at least an Intel Core i5 or equivalent AMD chip. The faster processing speed helps execute Python code rapidly.
RAM –Python is resource intensive so 8GB RAM is recommended. With less RAM, your programs may run slowly.
Storage – SSDs dramatically improve boot times and loading of programs over HDDs. Aim for at least 256GB.
Display – An FHD screen with 1080p resolution allows you to view codes clearly.
Battery – Look for at least 8 hours of runtime so you can code all day.
Budget – You can find nice Python coding laptops for ₦120k to ₦150k. Premium models go up to ₦270k.
Conclusion
There are clearly many great budget laptop options for aspiring Python programmers in Nigeria. The models covered in this article offer the right blend of specs while keeping costs low.
Aim for 8GB RAM, SSD storage and at least an i5 or equivalent processor in your budget. This ensures smooth Python coding with room to grow as you take on more complex projects.
With the demand for Python skills rising globally, getting set up with a capable programming laptop is one of the best investments you can make today.