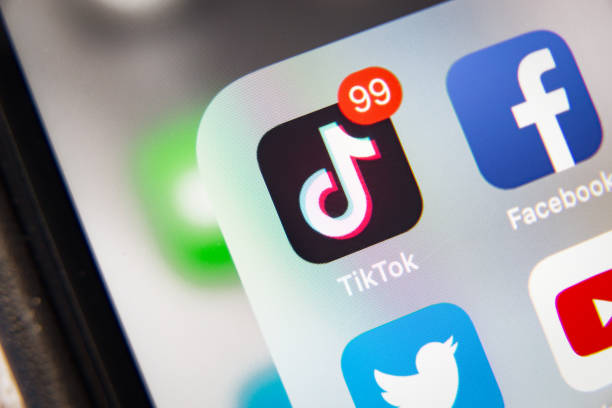 Tyumen, Russia - January 21, 2020: TikTok and Facebook application on screen Apple iPhone XR
TikTok has become one of the biggest social media platforms, with over 1 billion monthly active users. Getting verified on TikTok grants you an authenticity badge and unlocks additional features. Here is a step-by-step guide on how to get verified on TikTok in 2023.
What is TikTok Verification?
TikTok verification provides an account with a blue verified badge icon next to the username. This verifies the authenticity of notable public figures, celebrities, brands and organizations on TikTok.
Verification helps distinguish official accounts from fake or fan-made profiles. A verified account gains more prominence on the platform and across TikTok's algorithms.
Benefits of Verification
Here are some of the key benefits of having a verified TikTok account:
The blue verified badge builds trust and credibility for public figures and brands.
It helps increase visibility and makes it easier for followers to identify authentic accounts.
Verified accounts get priority when using TikTok's APIs and development platforms.
There is access to TikTok's creator and business support programs and initiatives.
Certain exclusive TikTok features become available like branded content tools.
Requirements for Verification
TikTok has specific eligibility criteria for verification. Your account must:
Have a high search volume for your name or brand. You must be well-known beyond just the TikTok platform.
Represent a real public figure, celebrity, global brand or organization.
Have at least 10,000 followers. Accounts with 100,000+ followers get preference.
Have an authentic, complete and public profile.
Not have any active community guideline violations.
Be based in a supported location for TikTok verification.
How to Apply for Verification on TikTok
If your account meets the requirements, follow these steps to apply for verification:
Go to your TikTok profile and tap the three-dot menu icon. Select "Verify account" from the menu.
Choose the appropriate category for your account – individual, brand or organization.
Carefully fill in all the required information including legal entity details, contact information, official websites etc.
Upload a copy of your government-issued photo ID as well as additional documents that prove your identity and profession.
Click submit and wait for TikTok to review your verification request.
Tips to Get Verified on TikTok
Here are some useful tips to boost your chances of getting verified:
Make sure both your bio and posts consistently reflect your identity or brand.
Interact regularly with your audience and post high-quality, original content.
Use relevant hashtags, especially branded hashtags for businesses.
Add contact details, external sites and other official account links.
Encourage followers to actively engage with your profile and content.
Be patient as the review process can take some time. Follow up if needed.
Conclusion
Getting the coveted blue verification badge takes effort and persistence. Maintaining a strong TikTok presence with an authentic brand identity is key. Consider applying once your account has tens of thousands of followers and substantial engagement. With its growing popularity, verification on TikTok provides tremendous value especially for public figures, businesses and creators.