Top 10 Places To Visit In Abuja this Easter Season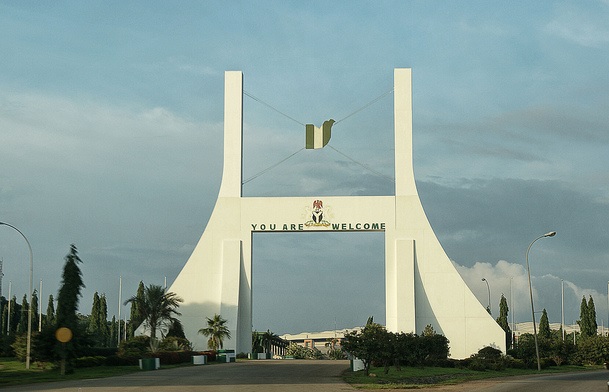 SONY DSC
Easter season is here and as we all prepare for the big day of celebration, we've found some interesting places you might want to hang out with your families and friends. Here are some of the interesting places you might want to hang out during this Easter season.
#SKYBAR ROOFTOP LOUNGE
This place is specifically for ladies or couples as the case may be. This location has a tingling effect on ladies. This could be what you are looking for, just in case you are planning a proposal. You are sure that you most likely will pull the strings of her heart, that is if she is not scared of heights.

#BLAKE RESORT

Blake resort is located at Mohammed Bello way, garki, this place gives you so much fun and exciting outdoor experience that you won't forget in a hurry. Situated in a very serene environment, and its the best place for picnics and all round relaxation with your friends and family.
#CUBANA LOUNGE

Cubana lounge is known for its classy nightlife. It offers the best when it comes to nightlife experience. The most attractive feature of this club is the private jet located right in the middle, the perfect way to end a stressful day. The Lounge is situated at Ademola Adetokunbo Crescent, Wuse 2, Abuja.
# THE TRUKADERO PLACE

This is one of the most versatile fun spots in the city of Abuja. You can enjoy a variety of games and activities here. You could also participate in bowling, as well as eating sumptuous meals. There are several other side attractions like background music and the beautiful view around the environment. It is located on 131b Ademola Adetokunbo Crescent, Wuse 2, Abuja.
#ARTS AND CRAFT VILLAGE
The Abuja arts and crafts village is another place to be for lovers of arts. The representation of the diverse cultures, the artifacts, symbols, arts and the crafts makes it a very unique place to visit. There are several artworks up for sale in the market, things like pottery, paintings, fabrics, local jewelries, leather works, etc. if you are a lover of African art and culture; this is one place you must visit during this Easter season. The arts and crafts village is located in the central business district behind silverbird galleria.
#MAGIC LAND
Magic land is formally known as wonderland it is the most popular fun park for both kids and adults in Abuja. magic land amusement park offer verities of rides for both kids and adults, a game center and a relaxation garden. Magic land is an ideal place to hangout and have fun with your kid this Easter period.
#MILLENNIUM PARK
This is an ideal family picnic ground, located in maitama, Abuja. This park covers a land area of about 32 hectares.  Millennium Park Abuja is the largest of the green areas and parks which includes a river, kids playing ground and a view of the Aso hill. Millennium park is a place where families can have a great time this Easter.
#JABI LAKESIDE PARK AND MALL
This is one of the most visited relaxation park in Abuja, apart from its beautiful lake view and lake activities like boat ride, jabi lakeside has a park which serves as a relaxation spot and exercise ground for the residents of Abuja city, and just beside the lake is the jabi mall, one of the biggest mall in the country. The jabi lake side and mall is an ideal hangout spot for family. 
#THOUGHT PYRAMID ART CENTRE

This centre was founded in 2007 by Jeff Ajueshi, this centre has slowly become one of Abuja's favorite spot for art lovers. This place is notable for collecting, conserving and promoting modern and contemporary art of Africa. The gallery is located at 18, Libreville Street, wuse 2, Abuja. This is a place you want to be this season
#DUNES CENTER

The Dunes center is a building that has a supermarket, luxury apartments, rental halls, an antique gift shop, several boutiques, a pastry shop and a world class restaurant, This is one of the most reputed and luxurious shopping malls in Nigeria. Built in 2005, this social hub has been one of the greatest attractions and landmark for residents and visitors in Abuja. It is located at 44, aguiyi ironsi way, maitama,Dunes experience is what you would like this Easter period
#MONA LISA AMUSEMENT PARK

This park is situated in area 11 part of Abuja, it is an ideal family fun destination in the city, Mona lisa Amusement park also offer verities of rides for both kids and adults and also have a restaurant that offer both national and continental dishes.
Tags :
Abuja
Arts and craft village
Cubana lounge
Magic land
Millennium park
Naijmobile
sponsored post
The Trukadero place