UEFA Champions League 2019/20 Group Stage Review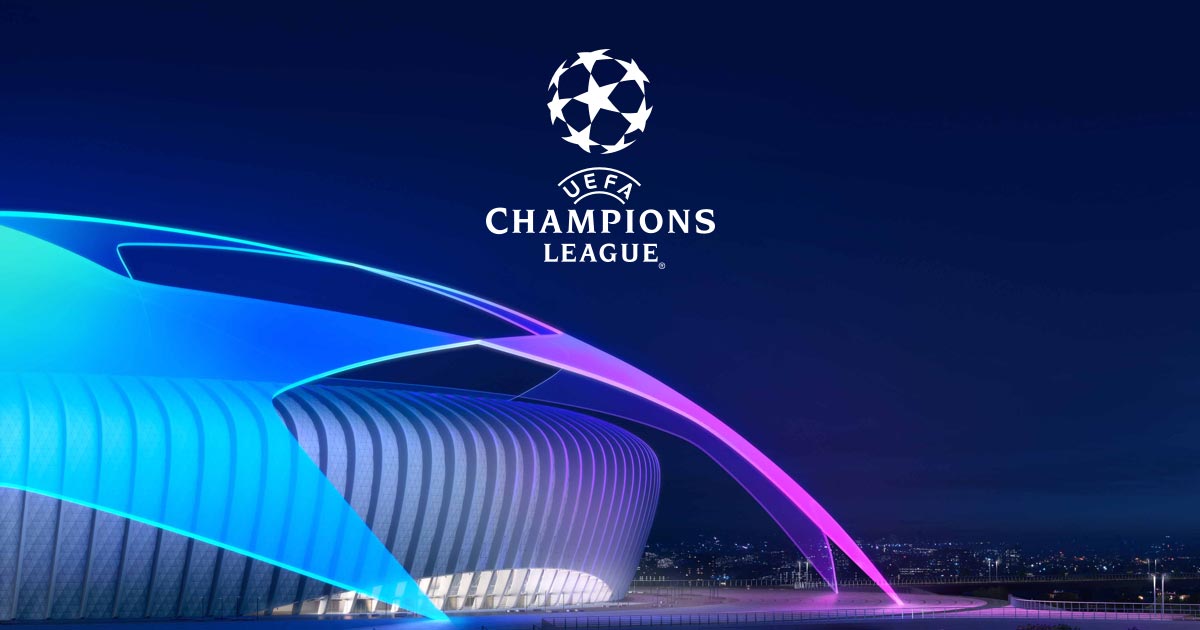 The UEFA Champions League group stages have concluded as 16 teams have qualified for the round of 16, eight have been demoted to the UEFA Europa League, and the remaining eight teams have been eliminated from all UEFA competitions.

The group stages consisted of eight groups, A-H, each containing four teams. Each team played the other three teams in their group twice, home and away, and the results determined the final position of the teams within their groups. The top two teams move on to the next round, third place goes to the Europa League, and fourth place is eliminated. In the round of 16, teams that top their group play teams that finished in second, with the exception of teams from their own country or group.
UEFA Champions League 2019/20 Group Stage Review – Group A
Starting off with Group A, Paris Saint-Germain and Real Madrid will advance to the Round of 16 with the former topping the group, Club Brugge qualifying for the Europa League, and Galatasaray finishing in last place. Before any games were played, we all knew PSG and Real Madrid would be the two teams that will advance to the next round. However, who will come out on top was an interesting part of this group.

Unlike the era of Unai Emery, PSG have clearly improved under Thomas Tuchel Their injection of youth and experience has been very effective, as their attacking style of play has put them in first place in Ligue 1 as well as in Group A. However, their defense has also been important, as they have conceded the least amount of goals in the competition.
Meanwhile, Real Madrid will be ruing their draw against Brugge on matchday 2 and against PSG on match day 5; winning both games would have given them first place. Club Brugge will be heading into the Europa League full of confidence after playing 2-2 with Los Blancos but for Fatih Terim and his squad, their 2019/2020 UEFA Champions League campaign is nothing to write home about.
UEFA Champions League 2019/20 Group Stage Review – Group B
Just like Group A, Football fans all over the world already knew which team would advance before the first game was played. Who would top the group was the big question: Last Season Champions League Finalist or German giant, Bayern Munich.

A thrilling group that records 50 goals and an unforgettable score line (2-7), red-hot Bayern Munich topped the group winning all their games while Spurs took Devon. Olympiacos finds themselves in the Europa League and as FK Crvena Zvezda, they would be hoping to have a better defense next season as they conceded 20 goals.
UEFA Champions League 2019/20 Group Stage Review – Group C
This group ended with Manchester City top, Atalanta second, Shakhtar Donetsk in third, and Dinamo Zagreb bottom. When the group was made, picking who would top the group was as simple as ABC.

Manchester City was favorite, having a strong team and plenty of recent experience in the UCL. But who would come out second in this group was the major talking point. On the final day, Atalanta got the round of 16 tickets after beating Shakhtar Donetsk 0-3 in Ukraine.
Read also Guardiola vs Kloop – Top 4 Exciting Encounters between Guardiola and Kloop teams
UEFA Champions League 2019/20 Group Stage Review – Group D
Group D was a pretty interesting group, to say the least. Juventus topped the group, with Atletico Madrid coming in second, Bayer Leverkusen in third, and Lokomotiv Moscow in the last place. Throughout the group stages, it was clear to see that Atletico Madrid was missing the creativity and magic of Antonio Griezman. Juventus, on the other hand, was impressive as they only dropped points in the draw away to Atletico Madrid. Lokomotiv Moscow were the underdogs and beating Bayern Leverkusen away didn't do enough to
ensure their progression in the competition or even to the
Europa League.

Apart from the spectacular free-kick from Paulo Dybala that gave Juventus an over Atletico Madrid in Italy, one of the highlights in this group was Bayern Leverkusen beating Atletico Madrid. Now in the Europa League, the German side will fancy their chances at European glory.
UEFA Champions League 2019/20 Group Stage Review – Group E
Another group that had its share of surprises, Group E perhaps ended in predictable fashion nevertheless. Defending champions Liverpool topped the group, followed by Napoli, Salzburg, and Genk Moscow. Liverpool started the season in tremendous form with all their players scoring from left, right, and center. From the day the draw was made, Liverpool was seen as favorites to top the group, and top the group they did.

Yet, it wasn't without blemish. They losttheir first game against Napoli. Despite the poor star, the English club did not dissapoint.
Meanwhile, Napoli sacked their coach, Carlo Ancelotti after the final day and replaced him with Gennaro Gattuso.
Will Napoli ruin their decision of firing an experienced coach after he secured the club into the next round and singing an inexperienced coach? Well, only time will tell.
UEFA Champions League 2019/20 Group Stage Review – Group F
Dubbed the "group of death" by many, Group F had Barcelona finishing in first, followed by Borussia Dortmund, Inter Milan, and finally, Slavia Prague. Barcelona had little trouble in the group, only dropping points on two occasions: two draws against both Slavia Prague and Borussia Dortmund.

Inter Milan and Borussia Dortmund were seen as the two teams that would battle it out for the second place, and that they did, as it went to the final day to be decided. On the final day, a win against Barcelona would see inter top the group, but it was mission impossible for Romelu Lukaku and co as Ansu Fati late stunner in San Siro sent Inter Milan packing to the Europa League.
UEFA Champions League 2019/20 Group Stage Review – Group G
Group C was the other group called "the group of death" which had. RasenBallsport Leipzig in first, Lyon in second, Benfica in third, and Zenit St. Petersburg in fourth. Probably the most difficult group to call before and during the group stages, the group was full of twists and turns. Benfica was expected to top this group but loosing at home on Matchday 1 against RasenBallsport Leipzig ruin their chances of finishing second. Now in the Europa League, Benfica is candidates to go very far in the competition and will hope to learn from their stumbles in the Champions League.

Meanwhile, RasenBallsport Leipzig who nobody gave a chance of moving to the next round, topped this group and will feel very confident going into the round of 16. Lyon will be proud of the second half come back against Leipzig which earned them a very crucial point.
UEFA Champions League 2019/20 Group Stage Review – Group H
The final group, Group H, proved to be very interesting. Valencia ended up in first, Chelsea in second, Ajax in third, and Lille in fourth. A revamped Chelsea side proved their doubters wrong.

Ajax was top of Group H with 10 points going into to matchday six. But Valencia and Chelsea were level on eight, both won and qualified for the knockout stages. Moving on to Lille, nothing much was expected from them as they crashed out with only 1 point.
So there you have it. Not so much surprises. Money and big clubs have moved on to the knockout stages. The draw for the round of 16 will take place at UEFA headquarters in Nyon, Switzerland, on Monday 16 December.