Babcock Tape, EFCC vs Naira Marley, Tacha  vs Mercy – 10 most scandalous moments on social Media 2019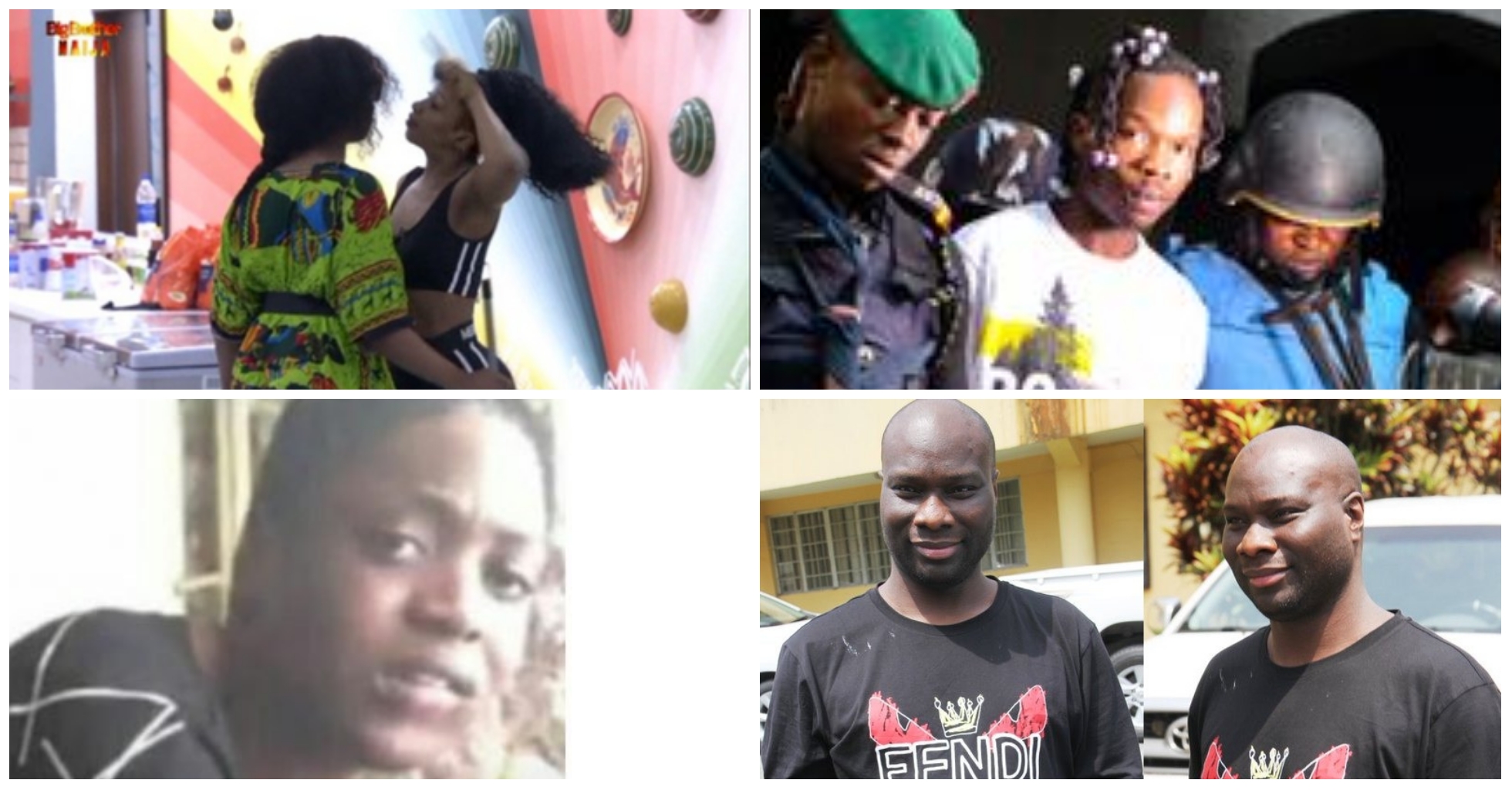 As we approach the end of 2019, you will agree with me that this year was rife with celebrity drama.
So what even happened this year? In a year filled with more shocking moments and scandals than we can count, these viral incidents stand out in 2019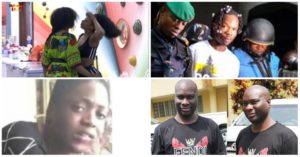 10. Lady claims Flavour is the father of her 3-year-old daughter
A young lady, Juliet Oluchi Ehiemere accused music star, Flavour as the father of her three-year-old daughter. The lady made this known via her Instagram page on Tuesday, November 26, 2019, where she shared some photos of her daughter, Stephanie Chidinma Chinedu Okoli. According to her, she met Flavour in 2015 after which she gave birth to the child and all attempts to contact the singer has been ignored.
9. Tonto  Dikeh Instagram drama with blogger Stella
Last week, Instagram was crazy with the on-going drama between actress Tonto Dikeh and former best friend blogger, Stella Dimoko Korkus. Stella claimed that Tonto of snatching her colleagues men and travels to Dubai to eat poo for money. She also claimed that Tonto usually posts empty shopping bags taken from Nigeria abroad to pretend like she shops. However, Stella had no receipt to back up her claims as Tonto accused her of allegedly trying to defraud her with a fake charity case
8. EFCC  arrests Mompha
The Economic and Financial Crimes mission (EFCC) arrested Ismaila Mustapha, popularly referred to as Mompha, for alleged internet fraud and money laundering. Nigerian big boy, Mompha has a habit of flaunting his wealth and bling acquisitions on social media on Instagram. It was alleged that Ismaila perpetrates his fraudulent activities under the guise of being a bureau de change operator, and accused of always flaunting huge amount of foreign currencies on his social media platforms. Mompha was the self-acclaimed first African to own a 2020 Rolls Royce Wraith that costs a whooping N180million."
7. EU removes Basketmouth over
rape joke
A Twitter feminist named Pamela Adie called the attention of the European Union Sexual and Gender-Based Violence (SGBV) body about one of their Nigerian Ambassadors, comedian, Bright Okpocha aka Basket Mouth. The twitter user called out the top comedian for making jokes about rape which endangers the female gender. In quick response, the organisation allegedly took out Basket Mouth from the list of their Ambassadors
6. Bukola Dakolo accuses Pastor
Biodun Fatoyinbo of rape
June 2019, the wife of the popular musician, Timi Dakolo accused COZA pastor, Biodun Fatoyinbo of rape and on the 6th of September 2019, she summoned the founder of COZA to court where she sued him for intentionally inflicting and causing her continuous emotional distress. Women took to the streets to protest this rape with hashtag "pastor step down". Although Bukola lost this case and was ordered to pay a certain amount of money running into millions for wasting the courts time, she's hell-bent on re appealing the case until she gets justice
5. Davido and Pregnancy prank
News made rounds on social media when a lady, Ellen called out Davido for impregnating her younger sister, Susan. The news spread like wild fire but plummeted as fast as it came. Recall we've had different ladies over the years come out to declare pregnancy for OBO and it lingers on for weeks and even months with his family members spearheading the moves on quelling the rumours. Most social media users discarded this gist as it appeared that it was a PR stunt.
4. Tonto Arrested and Jailed In Dubai
Nigerian cross dresser, Okuneye Idris, popularly known as Bobriaky has confirmed to the public that his best friend, Tonto Dikeh was arrested in Dubai for fighting and cursing in public. The rumor of Tonto Dikeh's arrest went viral on social media on Saturday, 16th of November when a gossip blogger published the rumor and a few blogs circulated the story.
3. Audio N60 million saga between Tacha and Peter Okoye
We think Paul Okoye (Rude Boy) sure owes his twin brother Peter Okoye aka Mr P a few bucks after getting free promotions for his track titled 'Audio Money'. The story began when Mr P started showing support for the reality TV star, Tacha while she was in the BBnaija 2019 house. Peter promised to give her the sum of N60 million once she gets out of the house. Well, Tacha got out but not through the front door of course as she was disqualified from the show. Peter reneged on all his promises despite video evidences of him promising Tacha N60 million.
2. Babcock University leaked sex tape
Former students of Babcock University were caught in a leaked sex tape scandal. The Babcock female student in the viral leaked sex video nicknamed 'Mia Khalifa' was allegedly expelled from the university after the video went viral. The guy was reported to have already been expelled and undergoing rehab before the video leaked
1. Tacha vs  Mercy
The fight between Mercy and Tacha which led to the latter's disqualification remains the mother of all highlights in Nigeria social sphere.
The two reality show stars went off on a blast session against each other, with Mercy telling Tacha that she has a
bad breath and body odour.
However after being told she has body odour during their face-off, Tacha was spotted spraying perfume on herself while still verbally abusing Mercy. Even though Daddy freeze has confirmed that the self acclaimed Port Harcourt first daughter has no body odor, some  still find it hard to believe.
Which of these scandals got many people talking?
Tags :
Celebrity
Nigerian Celebrities
Social media scandals
viral