Best Websites to Download Nigerian Nollywood Movies 2023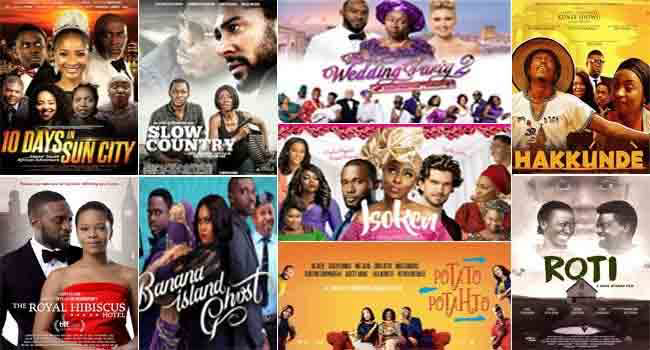 Are you an avid lover of Nigerian movies? Be it Yoruba, Igbo, Hausa or just the ones with pure English, and you feel you don't get the latest Nigerian movies despite staying updated with DSTV or any form of satellite dish you use in watching movies at home. Here's a Naijmobile.com collection off the best websites to download Nigerian movies.
Everything seems easy these days as you can find any Nigerian movie online and some of these movies won't even ever appear on TV stations.
There are different websites you can get the latest Nigerian movies and I'll be sharing them in this article. So if you're looking for the best websites to download Nigerian movies, then this article is for you.
Best Websites to Watch and Download Nollywood Movies Online
1. NetNaija — www.thenetnaija.co
I'm not a fan of Nigerian movies though and don't have time to download nor watch one, but in terms of getting Nigerian movies from old to new and latest to upcoming, from Yoruba movies, Igbo to Hausa… no better website offers that if it's not Netnaija, they provide any recognizable Nigerian movie with download links.
NetNaija is one of the best websites to download Nigerian movies for free and these movies often come out in good video quality.
2. RealNollyTV — www.realnollytv.com
With just N700 paid on this website, you can watch and download any Nigerian movies for 30 days straight and you can also download these movies as well. RealNollyTV provides good Nigerian movies and these movies are the latest with different genres, you can use this website as your favourite spot for Nollywood movies.
RealNollyTV is one of the best websites to download Nigerian movies, log in or signup on the website and begin to watch any movie of your choice.
3. Iroko TV — www.irokotv.com
Iroko TV has been around for a while and even before the likes of Netnaija came into light, I've seen Iroko TV a couple of times and from my observation, I can tell they offer the latest and some of the best Nigerian movies out there.
Iroko TV has a dedicated app where you can catch its latest movies and uploads and if you're looking for movies that'll keep you entertained all day, then you should consider Iroko TV as the best place to get them.
4. Airtel TV — www.airtel.com.ng/vas/airtel_TV
Airtel TV offers free streaming of Nigerian movies on their Airtel TV app. With this app, you can stream any latest Nollywood movies for free and with zero subscription. All you just need to do is download the Airtel TV app, have active data on your Airtel Sim and begin to stream the latest movies on your Android device.
Airtel TV is not a website but rather an app that offers free streaming of Nollywood movies for free, it's one of the best places to watch Nigerian movies on Android.
5. Ibaka TV — www.ibakatv.com
Ibaka TV is another website you can watch Nigerian movies online on Android and iOS, this website also has an application that makes streaming and downloading of movies very convenient for its users. All you just need to do is download their app or visit the website and begin to watch any movie of your choice.
6. YouTube — www.youtube.com
When it comes to streaming movies, then YouTube stands as one of the biggest platforms for that. You will find different kinds of Nollywood movies on youtube ranging from Yoruba, Igbo, Hausa and other local dialects in Nigeria. However, it's quite challenging downloading videos to watch outside of YouTube with the help of a third-party platform. On the other, YouTube offers a feature on the app that allows you to download movies and watch them offline on the app.
Conclusion:
For watching Nigerian movies online, these websites offer that services for free and some actually need a subscription that is worth paying for. There are other websites you can try out as well or name some you know in the comment section.