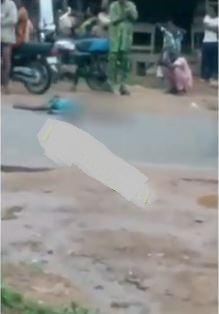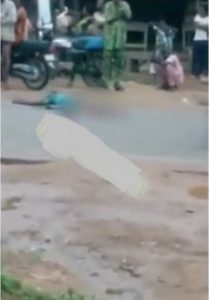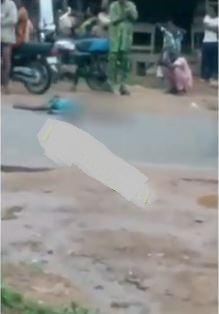 A yet to be identified man has brutally killed himself publicly in a community in Ibadan by  throwing himself in front of a moving trailer.
According to local reports, the terrible incident happened yesterday July 28, 2019.
According to reports, the man was highly depressed and opt to take his life by throwing himself on a fast moving trailer.
His lifeless body  lay on the road for hours before it was removed.The man's identity is still unkwon at the time of this report.
Watch a video from the scene
here
Tags :
Ibadan
Suicide