#13thHeadies Live: How to watch 13th Headies Awards live
How to watch 13th Headies Awards live – The 13th Edition of is finally here and in this article I will show you how you can watch it live incase you cant make it to the venue
13th Headies Date?
There is no official date when the 13th Headies award ceremony will hold but a little bird told me it has been scheduled to take place on the 19th of october 2019.This is September already that means that the rich history of Nigeria's biggest music award is at our fingertips.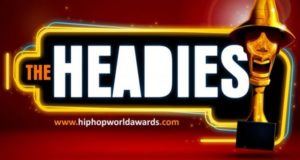 There are oh so many ways to watch the 2019 Headies Awards Festival LIVE so you don't have to border if you can't afford the ticket. From the red carpet to the main show to the backstage show, no part of the night will be left uncovered. Here's How to watch 13th Headies Awards live
watch 13th Headies Awards live
Watch Live on Television: If you are at home and you have acces to DSTV or GOtv, tune in From 8pm on DStv Channel 324 and GOtv Channel 74
Stream Live on your Phone: To 13th Headies Awards, you can stream the event live on your phone or your computers through the links below:
You can also watch HERE
OR
You can also watch via DStv Now HERE
Spread the news to your friends.