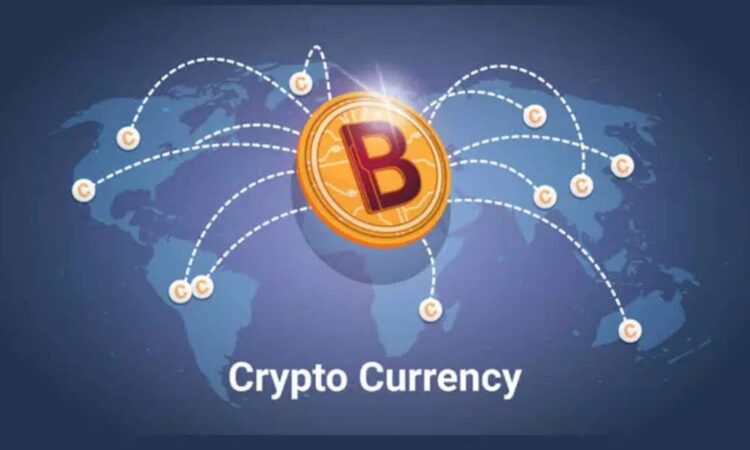 Nigeria and Kenya have dropped out of the top ten countries globally that have adopted cryptocurrencies, according to the 2022 Global Crypto Adoption Index report released by Chainalysis, a blockchain analytics platform.
Nigeria, Africa's largest crypto market, moved from the 5th position in 2021 to the 11th position while Kenya dropped to 19th from 6th. Morocco, which was not in the ranking last year, overtook Kenya, Togo, South Africa and Ghana to presently occupy the 14th position.
Why the decline?
Most industry observers might be curious as to what triggered the decline by Nigeria. But analysis of the report showed that it was due to the change in metrics used by Chainalysis for the 2022 Global Crypto Adoption Index.
The 2021 edition of the report used crypto adoption of the average person and transactions, new cases, and individual savings. Conversely, the 2022 index focused on institutional activity, meaning where users are putting the most significant part of their cryptocurrency money.
In Nigeria, recall that in January 2017, the Central Bank of Nigeria (CBN) placed a ban on transacting in cryptocurrencies or facilitating payment for cryptocurrency exchanges. Although a significant number of P2P transactions go on in the country, there's still a lack of significant institutional activities.
The reason for the decline according to Senator Ihenyen, the President of Stakeholders in Blockchain Association of Nigeria (SiBAN) is due to the 2022 metrics which are far from Nigeria's strong areas.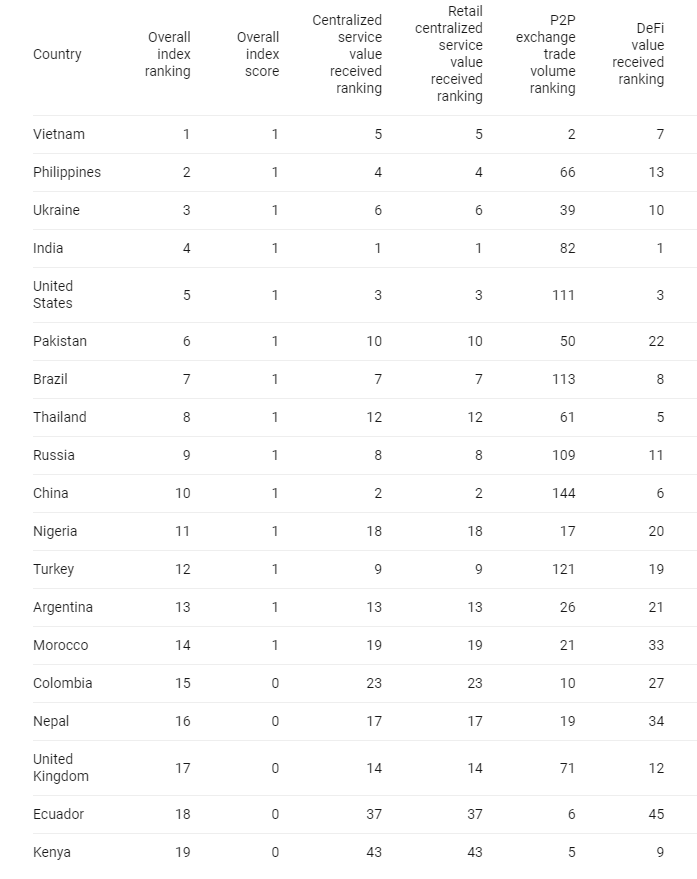 "The major reason Nigeria is not in the first 10 is that the Chainalysis report looked beyond the areas where Nigeria is known to be very strong. For instance, while Nigeria scores highly in grassroots adoption with its ever-growing P2P market, Nigeria is not as strong when it comes to other areas such as centralised retail transactions, DeFi, and institutional adoption", he explains.
He reiterated Nigeria has a low purchasing power compared to other countries on the list such as the United States, Indonesia and Brazil. So Nigeria relies on crypto to remit money, hedge inflation and pay for cross-border services mostly through P2P exchange.
"This is where we are strongest. And this is why for example the United States, which is currently ranked 3rd on the global crypto index, ranks 111th when P2P transactions are solely considered. Nigeria even beats Vietnam, the no. 1 country in crypto adoption, in P2P crypto transactions."
"Institutional adoption in Nigeria, as long as the CBN is yet to change its stance on crypto, will continue to be impaired. Although with the new SEC rules on digital assets in Nigeria, I expect some little gains in institutional adoption, but again if the CBN supports the SEC by ensuring licensed operators have access to bank accounts", he adds.