Tems Childhood Story Plus Untold Biography Facts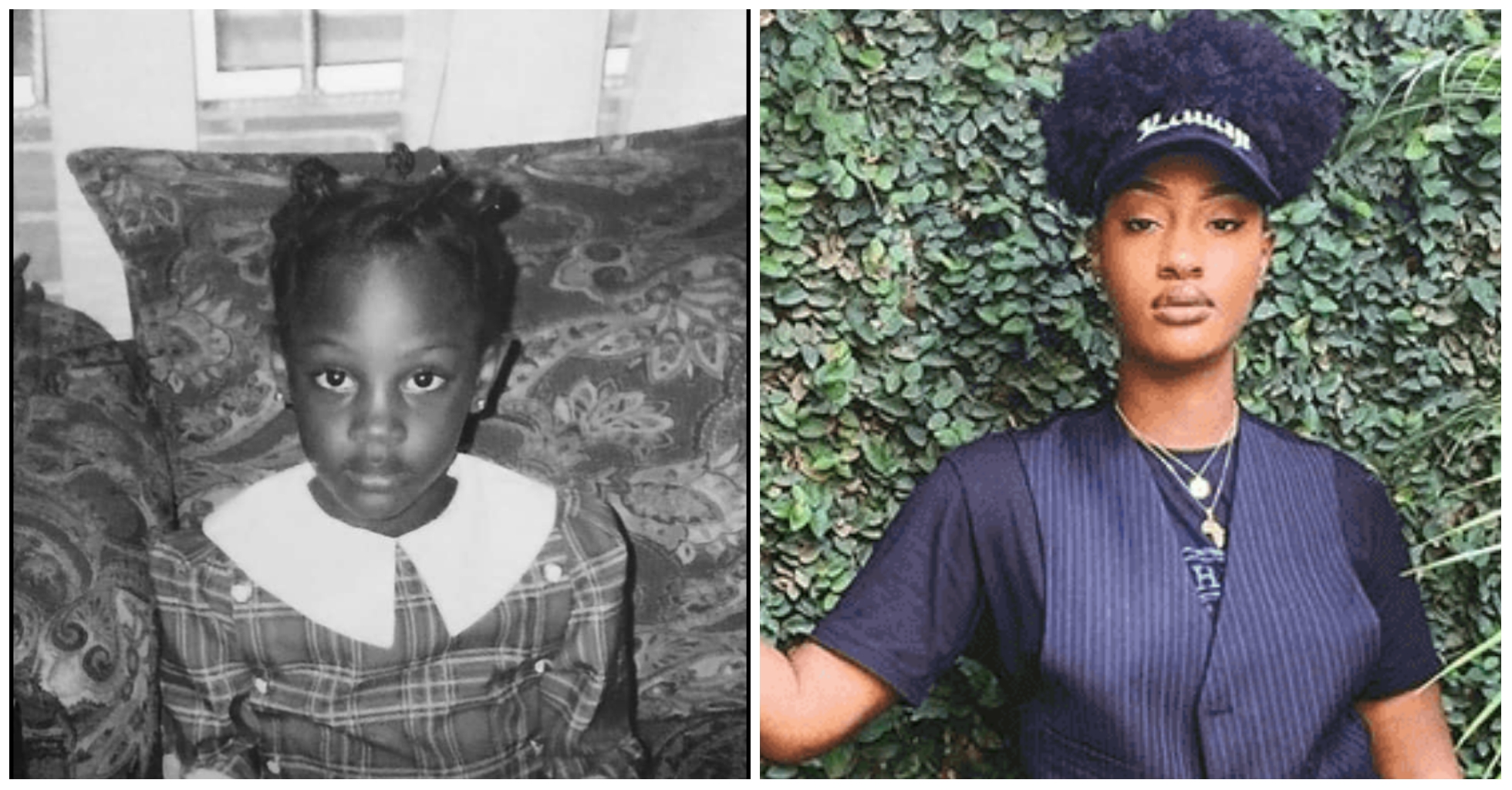 Naij Mobile presents the Full Story of a Nigerian singer who is best known by the Stage name 'Tems' . Our Tems Childhood Story plus Untold Biography Facts brings you a full account of notable events from her childhood time to date. The analysis involves her life story before fame, family life and many OFF and ON-Screen little-known facts about her.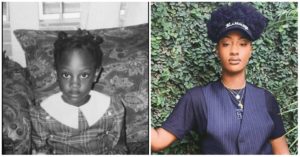 Yes, everyone knows her song "try me" is on repeat on Radio and TV stations across Africa but few consider her biography which is quite interesting. Now, without further adieu, let's begin.
Tems Biography: Early Life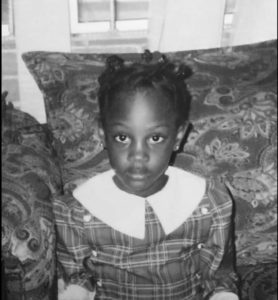 Starting off, her real name is Temilade Openiyi. She was born on the 23rd of July 1996 in Lagos, Nigeria. Tems grew up with a single mom and lived a simple and straight forward life.
It was always hard for Tems mom to keep up with other parents in their Neighborhood in Lekki but, she still somehow managed to get Tems everything she wanted, and more.
Even though Tems was young, she could feel the stress, and the struggles her mom faced every day.
Tems fell in love with music at the tender age of 5. She enjoyed listening to Destiny's child songs like 'Solider' and 'Survivor'. Beyonce was her favorite musician then and up to date and she always dreamt of becoming a music icon like Beyonce .
Tems Biography: Education and Career Buildup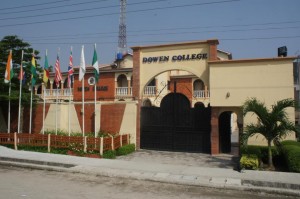 Tems attended Dowen College, lekki and that was where she met her music teacher who inspired her to pursue a career in music.
She began writing songs when she was 9 and after a 10th birthday, she made up her mind to follow her passion.
At age 11, she started to train her voice to really get into music: she joined
the choir in high school, recorded songs every day with her elder brother who had a guitar.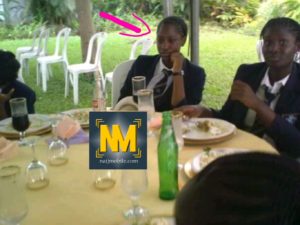 After her secondary education, Tems
attended University in South Africa to study Economics which she never liked.
"When it comes to Uni, there's nothing in Uni that I liked. I mean, I had to choose a subject at the end of the day. Economics was hard though, I can't lie," she says. "But it didn't stop my music". Tems
Althoug she found it hard studying Economics in South Africa, Tems graduated in flying colors and returned to Nigeria to kick-start her music career.
Tems Biography: Early Career Life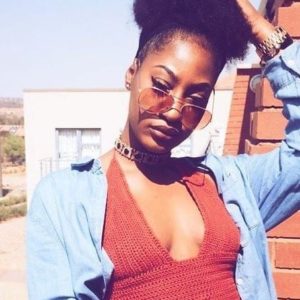 By the time Tens was 20, she began producing her songs by herself. She released her debut single "Mr Rebel" . The reception she got was so-so but that did not stop her from making music.
Tems Biography: Rise to Fame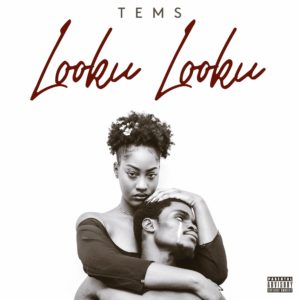 Moving on Tems released another singled titled "Looku Looku" which was warmly embraced by Nigerians. Few weeks after the release of "Looku Looku" the song became a staple in radio stations in Lagos State, Delta State, Port Harcourt and Abuja.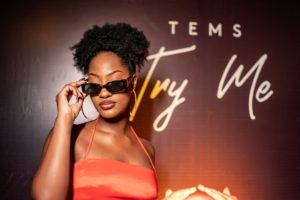 Riding on the success of "Looku Looku" Tems went on relase another hit track titled "Try me" . Since it's release, the official video of Try me as reached over 879,000 views on YouTube- a massive success for singer without a record label.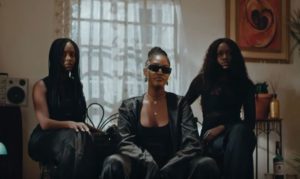 Apart from gaining over 879,000 views on YouTube, "Try me" has been climbing the ladder of the official Nigeria Top 10 in MTV Base, SoundCity and HipTV. The rest as they say is history.
Tems Biography: A rising star without a record label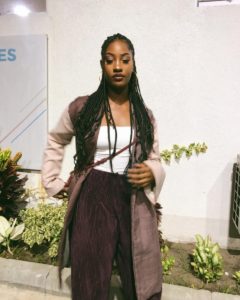 At the time of writing, Tems is an independent artist for now and according to her she just enjoying this
phase and not desperate to get signed. With recent brouhaha between record labels and artistes, it's safe to say Tems is trying to get all her options together before putting pen to any contract.
Tems Biography: Praise from DonJazzy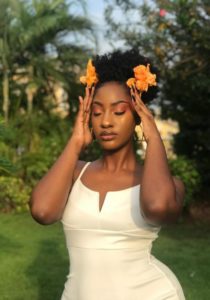 Tems is now on the lips of many due to the success of her hit song "Try me" but if you listened to her debut single , you will know she's a woman destined to break records and make history with music. And even Don Jazzy, one of the biggest music producer in Nigeria have seen the star in her.
On the 25th of November 2019. Don Jazzy took to Twitter to praise her. He tweeted
"Tems, is such an exceptional artiste. It's so refreshing to see how a lot of these "relatively new faces" are changing
the game. Gotta respect that."
Tems Biography: Relationship Life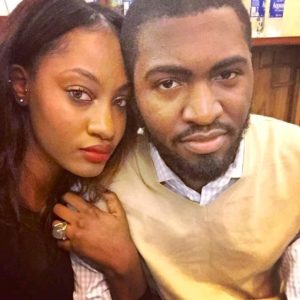 With her rise to fame, it is possible that lots of fans have pondered on the question; Who is Tems boyfriend ?. There is no denying the facts that she her beautiful looks wouldn't make her a darling vine to men.
After several investigations, It appears Tems is single (at the time of writing). We know that due to the "busy body"
nature of Nigerian bloggers , Tems must
have preferred to focus on her career rather than being in a romantic relationship with any man.
At this moment, we can say that Tems has made a conscious effort to avoid any spotlight on his private life.
This fact makes it difficult for bloggers like us to get information about her love life and dating history. However, it is still possible that he might have a boyfriend but prefers not to make it public, at least for now.
At the time of writing, it appears Tems has preferred to focus on her career leaving no clue on being in a romantic relationship.
Tems Biography: Personal Life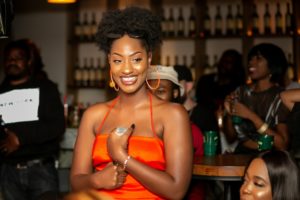 Getting to know Tems Personal Life facts would help you get a better picture of her personality blend away from music affairs.
Getting to meet her, you'll realize Tems a nerd and a goofy lady, she like
weird things and watching animal documentaries.
"I watch animal documentaries. I think
it's really dope, I could literally get popcorn and watch the jungle." Tems
Tems also like fashion, and crocheting. She was once into making crochet crop tops but that has been on hold because of her music. Tems love eating and according to her, she is in a love-hate relationship with food
"I like eating a lot, I have an issue with food. I am in a love-hate relationship with food right now. I love food so much".
Tems Biography : Headies Nomination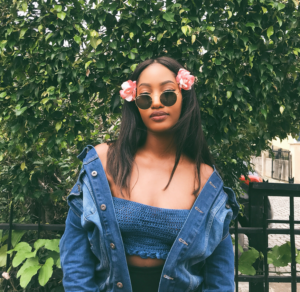 During the 14th Headies edition held at the Eko Convention Center and Suite, Tems "Mr Rebel" got nominated for Best Vocal Performance (Female) and Best
Alternative Song. Although she did not go home with any award, it is only going to take matter of time before she starts bagging awards from left, right and center.
Tems Biography : Love for teaching
Tems once stated if she wasn't a singer, she would have loved to choose a career as a professor.
Tems Biography : Simply Tacha is a big fan.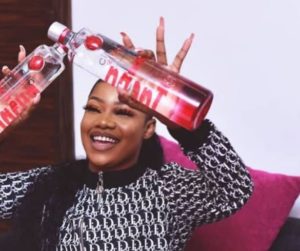 When Ex BBNaija Housemate, Tacha bagged a new endorsement deal as Ciroc Ambassador. Tacha shaded Big Brother while announcing her new Ciroc deal via a video she shared on Instagram.
Tacha shared the moment Big Brother announced her disqualification from the show before she went on with her Ciroc advert which had Tems "Try me" playing in the background
Tems Biography: Unfold Facts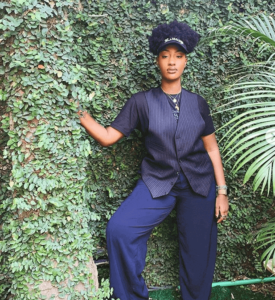 Before we call it a wrap on Tems childhood story and biography, here are lesser-known or untold facts about her.
Do you know?
Tems is a devote Christian
Tems does not smoke, neither is given to drinking at the time of writing
Body arts are probably the last agenda on the Tems list of interests. She is very content with her good looks that tattoos don't strike her as a necessary beautification.
Tems plans to establish her clothing line in the future
Since her first single was titled Mr Rebel, Tems refer to her fans as rebel gangs.
Fact Check 
Thanks for reading our Tems biography. At Naij Mobile, we strive for accuracy as our slogan says nothing but the truth. So if you see something that does not look right in this article, kindly notify us by dropping a comment.
Tags :
Tems
Tems biography