Wizkid, Olamide, Davido and other Celebs join the #EndSARS Movement- Read Their Tweets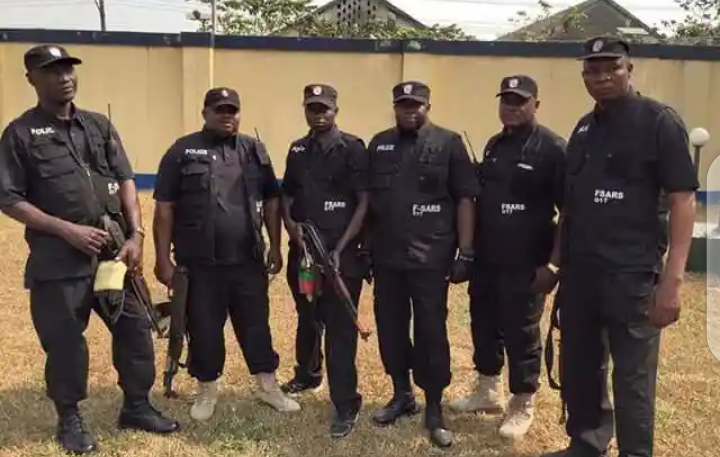 As #EndSARS continue to dominate Twitter Trends, Nigerian celebrities and artistes have joined voices with Nigerian citizens voicing their opinion on social media.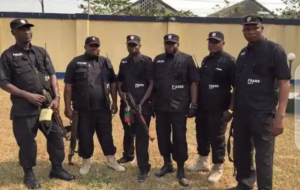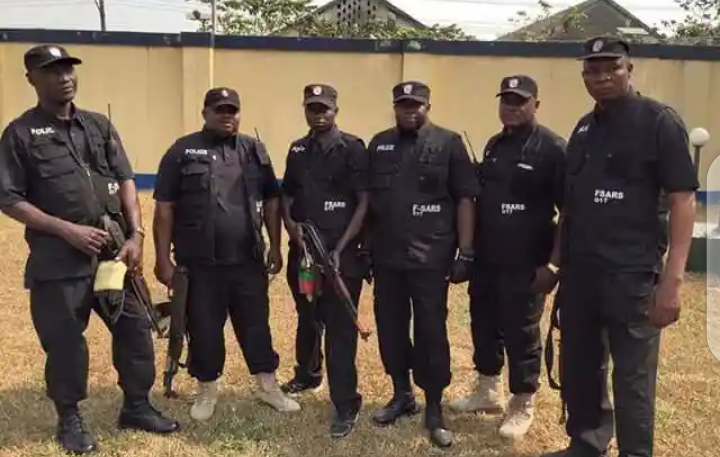 The trend emerged on Saturday when news broke out that a team of Special Anti-Robbery Squad (SARS) of the Nigeria Police allegedly killed a young man on Saturday.
The incident occurred in front of Wetland Hotel, Ughelli in Delta State.
According to reports, a team of SARS shot the young man and left the scene in the his vehicle – a white Lexus jeep.
Due to the increased outcry on social media, Nigerian celebrities joined voices to call for the end of SARS.
See tweets below:
Donald trump is not your business!
Old man! Police/Sarz still killing
Nigerian youth on a daily! Do something!
Nothing concern u for America!
Face your country !! https://t.co/thxmoYb7VE

— Wizkid (@wizkidayo) October 4, 2020
Mr Governor! I met with you December 2019! You expressed how proud you
are of the entertainment industry and all we do. Pls do something let's be proud of you too abeg ! #Endsars!! https://t.co/PZoxsSIx5D

— Wizkid (@wizkidayo) October 4, 2020
#endsarsnow !!!! If we all come together as brothers and sisters and also as citizens of this country we can end this Nonsense!! pic.twitter.com/TP2JazmETg

— Davido (@davido) October 4, 2020
I call on all Mercenaries🛡️ to join the #EndSARS campaign🙏 let's tweet the mercenary way💪🛡️the voice of the people must be heard… pic.twitter.com/0MEl9K1aNE

— Mercy Eke (@real_mercyeke) October 4, 2020
Same hashtag for years now without any proper response… Government actually doesn't care about its people. Can't convince me otherwise.

— Ebuka Obi-Uchendu (@Ebuka) October 4, 2020
Please do not fall for govt pranks, don't fall for promises to #ReformSARS. #ENDSARS is the only WAY forward, all the officers in SARS who've killed, maimed or extorted Nigerians MUST be openly tried in a court of law & Nigeria MUST set up compensation for victims #RevolutionNow

— Omoyele Sowore (@YeleSowore) October 4, 2020
When will the @PoliceNG @PoliceNG_CRU address and fix these countless claims with video evidence of SARS men abducting citizens, harassing, threatening and shooting people? Especially in unmarked vehicles with no ID? 😢is the @NGRSenate looking away?

— Frank Donga™ (@frankdonga_) October 3, 2020
If I drive my wife's car (a Benz) on lekki expressway, 9 out of 10 times I'm double-crossed, gestapo style. I become really worried for people who are not famous. https://t.co/6rbRwh2TFU

— Bovi (@officialBovi) October 4, 2020
They are always around Lekki conservation centre, City of David in VI, Ajah roundabout amongst others.

Once they spot a flashy car, a guy dressed in a certain way or u carry a certain kinda hair, automatically you are a criminal. My ID card saves me #EndSARS #EndSARSBrutality

— Do2dtun Energy gAD (@iamDo2dtun) October 4, 2020
Police brutality is sky rocketing by the day And the nigeria gov. Is not deaf nor blind, they see all the trends and tag along with whichever one they like. You don't have to like this one to do right thing. The hashtags are becoming tiring. The people are sick of it.

— Olamidé (@Olamide) October 4, 2020
Don't ignore the people when they need you and come back later talking about the people are the problem of nigeria.

— Olamidé (@Olamide) October 4, 2020
By farrrrr the MOST insensitive government ever in our history. Unbelievable. Just always so absent.

— Bop Daddy (@falzthebahdguy) October 4, 2020
I join my voice to that of fellow Nigerians seeking an end to SARS… I wish to invite our friends who were once in the Nigeria Police Force and some still in service to rescue a once glorious institution… The pride of our once respected police must be restored! pic.twitter.com/sDNGpAnxPA

— Dele Momodu Ovation (@DeleMomodu) October 4, 2020
You're not catching armed robbers, you're killing bullying and stealing from innocent young people. SARS IS THE REAL ARMED ROBBER!!

— OBA ORIN (@TeniEntertainer) October 4, 2020
Who did we offend? @MBuhari & @ProfOsinbajo How many more people do you want them to kill before you act as a commander in chief? #EndSARS

— Peter Okoye MrP (@PeterPsquare) October 4, 2020
They are doing more of killing us than protecting us. You have lost control of your men. Take these touts in uniforms off our streets. #EndSarsNow pic.twitter.com/ogdR6v645Q

— ITS DON JAZZY AGAIN (@DONJAZZY) October 4, 2020
I no fit step out go buy food without carrying like 3 ID cards! Sometimes them go slap you before them go ask you to identify yourself #EndSARS

— TG OMORI (@boy_director) October 4, 2020
If y'all want me to lead D protest I will lead but just know that they will send me to kirikiri prison this time.

— nairamarley (@officialnairam1) October 4, 2020
END SARS!!!! @MBuhari @jidesanwoolu #WeAreTired

— Tiwa Savage ⚔️ (@TiwaSavage) October 4, 2020
@MBuhari @ProfOsinbajo is SARS in Nigeria not as S.W.A.T in the United States? They are only deployed when there is a special crime like Robbery, Hostage, kidnapping etc
They were not created to kill, extort and harass innocent Nigerians.
ENOUGH IS ENOUGH!#EndSARS #EndSarsNow

— Peter Okoye MrP (@PeterPsquare) October 4, 2020
You were put here to protect us, but who protects us from you??
Enough is Enough!#EndSARS #EndSARSBrutality

— DJ KAYWISE (@djkaywise) October 4, 2020
How long will we continue watch our brothers & sisters bodies laying on the streets? Who is protecting us? WE DESERVE BETTER. #EndSarsNow #EndSARSBrutality

— Vee 🔥 (@veeiye) October 4, 2020
Different years,same struggles.
We don't deserve this.
#EndSarsNow #EndSARSBrutality

— Prince Nelson Enwerem #ENDSARS (@PrinceNEnwerem) October 4, 2020
I'm a father more than an entertainer, so I feel the anger of parents and youths calling on the Govt and @PoliceNG to #EndSarsNow Those who are meant to protect us shouldn't put our lives and property at risk. @MBuhari @NGRSenate @femigbaja do something now!

— #VibesAndInshaAllah OUT NOW!!! (@IamReminisce) October 4, 2020
"Protesting is never a disturbance of the peace. Corruption, injustice, war and intimidation are disturbances of the peace"
Peaceful protest
Peaceful revolution

— nairamarley (@officialnairam1) October 4, 2020