'You're Never Going To Make It As A Singer' – Seyi Shay Lambasted For Ridiculing A Contestant (Video)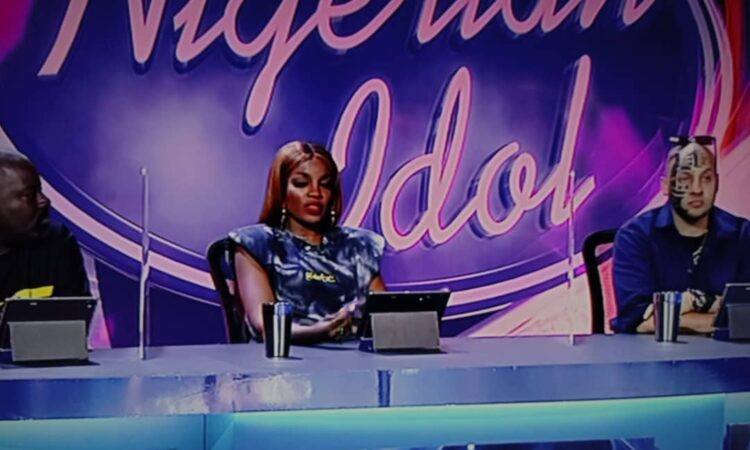 Nigerian musician, Deborah Oluwaseyi who is popularly known as Seyi Shay is being lambasted by Nigerians thrashing the performance of a 17-year-old aspiring musician on a talent show.
In a video we have sighted on social media, Shay was one of the judges of the talent hunt show and she was visibly seen and heard heavily criticising this teenage singer who came on the show to showcase his talent.
She was heard saying in the video that the boy should not have auditioned for the show at all adding that even though he has a singing voice, his performance was terrible.
To call for the wrath of Nigerian, she stated that the boy can never make any meaningful money from singing.
The video was shared by a Twitter user who shared the video with the caption;
"Imagine Seyi Shay telling a 17 year old with good voice, who has passion for singing that "YOU ARE NEVER GOING TO MAKE MONEY BEING A SINGER". Cos you're God abi?"
What the freaking hell, what does Seyi Shay feel like sef, this is a 17 year old boy with a good voice that just needs training and she straight up told him he was horrible and the singing thing would never work, this is supposed to be a platform to help talents. I'm so disgusted pic.twitter.com/91Pqs57mZC

— Sportie Utd??⚽ (@annabelle_ikio) March 28, 2021